Federal Contract Criminal Charge Lawyer, Government Fraud Lawyer & Criminal Defense Attorneys
Aggressive Legal Defense for Federal Contractors in All States and Overseas. FREE INITIAL CONSULTATION. 1-866-601-5518 TOLL-FREE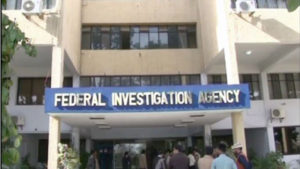 Government contract fraud can occur at any time from the initial bidding stages all the way to contract closeout. A combination of facts can to law enforcement agencies concluding that you or your company is liable for government contract fraud.
This can be a tough situation to be in because once the agency launches a federal government investigation, you now have to commit valuable resources to defend your company's reputation.
Unfortunately, the reality is that procurement fraud charges are looked at as though a government contractor is guilty before even getting to trial.
Federal Contract Criminal Charge Defense

Attorney Services
At Watson & Associates, LLC, our government contract fraud and federal criminal defense attorneys provide legal defense for federal contractors from the investigation stage, through pre-indictment for a federal contract criminal charge and all the way through trial if necessary.  
We build a defense team to handle a variety or procurement fraud matters
 Whether you are being investigated or charged with False Claims Act Violations, Misrepresent the labor and material costs; providing different products than the
ones agreed upon by the Government; using substandard or poorly made materials; charging the government for materials, labor, or research that is not part of the project; Anti-kickback federal contract criminal charge or conducting fraudulent schemes under the various government small business programs (SBA 8(a), HUBZone Program, WOSB ) or violating the limitations on subcontracting and affiliation rules, our government contract fraud attorneys can help.
Speak to our federal criminal defense attorney, John Scorsine for immediate assistance.
For high-provide criminal defense cases, we bring in external experts as needed to fight back against the government's substantial resources. This creates additional value to our client because it helps to reduce unnecessary overhead costs.

We understand the traditional criminal defense attorneys are not always experienced in federal procurement law. Therefore, we can serve in a variety of roles for better accommodate our clients.

We can defend individuals involved with a

federal contract criminal charge

in ALL STATES.
Other areas that our government contract fraud defense lawyers can help you include:
Violation of the Criminal False Claims Act

Procurement Integrity Act violations

Truth in Negotiations Act

Bid-rigging and contract source selection violations,

Bribery and kickbacks

False statements

Wire fraud involving procurement fraud schemes to defraud the federal government

Healthcare fraud and other federal contract criminal charges

SBA Fraud and Small business fraud involving federal government small business programs (8(a) Business Development BD Programs, HUBZOne and other small business criminal violations
Call today to speak with our experience federal criminal defense attorney, call 1-866-601-5518.
WHAT IS GOVERNMENT CONTRACT FRAUD?
The United States Supreme Court decided that contractors doing business with the federal government can be sued for contract fraud even if they fail to disclose significant legal or regulatory violations. When you in any way try to defraud the government either through submitting false invoices, provide substandard products or other means, you can be found guilty of a federal contract criminal charge. As a company doing business with the government, you can now be subject to even more government fraud investigations for contract fraudulent misrepresentations.
The False Claims Act plays a significant part of any federal contract fraud case. Therefore, having the right government contract fraud defense lawyer is critical because there are so many different angles that the government attorneys try to corner federal contractors.
ARE YOU VIOLATING THE FALSE CLAIMS ACT?
The False Claims Act, the hook for federal government attorneys to prosecute defense contractors, typically involves criminal charges claiming that the defense contractor provided false information regarding product specifications to the federal government, such as testing records, in violation of a statute, regulation or the contract terms . Other cases include criminal allegations or government investigations where government contractors mischarged the Government for the cost of the supplies or services rendered.
The Supreme Court made it clear that violations of the False Claims Act should not occur if where noncompliance is "minor or insubstantial."

Not having a viable defense attorney on board could cause you to serve significant amounts of jail time or pay substantially high fines and penalties to the government.
WHAT ARE YOUR OBLIGATIONS AS A CONTRACTOR UNDER GOVERNMENT CONTRACT FRAUD LAWS? 
The Federal Acquisition Regulation ("FAR") amendments mandate tgat all federal government contractors self-disclose its own or its employees' violations of criminal conduct, relating to contract fraud, conflict of interest, bribery or gratuities, or the False Claims Act. 
If you do not self-disclose, then any government fraud investigation or criminal case can be more of an uphill battle to defend.

Your obligation to disclose also must be in connection with the award, performance, or closeout of the federal contract or subcontract.
Having a top contract fraud defense attorney on your team to sift through the important nuances can potentially avoid criminal charges for false statements and prosecution for fraud contracts with the government.
Contact Our Federal Contract Fraud Attorneys
For immediate help with your federal contract criminal charge, call Watson's government contract fraud and federal criminal defense attorneys online or dial 1-866-601-5518 for a Free Initial Consultation.