Government Contract Fraud Lawyers & Contractor Criminal Defense Attorneys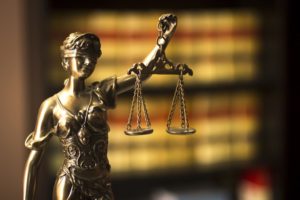 Government Contractor Fraud Attorneys Helping Small Businesses and Large Businesses Avoid the Costly Mistakes When Defending a Federal Contract Fraud Charge Legal Defense in All States.
The government contract fraud and criminal defense attorneys at Watson & Associates, LLC provide legal defense services to individuals and federal contractors facing an investigation or indictment for procurement fraud. These types of civil or criminal charges can be tricky and can easily lead to False Claims Act charges. We work with local attorneys retained by our clients. Our goal is to offset the fact that federal prosecutors have an advantage over most defendants because local contractor criminal defense attorneys are not experienced in government contract law. 
As Government Contractor Lawyers, we defend individuals and federal contractors in all states. Many of the cases we handle include Buy American Act violations; Whistleblower lawsuits ( qui tam cases) where the contractor must fight back and vigorously defend the allegations. Other contractor fraud cases we handle include SBA and VA small business cases involving the SBA 8(a) BD, HUBZone, and SDVOSB programs and defrauding the government.  The convictions in types of cases are high mostly because the local criminal defense lawyers lack the necessary knowledge and experience with the underlying government contracting allegations. At Watson & Associates, our defense contractor attorneys can help.
Types of Federal Contract Charge Cases

We offer nationwide legal representation.
Violation of the Criminal False Claims Act

Procurement Integrity Act violations

Truth in Negotiations Act

Inspector General investigations

Government contractor fraud defense

Bid-rigging and contract source selection violations,

Bribery and kickbacks

False statements and criminal charges against contractor business entities

Wire fraud cases involving procurement fraud schemes to defraud the federal government

Healthcare fraud and other federal contract charges

SBA Fraud and Small business fraud involving federal government small business programs (8(a) Business Development BD Programs, HUBZone, SDVOSB and other small business criminal violations
Government Contract Fraud Attorneys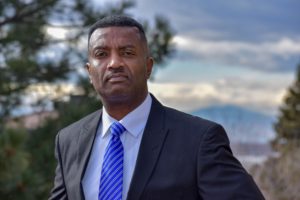 Theodore Watson heads the government contract fraud practice group. He is very familiar with the issues that many contractors face in False Claims Act cases and fraud charges involving government contractors.
Small businesses and large defense contractors sometimes find themselves charged with various aspects of government contract law violations. They can include violations of the FAR limitations on subcontracting rules; development of pass-through schemes, evidence of intent to defraud the government, and other statutory violations. The government's indictment charges will almost always be filled with facts and allegations of how the contractor either violated SBA small business laws, violated the Buy American Act, or some other underlying rule. Then, such allegations lead to false claims charges for each government contract received or invoice submitted.
At the Watson & Associates law firm, our government contract fraud attorneys can help you to navigate through the complex process while helping you to get the best possible outcome. Whether you are in the investigation stage, indictment phase, or negotiating with federal prosecutors, we help you to assess the strength or weakness of any potential defense to a federal contract charge. See information about getting federal indictments dismissed.
SBA Government Procurement Fraud
Many recent cases involve small businesses that are facing government procurement fraud charges for alleged violations of SBA small business programs. This includes HUBZone fraud, and intent to defraud the government in the SBA 8(a) Business Development Program. In either of these cases, there are very complex rules under each program that our government contractor fraud defense lawyers be of great assistance. A common example is when federal prosecutors bring federal criminal charges against contractor personnel for SBA fraud under the 8(a) Program. The indictments would allege that the defendant was not in control of the business or was not the highest-paid official. These are areas of procurement law that our government contractor criminal defense attorneys understand.
In other situations, court documents would allege that your company was affiliated with another small business and that both conspired to defraud the United States Government.  The allegations above are unique to the specific programs and must be proven in accordance with government contract law. Without an experienced team on your side, you can end up serving jail time. Our goal is to minimize the chances of that happening.
SDVOSB Fraud
Another example of government contractor fraud involves the Service Disabled Veteran Owned Small Business Program (SDVOSB).  This type of federal contract fraud is similar to the SBA 8(a) program because issues of business control and pass-through schemes to defraud the government are prevalent. At Watson and Associates, LLC our federal contractor fraud defense attorneys are prepared to help with the underlying complex issues that arise during the investigation, indictment or trial phases.
QUI Tam and False Claims Act Defense Lawyers
Criminal charges against contractor personnel for defrauding the government often include Qui Tam violations of Criminal False Claims Act violations. In these cases, submitting a false claim to the government becomes the underlying charge. Accompanied by conspiracy criminal changes, both businesses can find themselves facing serious jail time if they do not find an experienced criminal defense attorney that understands the complex rules of federal procurement.
Avoiding Costly Mistakes When Defending Against Government Contract Fraud Charges
Many criminal defendants facing federal contract fraud charges often retain a criminal defense lawyer that may not understand the definitions of the underlying charges. Whether the alleged violations include the SBA 8(a) program, HUBZone or SDVOSB small business matters, having a government contractor fraud defense attorney that understands the details and requirements of each program can go a long way in potential negotiations with federal law enforcement or government prosecutors.
As a result, the government contract lawyers and criminal defense attorneys at Watson & Associates can serve as outside counsel, consultants, or co-chairs in defense contractor fraud cases.
Call a Government Contract Fraud Lawyer Today
If you are facing federal contract charges or are involved in a government investigation for contract fraud, contact us immediately. For cases with high risk and higher profiled cases, we are especially careful to put together a team of professionals that can do the heavy lifting and develop strategies to minimize the possibility of an adverse outcome in a federal government contractor fraud case.
We represent individuals and corporations in all states that are involved in federal contract fraud cases.
To schedule a free confidential consultation, please call Toll-Free 1 (866) 601-5518.