Denver CO Bid Protests & Colorado Springs Government Contractor Lawyers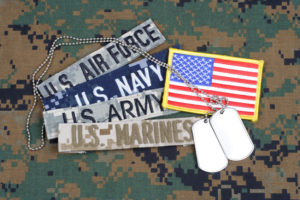 Helping Large and Small Businesses to Avoid Costly Legal Mistakes in the Denver CO Metro Areas and Colorado Springs Areas. Free Initial Consultation. Call 1-866-601-5518.
As a boutique law firm with law offices in Denver Colorado and Washington DC, the government contracts attorneys at Watson & Associates, LLC provide clear direction and honest legal advice to large DOD contractors and small business in the Denver metro and Colorado Springs areas.  
Help stay out of legal trouble while protecting your company's bottom line.

CEO's and corporate executives get clear direction and honest legal advice with the complex legal issues that larger law firms handle.

As government contractor lawyers, we handle issues involving small businesses and large DOD contractors.

We view each issue, small or large, as though it were going to trial.

We understand that to resolve government contract disputes, knowledge about the various areas of procurement law may apply.

You get cost-effective legal solutions without taking shortcuts or cutting corners.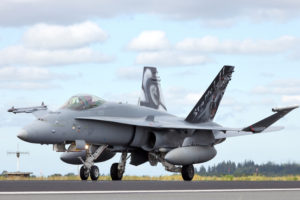 Experience: Members at Watson & Associates, LLC have actual experience working for contracting agencies in the Colorado area. We understand the issues that arise with military contracts and service contracts with the various agencies in the Denver and Colorado Springs Areas.
At Watson & Associates, LLC, the law firm brings over 30 years  of federal procurement experience that successfully resolving claims and disputes before the General Accountability Office (GAO), Small Business Administration, Boards of Contract Appeals and the U.S. Court of Federal Claims.
Helping in various industry groups: As experienced government contracts lawyers, our Colorado Springs contractor attorneys work with corporate executives  and with key personnel from various industry groups.
 Federal Government Contract Lawyer Legal Services
Federal Small Business Matters

Bid Protests, Litigation and Appeals

Contract Disputes Act and Contractor Claims

Termination for Default

Termination for Convenience

Teaming, Joint Ventures, and Mentor Protégé

Suspension and Debarment

Scope of Work Changes and REAs

Service Contracts and Construction Contracts

Procurement Mail and Wire Fraud Matters

Government Investigations

Internal Policies and Contractors
Export Control and ITARS
Litigation and Appeals Experience 
When contract disputes cannot be resolved through mediation or arbitration, our Colorado and Washington DC law firm aggressively represent businesses in matters such as bid protests at the agency level, GAO protests or Court of Federal Claims. The Law firm also litigates and appeals cases before the various Boards of Contract Appeals and US Court of Appeals for the Federal Circuit.
Federal Government Contracts for Small Businesses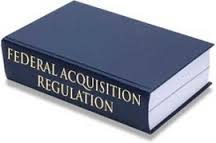 As federal government contractor lawyers, our procurement law experts frequently help companies to avoid the most costly and dangerous legal mistakes commonly seen with government contracts for small businesses.
As federal government attorneys, we  help with a variety of government small business matters including, SBA 8a Certification, HUBZone, SDVSOB, and SBA affiliation  and size protest matters. Other legal services include:
Teaming Agreements and Subcontracting Matters

Joint Venture Agreements

Mentor Protégé Contract Relationships

SBA Affiliation and Small Business Size Protests

Native American Contracting and Small Business Contracting Matters
Government Contract Bid Protest Attorney Colorado Springs, Litigation and Appeals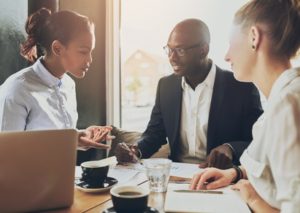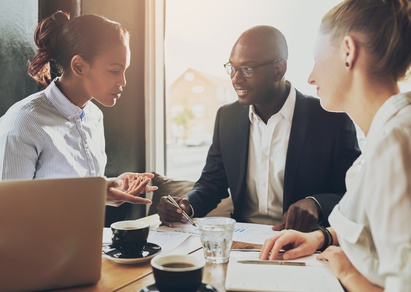 If your company is contemplating filing a bid protest to protect its bottom line.  Our Denver and Colorado Springs protest and government contracts lawyers  will assign a federal government contract attorney that understands the underlying legal issues.
We will then help you to decide the most advantageous legal forum that could potentially get a more favorable result. Whether you file a GAO bid protest, protest at the agency level or US Court of Federal Claims bid protest, it is an important strategic decision.  
As government attorneys, we have experience with the following:
Bid protests at the Government Accountability Office Washington DC

Bid protests at the US Court of Federal Claims

SBA Small Business Size Protests and SBA OHA Appeals

Legal Counsel for Protestors and Intervenors

Government Contracts Litigation and Appeals to the US Court of Appeals for the Federal Circuit Washington DC
 Disputes, Claims and REAs
Once the performance period starts, federal agencies often instruct contractors to perform out of scope work. However, court cases show that contractors face harsh consequences when they do not adequately prepare contract claims under the Contract Disputes Act. Our Denver and Colorado Springs law offices help government contractors to:
Adequately prepare contractual claims under the changes clause

Prepare government contract claims with adequate supporting documentation

Litigate and appeal the contracting officer final decisions to the various boards of contract appeals (CBCA and ASBCA) and United States Court of Federal Claims

Prepare equitable adjustments in compliance with the Contract Disputes Act
Suspension and Debarment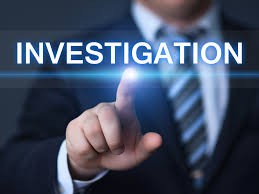 Given the increased oversight of government procurement fraud for federal contractors, many businesses face serious consequences in suspension and debarment actions. Our law office frequently represents large and small businesses facing suspension or debarment actions in Colorado.
Government Procurement Fraud and Government Investigations
When DOD contractors or small businesses in the Denver and Colorado Springs areas are involved in federal government investigations for procurement fraud or False Claims Act violations, our law office will assign a federal government contract attorney that understands both the substantive procurement law and criminal defense side. Both areas are very important to strategically craft a plan of action to get your company the best result under the circumstances.  We help with:
False Claims Act civil and criminal investigations

SBA fraud and small business fraud investigations

Responding to government subpoenas and requests for information

Criminal defense at pre-indictment or post-indictment stages
Government Procurement Policy
As a government contractor, understanding present and future federal government procurement policy impacts your business is critical. When the new legislation and new regulations are proposed in the Federal Register, our Denver CO and Colorado Springs government contracts lawyers help you to submit comments and responses. Your company can now play an effective role is shaping final procurement rules and contributing to how government procurement policy is developed.
Government Contractor Lawyers – Internal Policies and Controls
When companies experience harsh agency decisions or are subjected government investigations, they sometimes find out that having viable internal policies and controls could have mitigated the result. Whether the issues are contract management, contractor business ethics or other government contracting practice, our Denver and Colorado Springs government contracts law firm can help.
Statewide Help: Each Denver government contracts attorney at Watson provides the best legal advice from bidding stages all the way through contract closeout. Our government attorneys provide help in Denver CO, Colorado Springs, Aurora, Fort Collins, Lakewood, Thornton, Arvada, Parker, Westminster, Pueblo, Centennial, Boulder, Highlands Ranch, Greeley, Longmont, Loveland, Grand Junction; Columbine Valley, Superior, Louisville, Castle Pines Village; Cherry Creek CO, Holly Hills, Morrison, Cherry Hills Village, Bow Mar, Woodmoor, Centennial and more.  Government Contractor lawyers for Peterson AFB, Air Force Academy, Fort Carson, Air Force and Army procurement attorneys.
Call Our Denver and Colorado Springs Protest Attorneys Government Contractor Lawyers
For immediate help and to implement cost-effective legal solutions to a pending dispute, call our Denver CO and Colorado Springs Government Contractor Lawyers at 1-866-601-5518 or 720-941-7200.