Colorado Business Defense Attorneys Denver
Business Litigation Attorneys and Defense Counsel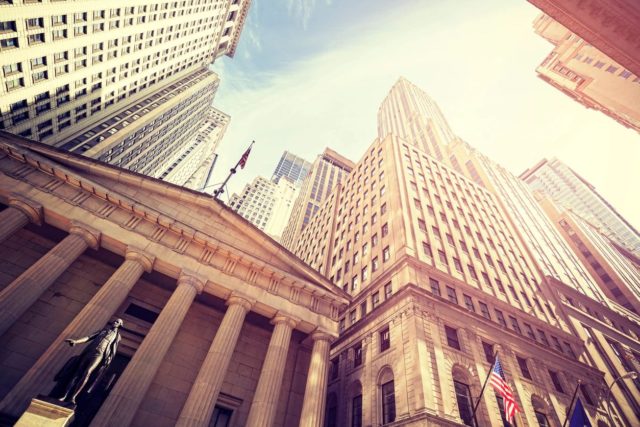 Denver Business Defense Attorneys for Companies Seeking to Stay out of Legal Trouble While Increasing Their Bottom Line.
When you start a business, avoiding the red tape in the laws can cost you later when another party litigates against you. Non-compliance with Colorado business law statutes can sometimes make you personally liable to creditors and third parties. The Denver small business lawyers at Watson & Associates, LLC work with small businesses and larger corporations by dealing with potential and immediate problems. We help you to:
Avoid costly legal mistakes made by small businesses throughout the state

Make sure that all of your business contracts and agreements are in place

Plan for success in business litigation

Resolve problems with employee discrimination charges

Understand and protect your personal assets from attack.
BENEFITS
Prompt turnaround

Business litigation attorneys that can think out of the box

Aggressive business litigation and defense if needed

Cost-effective strategies but without cutting corners
You can now have access to affordable attorneys who not only put out fires with business disputes but also help you to develop sound business contracts, internal policies and controls, along with employment law guidelines to protect your corporation's legal rights.
Denver Business Lawyer Legal Services
COLORADO SMALL BUSINESS MATTERS, COMPLEX LITIGATION MATTERS, BUSINESS FORMATION AND DISSOLUTION
At Watson, our Denver business defense attorneys will provide you with legal advice and representation in disputes related to Colorado business partnerships, corporate law, Colorado contract law, commercial law, employment discrimination defense, Colorado LLC laws and various transactional law matters. 
As small business attorneys we can also help you with:
Business formation and incorporation services

S Corp and C Corp business entity services
Service Contract Matters

Colorado Limited Liability Company Laws

Employee Handbooks and Policies

Partnership Law and Disputes

Operating Agreements and Partnership Agreements

Corporate litigation

Document review

Mediation and Arbitration Representation.
CAN YOU BE HELD PERSONALLY LIABLE FOR YOUR COMPANY'S DEBTS?
Yes, you can. However, if you follow state law requirements and do not act outside your scope and authority, then you can have certain legal protections against personal liability. The type of business structure is very important. When you leave yourself open to personal liability and exposure, creditors and third parties can come after your personal assets. By having the right small business lawyer on your team, you can certainly minimize the probability of personal liability and exposure.
WHEN THERE IS A DISPUTE AMONG PARTNERS, DOES THE COMPANY PAY FOR YOUR ATTORNEY FEES?
Individual business partners have separate legal rights than the company itself. As a practical matter, the company should not be responsible for paying for your legal representation. The company should have its own legal counsel. Sometimes, the respective legal interests can be in conflict.
SOMETIMES WINNING DOES NOT ALWAYS MEAN LITIGATION
With our experienced Colorado small business dispute lawyers in Denver CO, you get clear direction and honest opinions. As Denver business litigation attorneys, we understand that winning does not always mean expensive litigation. Instead, winning can mean simply doing what is best for the company.
When you come to us with a problem, we find the most economical way to resolve it but without cutting corners

Our business formation attorneys and litigation lawyers provide you with options based on due diligence and researching the legal authority that backs up what we say.

If you cannot amicably resolve business disputes outside of litigation, then we aggressively represent your business in court.
As general counsel attorneys, we may not have all of the answers but we know how to find them. At Watson & Associates, LLC our Denver small business lawyers have been representing small businesses and larger companies since 2003 and have developed a reputation for being the go-to business law firm for honest answers and clear direction.
Our goal is to treat each legal issue before us as if it were going before a judge or jury.

You get clear advice as to whether a legal issue has merit if it were to go to court.

CEO's and corporate executives get reliable information in order to make important decisions
DETAILED PREPARATION, DOCUMENT REVIEW AND REVIEW OF BUSINESS CONTRACTS 
Many small business disputes involve an alleged breach of contract litigation or business partnership disputes. Having the right business contracts and agreements in place can protect company owners and can minimize the need for expensive business litigation.
COLORADO SMALL BUSINESS LAWYERS DENVER  – GET A TAILORED APPROACH FOR YOUR COMPANY
Company executives in Denver come to us for clear direction and reliable legal advice. The tailored approach from Watson's Denver business law lawyers gives a sense of commitment and protection to corporate executives seeking to minimize the impact of a potential business dispute.
Colorado Small Business Dispute Lawyers and Aggressive Litigation Counsel
Forming the best legal business structure: From beginning to end, you can develop or revamp internal policies and controls, handle employment problems and more. When disputes cannot be resolved, we take an aggressive approach when representing you in court.
Find out whether the law is on your side or not

See how your case stacks up to your opponent's

Makes decisions now that can save you thousands of dollars long-term 
If your business is being sued, our business defense lawyers can help.
Why Choose Watson & Associates  as Your Business Litigation Law Firm
Watson & Associates, LLC a premier boutique defense firm in Denver, Colorado, offers unparalleled expertise in business and commercial litigation. Our litigation defense team brings decades of combined legal experience to the table, representing individuals and corporations in complex business litigation matters.
With our extensive presence across federal jurisdictions statewide and nationwide for government contractors, we possess the capabilities to strategically and effectively defend clients in high-stakes litigation involving various business-related claims and multi-million-dollar potential exposure.
When you engage Watson & Associates, LLC to handle your business litigation case, you can expect:
Immediate Action:
We understand the urgency in mitigating your or your company's risk of liability. Whether you have been sued, received a demand letter, or anticipate a potential third-party claim, our commercial and business litigation defense attorneys will promptly assess the situation and take necessary action to protect your interests.
Pursuit of Favorable Results:
We are committed to achieving a favorable outcome for you. If negotiation and settlement are viable options, we will leverage the discovery process to secure advantageous terms. In cases where litigation is unavoidable, we will aggressively fight for your interests at trial. Your success is our top priority, and we will employ every available means to protect you and your company.
Choose Watson & Associates as your business litigation law firm in Denver, Colorado, and benefit from our unparalleled expertise, proactive approach, and unwavering dedication to your defense. Contact us today to discuss your case confidentially and explore the possibilities: 720.941.7200. Your future is in capable hands.
Breach of Contract Lawyer Denver CO 
Call Watson's Denver Small Business Attorneys
FOR IMMEDIATE HELP CALL TOLL-FREE 1-866-601-5518. 
If you are seeking to find  Colorado business attorneys that can think out of the box when it comes to business disputes or litigation, contact our Denver business dispute attorneys or Denver contract lawyer. Watson & Associates' Denver small business law lawyer offer dispute resolution and small business legal advice throughout the state.
Our Denver business defense lawyers provide legal services statewide include Aurora, Aspen, Broomfield, Bennett, Commerce City, Denver CO County, Englewood, Franktown, Golden, Lakewood, Thornton, Boulder County,  Colorado Springs, Arapahoe County, Broomfield County, Jefferson County and Adams County.
Call our experienced Denver small business defense lawyers. for a business startup for immediate help. Call 720-941-7200.
Find experienced business dispute lawyers Denver and corporate commercial lawyer free consultation for business contracts and commercial attorney in Colorado at Watson & Associates, LLC Law Office.