Denver Business Lawyer, Corporate Business Formation Attorney Denver CO
Denver Business Lawyers Handling Legal Issues Treating Each Legal Issue as it Were Before a Court. Get to the Heart of the Problem, Receive Guidance While Avoiding Costly Mistakes.  FREE Initial Consultation (720)941-7200.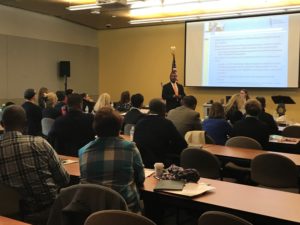 Business Lawyer Denver CO
THE POWER OF USING THE LAW TO WORK TO YOUR ADVANTAGE.
The legal system can be intimidating when it comes to business litigation.  Many Colorado business owners accept defeat without challenge. Frequently, when a business litigation case is examined by a skilled Colorado business litigation attorney, potential causes for unlawful behavior by the other side.
Colorado business laws are designed to give you the opportunity to defend your actions in court or show judges at trial why the other side's actions warrant a decision in your favor. Don't wait until it's too late. Assess your case before it gets too far into the litigation stage.
Experience Matters
SOMETIMES WINNING DOES NOT ALWAYS MEAN LITIGATION
Representing you in business disputes or performing transactional matters begins with knowing how the system works and using it to your advantage. At Watson & Associates, LLC our corporate attorneys in Denver have been representing small businesses and larger companies since 2003 and have developed a reputation for being the go-to business law firm for honest answers and clear direction. Our goal is to treat each legal issue before us as if it were going before a judge or jury.
Contact our Colorado Business Lawyers Now Online or Call (720) 941-7200. FREE Initial Consultation.
Denver Business Lawyers Providing Legal Advice, Litigation and Corporate Services
SMALL MATTERS, COMPLEX MATTERS, FORMATION AND DISSOLUTION
At Watson, experienced Denver business attorneys will provide you with legal advice in matters about Colorado business partnerships, corporate law, Colorado contract law, commercial law, employment discrimination defense, Colorado LLC laws and various transactional law matters. 
Denver corporate attorneys at the Watson & Associates, LLC business law firm can help you with:
Business formation and incorporation

S Corp and C Corp entities
Service Contract Matters

One-stop Commercial Contract Drafting and Interpretation

Colorado Limited Liability Company Laws

Employee Handbooks and Policies

Partnership Law and Disputes

Operating Agreements and Partnership Agreements

Corporate litigation

Mediation and Arbitration Representation.
If you are hiring a small business law lawyer for legal disputes or need legal advice or business formation services, call Watson & Associates, LLC at (720) 941-7200.
Detailed preparation and review of business contracts
Many small business disputes involve an alleged breach of contract litigation or business partnership disputes. Having the right business contracts and agreements in place can protect company owners and can minimize the need for expensive business litigation.
Outside of court, companies find that their business contracts are outdated, templates for independent contractor agreements do not have viable clauses. Others discover that internal corporate disputes may lead to expensive litigation and need help to reduce trial costs.
Tailored Approach 
Our Denver business lawyers and formation attorneys look at each issue as though it were going before a judge: Although our goal is to provide our clients with the best lawyers to resolve issues without litigation, the law firm handles every case as though it were going to trial. 
Company executives come to us for clear direction and reliable legal advice. The tailored approach from Watson's Denver business attorneys gives a sense of commitment and protection to corporate executives seeking to minimize the impact of a potential business dispute.
Our individualized approach shows that there is not a one-size-fits- all situation. Each set of facts is unique

Our goal is to help business to avoid costly mistakes during day-to-day operations

Companies experience candor and build trusting relationships with our corporate law attorneys.
Denver Business Formation Attorneys and Litigation Counsel
Forming the best legal business structure: When you decide on the best legal business structure for operations, formation and incorporation require different steps for different business entities in Denver. At Watson, our Denver business formation attorneys will guide you through the necessary entity formation steps.  
Business attorneys for C Corp or S Corp legal services:
Whether you choose a C Corp or S Corp for your business structure, our company law firm will assign the best lawyers to handle the incorporation process from beginning to end.  As Denver corporate attorneys, we make sure that owners meet the legal requirements of the Colorado Secretary of State level and other statutory regulations.
Help for corporate owners in various industries
  Our Denver business lawyers offer a full array of business law and corporate law consulting services to executives in various industry groups.  
Get legal advice about business disputes based on legal authority
As the best business attorneys in the Denver metro area, we provide credible legal counsel based on how courts have ruled in similar cases. This avoids the risk of guesswork. 
Avoiding litigation can sometimes be the best business decision you make
 The first line of defense when operating legal business in Colorado is to develop proven best practices. As company law attorneys, we examine old business contracts for effectiveness viability. Our goal is first to resolve the issues through mediation or arbitration. However, if  Watson's business lawyers cannot resolve the issues, we aggressively protect our clients' rights in court.
 When companies face disputes, our Denver business attorneys step up and first attempts to resolve them short of litigation.
Helpful Colorado Business Law, Formation &  Incorporation Information for Small Business Owners
Call Watson's Denver Business Attorneys
If you are seeking to find a lawyer that can think out of the box when it comes to business disputes or business formation, call our Denver business lawyers or Denver contract lawyer. Watson & Associates' Colorado small business attorneys Denver offer dispute resolution and small business legal advice throughout the state.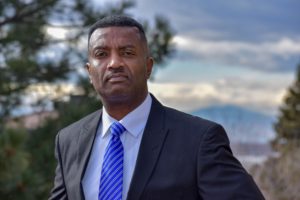 Our Denver business formation attorneys provide legal services statewide include Aurora, Aspen, Broomfield, Bennett, Commerce City, Denver CO County, Englewood, Franktown, Golden, Lakewood, Thornton, Boulder County,  Colorado Springs, Arapahoe County, Broomfield County, Jefferson County and Adams County.
Contact an experienced lawyer for a business startup for immediate help. 
Speak to an Attorney & Get a Free Initial Consultation
Find experienced business lawyer Denver CO at Watson & Associates, LLC Law Firm. Call Toll-Free 1-866-601-5518. Free Consultation Lawyers.