Colorado LLC Lawyers -Limited Liability Company Law Firm
Avoid Costly Mistakes, Protect Your Personal Assets and Business Interest When Assessing Requirements for Creating an LLC in Colorado. Call 720.941.7200  FREE Initial Consultation,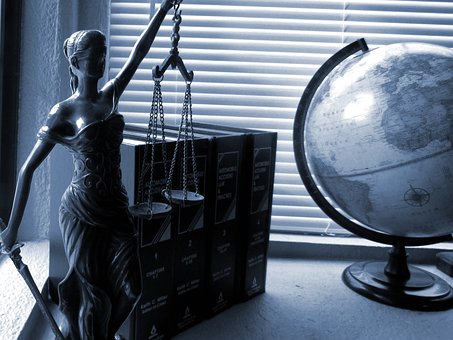 Although a Colorado limited liability company (LLC) or Colorado limited partnership (LP) is one of the less complex businesses to form and operate in-state, the reality is that creating an LLC in Colorado can be somewhat complex although many owners believe that being incorporate as an S Corporation is always easy.
At Watson & Asssociates, LLC, our team of Denver corporate attorneys and LLC lawyers ensure that small businesses can reduce liabilities while safeguarding their revenues against personal attacks when forming a Limited Liability Company in Colorado. The law firm uses over 30 years of combined experience to protect your legal rights and reputation while safeguarding your bottom line.
Our small business attorneys include seasoned professionals who consistently work within the courts and understand how to advise new and existing business owners to have the right tools in place which also strengthens the company's legal foundation.
We have earned a reputation for gaining favorable results for small businesses through vigorous representation.
Colorado LLC Lawyer Services
Learn How to Create an LLC in Colorado, Incorporation, LLC Filing, S Corporation Formation 
Incorporate a business various – business incorporation services: With law offices in Denver, the Colorado LLC lawyers at Watson & Associates provide complete legal services to owners of sole proprietorships that are setting up an LLC in Colorado and want professional legal advice on forming a Limited Liability Company Colorado or even seeing which business entity is best. Our small business attorneys provide a variety of business services including:
LLC incorporation and creating an LLC in Colorado

Colorado Limited Partnership (LP) formation

LLC S Corp legal advice

Set up an LLC and Drafting Articles of LLC Incorporation

Help with LLP's and LLC vs S Corp approaches

Limited liability corporation matters

LLC filing

Developing LLC Bylaws

LLC dissolution

Colorado LLC operating agreements.

Business contract drafting and review for LLC members

Colorado limited liability company and partnership disputes

Breach of fiduciary agreements

Meeting statutory LLC requirements

Set up LLC member withdrawal

Buy Sell Agreements

Business litigation and defense
For legal advice and to see which business entity is best for you or how to create an LL in Colorado, call our LLC lawyers. Free Initial Consultation. Call 720-941-7200.
Small business LLC members often get into legal trouble and expose themselves to personal liability by not following the basic rules such as advertising, having LLC bylaws, owners acting outside the scope of their authority and more.
Creating an LLC in Colorado can be simple. However, courts rigidly apply the Colorado LLC laws and statutes when small business owners violate them.
If you are considering buy-outs, LLC dissolution, having disputes about personal liability, Colorado LLC member withdrawal or other legal disputes, then the approach can be a little tedious.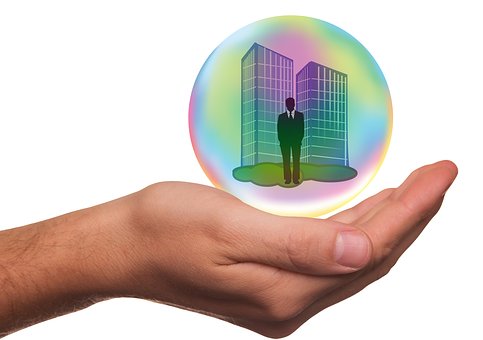 Set up an LLC – Avoid personal liability and exposure of personal assets in sole proprietorships: If you want to start an LLC in Colorado, business owners sometimes are not aware of the various advantages and disadvantages of forming an LLC in Colorado.
Business owners can face serious exposure to personal liability for corporate debts under the Colorado Limited Liability Company Act if they are not aware of the strict legal and statutory requirements.
Colorado Limited Liability Company Act – Sole Proprietorships vs LLC

 vs S Corp –

  LLC incorporation
Differences between an LLC Vs Corporation in Colorado 

Forming an LLC in Colorado or an S Corporation both limit the business owners' liability. This is particularly important when it comes to protecting the liability of personal finances and the application of LLC vs S Corp business approaches.

When are finished with the LLC incorporation and operate the business on your own, you could potentially gain better tax advantages as an S Corporation.

If you have more than one partner, an LLC may provide for more flexibility for sharing dividends. When you form a Colorao LLC vs Corporation entities, your operating agreement should be more detailed than an S Corporation given the ability to customize the business structure.
LLC Meaning — How to Start an LLC  – Limited Liability Definition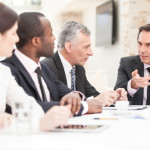 Starting an LLC under Colorado limited partnership and LLC laws mean forming a business that has various advantages and disadvantages. Not only can you avail yourself of unique tax benefits but the limited liability definition also means protecting individual owners from personal liability.
Our Denver Colorado business lawyers provide detailed legal consulting about various statutory and legal requirements of LLC vs S Corp approaches. We also provide legal advice on how to avoid personal liability when creating an LLC in Colorado.  See case where the Colorado Court of Appeals held individual personally liable for business debts.
Colorado LLC Laws of Incorporation – How to Create an LLC in Colorado
Tips for avoiding personal liability under Colorado LLC Laws: The following are but a few precautions that company owners must consider about Colorado LLC requirements to avoid personal liability when forming an LLC in Colorado.
Commingling personal assets and the assets of another company.
 Form an LLC in Colorado — 

Maintaining negligible corporate records;
Failure to maintain records concerning substantive transactions were inadequate;
 Failure to pay corporate debts without characterizing the transactions;

 Using LLC assets for non-­entity purposes.
Speak to an Attorney & Get a Free Initial Consultation
Hire a Lawyer – Contact Watson's Denver Colorado LLC Lawyers
Regardless of whether you are creating an LLC in Colorado, need legal advice about how to create an LLC in Colorado, Find a local business lawyer at Watson & Associates' LLC. Contact us online for immediate assistance or call 1-866-601-5518 for a FREE INITIAL CONSULTATION.