Forming an LLC in Colorado – Denver CO LLC Lawyers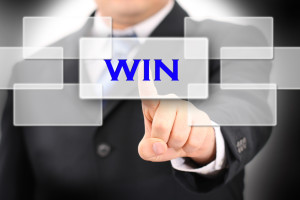 LLC Colorado Lawyers Helping Small Businesses to Avoid Costly Legal Mistakes. Free Initial Consultation. 720-941-7200.
Starting an LLC in Colorado
THE POWER OF PROTECTING YOURSELF FROM PERSONAL LIABILITY 
When you are starting an LLC in Colorado, there  is more to it than just incorporating with the Secretary of State. You have to make sure that your business contracts are in order; you want to make sure that creditors do not pierce the corporate veil and make you subject to personal liability for company debts. Colorado limited liability company is more involved than you may think. Having an experienced business attorney and LLC lawyer can save you thousands of dollars when there are disputes about LLC partnership obligations and litigation arises. Don't Wait Until Its Too Late. Call Our Colorado LLC Attorneys Now.
Prompt turnaround

LLC Lawyers with the ability to think out of the box

We treat each legal issue as it were going before a judge

If we can't resolve matters amicably, our Denver business lawyers aggressively represent our clients in court.
Experience Matters
PROTECT YOURSELF FROM PERSONAL LIABILITY MAKE SURE BUSINESS OPERATIONS ARE WELL GROUNDED
Forming an LLC in Colorado begins with knowing how the legal system works and using it to your advantage. The Colorado LLC lawyers at Watson & Associates, LLC frequently help small business owners to navigate through the complex business laws and regulations associated with forming an LLC in Colorado. Our goal is to anticipate disputes and compliance issues before they occur. By doing so, you can minimize the possibility of falling prey to plaintiffs and creditors.
Colorado LLC Requirements & Limited Liability Company Attorney Services
Incorporate a business – business incorporation services: With law offices in Denver, the Colorado LLC requirements lawyers at Watson & Associates provide complete legal services to owners of sole proprietorships that are setting up an LLC in Colorado and want professional legal advice on how to form an LLC in Colorado or even seeing which business entity is best to become incorporated. Our Denver small business attorneys provide a variety of business services including:
LLC incorporation and creating an LLC in Colorado

Colorado Limited Partnership (LP) formation

Articles of Incorporation

LLC S Corp legal advice

Form an LLC and Drafting Articles of LLC Incorporation

Help with LLP's and LLC vs S Corp approaches

Limited liability Partnership matters

Colorado Limited Liability Company Act Compliance

Benefits of an LLC and help with how to incorporate in Colorado

Developing LLC Bylaws

Colorado LLC dissolution

Colorado LLC operating agreements.

Business contract drafting and review for LLC members

Colorado LLC requirements and partnership disputes

Breach of fiduciary agreements

Meeting Colorado Limited Liability Company Act requirements

Set up LLC member withdrawal

Buy Sell Agreements

Business litigation and defense
Small business LLC members often get into legal trouble and expose themselves to personal liability by not following the basic rules such as advertising, having LLC bylaws, owners acting outside the scope of their authority and more.
Speak with an attorney today about forming an LLC business in Colorado. Call 720-941-7200 for a FREE Initial Consultation.
Starting an LLC in Colorado? Get Your LLC Operating Agreement 
After starting LLC in Colorado and incorporating with the Secretary of State, you should next draft an operating agreement. This is a very important business document, even if you are a single member LLC. The LLC operating agreement describes the responsibilities, limitations and important internal business affairs and management. When disputes arise, you want to be able to refer to your LLC operating agreement for issues related to decision making, allocation of profits and losses. Your Colorado LLC operating agreement does not have to be filed with the Secretary of States.
How to Start an LLC in Colorado – Basic Steps to Forming an LLC in Colorado
Setting up a Colorado limited liability company or an S Corporation both limit the business owners' liability. This is particularly important when it comes to protecting the liability of personal finances and the application of S Corp vs LLC business approaches.

 Companies formed under a sole proprietorship legal structure should be especially careful.
When you are finished with the LLC incorporation and operate the business on your own, you could potentially gain better tax advantages as an S Corpor

ation as additional benefits of creating an LLC.

If yo

u have more than one partner, an LLC may provide more flexibility for sharing dividends. When you start a Colorado S Corp vs LLC entities, your operating agreement should be more detailed than an S Corporation given the ability to customize the business structure.
Immediate Help With With How to Form an LLC in Colorado
Our Denver Colorado Limited Liability Company Act lawyers provide detailed legal consulting about various statutory and legal requirements for LLC and creating an LLC in Colorado. 
We also provide legal advice on how to avoid personal liability when starting an LLC in Colorado.  See case where the Colorado Court of Appeals held individual personally liable for business debts.
Avoid Personal Liability Under Colorado Limited Liability Company Laws
The following are but a few precautions that company owners must consider about Colorado LLC requirements to avoid personal liability when starting an LLC in Colorado.
Avoid sole proprietorship formation at all costs

Commingling personal assets and the assets of another company.
Creating a Limited Liability Company in Colorado — Maintaining negligible corporate records;
Failure to maintain records concerning substantive transactions were inadequate;
 Failure to pay corporate debts without characterizing the transactions;

 Using LLC assets for

non

-­entity purposes.
Call Watson's LLC Small Business Lawyers Denver Colorado
If you are seeking to find a Denver business lawyer that can handle business transactions, forming or dissolving your LLC, handling LLC business partnership matters, call our business lawyers or Denver contract lawyer.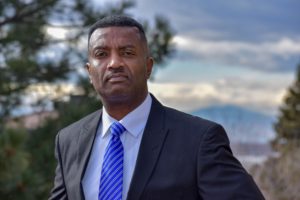 Our Denver business formation attorneys provide legal services statewide include Aurora, Aspen, Broomfield, Bennett, Commerce City, Denver CO County, Englewood, Franktown, Golden, Lakewood, Thornton, Boulder County,  Colorado Springs, Arapahoe County, Broomfield County, Jefferson County and Adams County.
Contact  an experienced Colorado LLC lawyer for a business startup for immediate help or Call Toll-Free 1-866-601-5518. Free Consultation Lawyers.