Colorado Law Legal Services
At Watson & Associates, LLC, our lawyers provide a wide range of  Colorado legal services.  We help individuals and businesses to resolve disputes, stay regulatory compliant and to develop a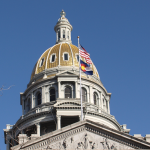 proactive approach to their day-to-day activities. We understand the issues arise where law firm's legal services must be diverse in a way that our clients can get favorable results. Our Colorado legal services span very broadly. However, if we do not have the requisite experience to help our clients, we promptly let them know.
If you are a small business or a federal government contractor, our office also provides legal services to companies that a dealing with disputes or nee help navigating through the complex rules and regulations associated with government contracting.
Business Law Legal Services
Most of  our legal services focuses on small businesses and larger corporations that need help with the contract transactions, corporate legal needs and employment defense work. In some cases, we help individuals who have been damaged by corporations doing business in Colorado.
With regards to our employer defense legal services, our attorneys provide legal counsel in areas primarily focused on civil litigation defense, employment discrimination defense in the areas of national origin discrimination, race discrimination, religious discrimination or cases involving wrongful termination  and other employment litigation cases. 
The alarm firm can also help with mediation and arbitration cases involving federal government contracts and business disputes.