Civil Litigation Lawyer & Civil Attorney Denver CO
Denver Civil Litigation Lawyers Helping Companies and Individuals to Minimize Costly Legal Mistakes That Can Get A Case Thrown Out At Court.
Understanding the procedural requirements in civil litigation is essential to winning a civil suit. Getting a legal analysis of the strength of your case up front is equally important. ( there no such thing in the legal world as a "slam dunk" case.) Whether you are the plaintiff or defendant, developing a strategy up front is critical.
At Watson & Associates, LLC, our team of civil lawsuit defense attorneys ensures that individuals and businesses can reduce liability while safeguarding their revenues. The law firm uses over 30 years of combined experience to protect your growth potential and reputation while safeguarding your bottom line.
Our Denver civil litigation lawyers also include several seasoned professionals who consistently work within the courts and understand how to craft sound legal arguments. We have earned a reputation for gaining favorable results and providing sound legal advice to small businesses and larger corporations through vigorous representation.
The other side is now developing the strengths of their case.  Many civil lawyers in Denver CO just focus on the strengths of one side of the case without considering the opposing litigant and what legal strategies they may use.  This approach can end up with huge surprises at trial.
Regardless of the type of civil dispute, developing a sound legal strategy is critical to getting a favorable outcome.
Summary of Civil Litigation Attorney Services
Civil Defense Litigation Representation for Plaintiffs or Defendants

Business Litigation

Breach of Contract

Civil lawsuit defense

Commercial Lease Disputes

Commercial Law Litigation

Construction litigation (commercial)

Employment Discrimination Defense for Employers

Non-compete disputes
To Speak with Our Denver Civil Attorneys Denver CO, Call 1-866-601-5518 for a FREE Initial Consultation.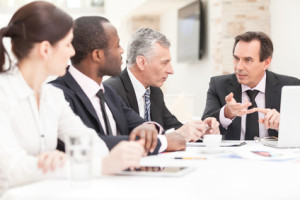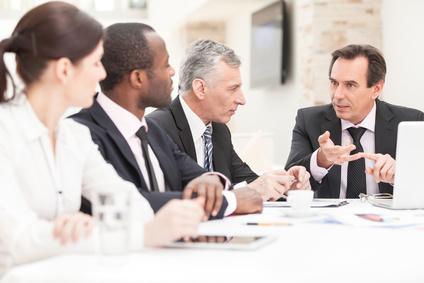 Developing the strengths and weaknesses of your case NOW is critical: As a civil litigation law firm, our civil suit lawyers in Denver CO are experts with the trial process, each civil lawsuit defense attorney at Watson & Associates, LLC understands that many civil disputes are won when litigants adequately look at the facts surrounding a legal dispute.
After developing a sound legal strategy that is focused on a particular result, clients have a good understanding of the civil litigation process and how the case will progress.
Our goal is to keep our customers involved in the civil law dispute from beginning to end.
Affordable lawyer rates, and aggressive legal representation and civil defense lawyer services.
As civil lawyers in Denver, we plan our cases based upon previous court decisions and not speculation: Since civil lawsuits have a variety of substantive law that can be applicable, the Denver civil litigation attorneys at Watson & Associates, LLC develops a trial strategy based on previous case decisions in your particular substantive area, and the firm provides aggressive legal representation for businesses and individuals throughout the Denver metro area.
Civil Lawyers in Denver – Aggressive Litigation 
Help with civil liability disputes including contracts, commercial law matters, breach of contract, business torts and more. Whether the parties to a civil lawsuit are companies or individuals, our goal is to help our clients understand the strengths and weaknesses of their civil liability and to educate them on strategy and what the next steps will be.  
As civil defense lawyers, we help customers in a variety of business industries. Our Denver civil dispute clients range from individuals, small businesses, and medium or large business from various industry groups. 
Prime contractors, subcontractors, business owners, and Colorado employers: A Colorado litigation attorney at Watson will also represent prime and subcontractors when a civil lawsuit is filed. We also litigate and defend employers when discrimination disputes arise. The law firm helps in business partnership law disputes and business torts.
Helping Businesses and Individuals to Avoid Costly Trial Mistakes in Colorado Civil Law
Federal and state court trials: Although you may have a strong case, our Colorado civil lawyers can help with sound legal advice and guide you to put a case methodically intact. The firm's Commercial law and Business Practice Group litigates cases in both federal and state courts in Colorado.
Sound legal advice and aggressive trial advocacy: Because we recognize the particular demands of the Coloradolaw and civil litigation process and procedures, our lawyers also understand the importance of exceptional trial advocacy and the various mistakes that clients make at trial.
Our Denver civil litigation lawyers are dedicated to representing clients through the trial and appeals process by developing legal strategies that focus on getting favorable results for our customers.
Colorado Civil Litigation Lawyer & Civil  Defense Attorneys
 As a Colorado civil litigation law office, we are frequently retained to challenge adverse lawsuits against defendants or as Plaintiff's counsel for individuals, and small businesses or larger corporations in a variety of civil matter cases throughout Colorado. 
Clients work closely with experienced civil litigation lawyers in Denver to develop comprehensive strategies to position a case for a successful resolution in trial proceedings.
Additional Civil Law Dispute Resources:
Call Watson's Colorado Civil Defense Lawyers and Law Office
If you are a plaintiff or defendant in a civil law dispute and need legal advice about the civil litigation process and procedures, contact our Colorado civil litigation attorneys. Call our civil litigation lawyers in Denver CO at 720-941-7200. Free consultation lawyers in Colorado.