Denver Contract Lawyer & Colorado Contract Law Attorneys
Denver contract lawyers helping you to make sure that your contract has the relevant terms and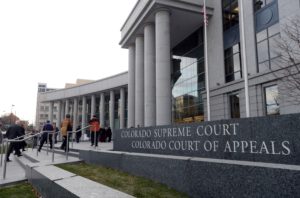 conditions. Make that your business contract have relevant damage clauses so that a court does not have to decide for you.
Our goal is to help you to avoid costly legal mistakes in Colorado contract law disputes and feel at ease when you sign your agreements. Free initial consultation. 720.941.7200.
When you have sufficient clauses in your contract that anticipates problems in the future, you can minimize the amount of money you spend on attorney fees during litigation.
Our clients engage our legal services both at the drafting, performance, contract review or litigation stages.
This way, they avoid many of the costly mistakes that companies consistently face. As Denver  contract attorneys, we offer:
Prompt turnaround. We treat each issue as though it were going before a judge

Detailed research and dependable legal contract advice

Free initial consultation with an experienced contract dispute attorney

Find an Attorney for legal help that is based on diligence and detailed legal analysis.
If you are Plaintiff or Defendant in contract disputes lawsuit and need a lawyer for guidance, you must still beware of the painful thought of what is the other side's strengths or visa versa. Many contract law attorneys miss this critical point.
Courts assess business contract legal disputes first by looking at the four corners of the agreement or common law principles. Once there is a written contract, it is more difficult to introduce a contract in equity.
At Watson & Associates, LLC, each contract dispute attorney treats each case, regardless of size, as though it were going before a judge.
Denver Contract Lawyer Legal Advice & Services
As Colorado contract law attorneys, we help with:
Business contract drafting and initial review;

Making sure that the necessary contract clauses are incorporated;

Make sure that contract damages are clearly spelled out;

Review and business legal contracts advice when another party asks you to sign a new contract, and 

Negotiate favorable contract terms.

Implied contract analysis and contract law advice

Legal advice about common law contract legal theory.

Mediation, arbitration, or litigation of contract disputes.
By working with the best Denver contract lawyers at our law firm you will:
Gain the strongest position early in litigation

Assess your written business contracts and agreements for weaknesses and strengths

Analyze whether a specific party has breached the contract

Get reliable  contract law advice about potential liquidated damages or other contract terms remedies
To speak with a Colorado contract law attorney, call us at 720-941-7200. FREE Initial Consultation.
Do you have valid contract clauses?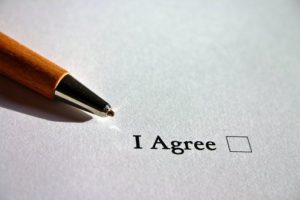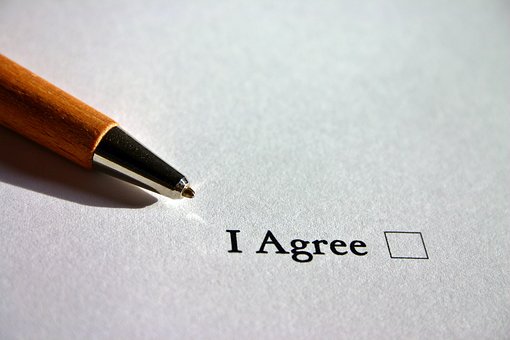 When a breach occurs, companies find out too late that the necessary legal terms and contract clauses are missing. Others want to know whether they can get attorney fees if the case goes to court. The basics of a contract should address these issues.
If you need a lawyer that can help you to get cost-effective legal solutions, a contract review attorney at our law office can help.
Including the right clauses: Understanding the various contract clauses or your obligation under the contract terms can save you precious time and expensive litigation.  
In our law firm, each Denver contract dispute attorney works with you to draft and review binding agreements and negotiate favorable terms and conditions in the event of a breach allegation.
Protecting your legal rights before litigation: If you are a business owner, drafting agreements with valuable contract terms can benefit your entity in the long run. Whether you want a proper legal interpretation of business contract terms or clauses, or you want to protect your legal rights in lawsuits over breach of contract, a Colorado contract law attorney at Watson & Associates, LLC can help.
What Are the Elements of a Legal Contract Agreement?
To have a legal contract agreement, plaints in a contracts case must first prove the basic elements. They include:
An agreement or meeting of the minds that also shows a valid offer

The parties to the contract must be competent to enter into a binding contract – must also be of legal age to enter into contract

The agreement must be support by legal consideration (each side gives something of legal value in each for performance)

The must also be acceptance of the contract terms
Are Equitable Remedies Always Available in Colorado Breach of Contract Lawsuits?
Not always. The general rule is that if there is a written contract covering the issues and that spells out the terms and conditions and remedies, then the court does not impose equitable remedies
Properly Assess Breach of Contract Law Allegations and Assert Defenses: Implications with Colorado contract laws are an everyday occurrence for companies and individuals doing business within the state. Understanding your rights under a legally binding contract agreement when there is an allegation can sometimes be confusing and stressful. A Denver contract law attorney at our civil attorneys can help you to:
Write contracts with adequate clauses to protect your rights

Get reliable legal services to minimize litigation

Avoid costly mistakes before signing business contracts
How we approach contract law disputes
Our approach to contracts litigation is to give our clients clear direction and honest legal advice. We help in mediation and arbitration in breach of contract cases. However, if your case goes to trial, the law firm takes an aggressive approach. Watson will help you to assess legal authority and case law and assert and defend your rights in disputes.
Cost-effective solutions: When a breach of contract disputes occur,  you should quickly find out what legal rights you have, and what, if anything you should do next. At Watson, our Colorado contract law attorneys collectively bring over 30 years of experience to help our clients resolve disputes quickly and cost-effectively.  
Avoid the most costly contracting mistakes: As Denver contract lawyers and civil attorneys, we frequently help individuals and businesses to navigate through the dangerous legal strategies that the opposing lawyer may use at trial. Understanding the underlying legal strategies and defenses during litigation is also a necessary element of dealing with breach case.  As Colorado contract law attorneys, we first focus on resolving contract disputes before going to court.
Colorado Contract Law Lawyer & Litigation Law Firm Help Throughout Colorado 
Statewide help: For help and contract legal advice with breach of contract law remedies, need a Colorado contract law lawyer or review attorney, legal representation or common law contract legal advice, our Denver breach of contract attorneys help small and large businesses in Denver CO, Colorado Springs, Aurora, Fort Collins, Lakewood, Thornton, Arvada, Westminster, Pueblo, Centennial, Boulder, Highlands Ranch, Greeley, Longmont, Loveland, Grand Junction; Columbine Valley, Superior, Louisville, Castle Pines Village; Cherry Creek CO, Holly Hills, Morrison, Cherry Hills Village, Bow Mar, Woodmoor, Centennial and more. Call our Denver contract lawyers for help with your business legal matters.
Additional Contract Law Resources:
Call Watson's Colorado Contract Law Attorneys
If you are looking for a contract review attorney in Denver Co, breach of contract litigation or legal advice about your situation, business contracts, contract clause selection, or to speak to an experienced Denver contract lawyer or civil attorney about a possible solution, contact Watson & Associates' Colorado contract law firm today. Call us toll-free at (866)601-5518. FREE INITIAL CONSULTATION.