Business Partnership Lawyers Denver CO
DENVER BUSINESS PARTNERSHIP LAWYERS PROTECTING YOUR COMPANY AND PERSONAL ASSETS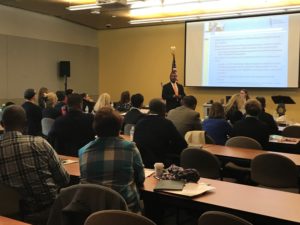 Do you have a sound

legal business partnership agreement

in place to protect your legally

Are you complying with Colorado partnership laws to avoid personal liability?
As of 2016, 57 % of business partners end up in business disputes that could have been avoided. 30% of those end up in litigation. Courts usually follow the contents of your business partnership contract. 
If you don't have a valid business partnership contract in place, the courts will just follow the statute. You may not like the result.
The legal system can be intimidating. Many Colorado business owners understand the basic legal principles of forming a business partnership but fall short of preserving the company's legal rights and further protecting the individuals from personal liability.
Colorado courts frequently hear cases where the business partners have breach their fiduciary duty to the business or simply do not have a legally sufficient business partnership agreement.
You must have the basic documents in place at the early stages of the formation of partnership entities.
Don't Wait Until It is Too Late. Schedule an Appoint With a Denver Business Attorney Today.
Experience Matters
The process of protecting the rights of the partnership entity and the business partners begins with knowing how the legal system works in Colorado and using it to your advantage.  At Watson & Associates, LLC, our business partnership lawyers have been providing legal advice to corporate executives since 2003. We have also resolved many small business partnership agreement disputes short of litigation.
Get representation that treats all of your concerns as though it were going before a judge or jury.

The simplest mistake in a  partnership agreement can cause you to spend substantial amounts of money.

Get prompt turnaround  for transactional matters

Make sure that your assets are protected from creditors or third parties when the law allows it
Develop a small business partnership agreement that covers the risk and liabilities that really can happen. If your agreement does not address your concerns, Colorado courts may use the partnership statutes to give you a result that you may not like.
Without a viable business partnership contract, Colorado courts then resolve business partner disputes under the Colorado Partnership Statute (you may not like the result.)

Get a business agreement that covers your legal concerns

Buy-outs is a situation that many partnership agreements do not cover
No guesswork: When General or limited partnership LP businesses use our Denver business partnership lawyers for legal advice, they understand that we provide a more substantive analysis of the underlying issue and not generic answers. This means conducting our legal research to see how courts are deciding the very issue before us. Contact us today
Colorado Business Partnership Law Lawyers & Legal Services
Being a business partner, there are a variety of legal issues that can arise in any type of Colorado business contract. As company partnership lawyers and legal counsel to the various limited and general partnerships, our incorporation attorneys provide legal advice to our clients to resolve a variety of legal issues when starting a business including.
Developing Colorado business partnership agreements,
Help with personal liability disputes,

Silent partnership agreements

Common law business partner assessments

Business formation and dissolution of partnership,

Partnership compensation

Limited liability agreement

Partnership dissolution agreement
Business contract law services,

Partnership contract buyout agreement help,

Domestic partnerships disputes;

Providing legal advice about each partner's obligation to the company and each other.

Litigation and defense representation in company partnership business disputes.
If you are starting a  general partnership or limited partnership in Colorado and need looking to find a lawyer for immediate legal advice with your legal business partnership agreement, call our business partnership lawyers at 720-941-7200 for FREE Initial Consultation.
Business Partnership Agreements- Avoiding Personal Liability in Your Small Business
Depending on the legal structure of the small business, whether it be a general partnership, limited partnership (LP) or LLC, there are always gaps where an opposing party may seek to "pierce the corporate veil. This allows creditors and other third parties to reach your personal assets. 68% of business partners expose themselves to personal liability due to a lack of understanding of Colorado business laws and business partnership law requirements.
 Make sure you have at least a limited partnership agreement in place.
Limited Liability Companies (LLC and Small Business Law Lawyers)
Individuals tend to start a limited liability company in Colorado since it is one of the easier corporate entities to form. However, like any other limited partnership, it has its advantages and advantages.
Having the right LLC operating agreement or other business partnership contract in place for your day to day operations is the first line of inquiry. In addition, some limited liability companies do not have a viable operating agreement in place. This can lead to sure disaster or dissolution of partnership operations.
Drafting and Reviewing

L

e

gal Business Partnership Agreement
Having an effective written Partnership Agreement is one of the most valuable investments that you can make when it comes to your business relationships. A legal business partnership agreement between the business partners that sets forth the legal obligations and duties of each other and to the company entity. At Watson & Associates, LLC, our Colorado business partnership law firm develops the details in a way that business owners understand how to handle situations and problems as they arise. This includes dissolution of a partnership.
STATEWIDE HELP 
If you are looking to find an attorney for immediate help with your business partnership dispute dissolution of partnership filings, our Colorado partnership agreement lawyers and small business law firm serve business communities of small business partners in Denver, Boulder, Aurora, Pueblo, Lakewood, Fort Collins, Englewood, Littleton, Arvada, Brighton, Longmont, Littleton, Centennial, Parker, Castle Rock, Larkspur, Colorado Springs, Greeley, Northglenn, Golden, Breckenridge, and Aspen, Jefferson County, Adams County, Arapahoe County, Boulder County and Douglas County.
Additional Colorado Business Partner Information
Call Watson's Denver Colorado Business Partnership Law Lawyers 
If you are looking to find business partnership law firm in Colorado to avoid litigation costs about partnership compensation, dissolution of partnership, ownership structure, and limited liability partnership law or other adversities to your business'  limited partnership (LP) company, contact the Denver partnership lawyers at Watson & Associates, LLC to draft your legal business partnership agreement or litigate your corporate disputes.  Call 1-866-601-5518 for a FREE initial consultation.