Construction Lawyers Denver
Commercial
Construction Defects Law, Delay Claims & Litigation
Colorado Construction Lawyers Denver Focusing on Getting Results Quickly and Efficiently.
Public Government Projects Only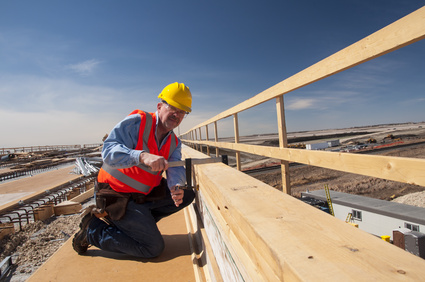 Denver Colorado construction defect law lawyers at Watson & Associates frequently help prime and subcontractors navigate through the complex laws and nuances often found in construction defect law. The Denver law firm helps clients, general contractor or subcontractors, to navigate through the complex issues seen with road construction, highway construction projects, and resolve commercial disputes about latent defects, construction claims and more.
The law firm helps clients, general contractor or subcontractors, to navigate through the complex issues seen with road construction, highway construction projects, and resolve disputes about latent defects, construction claims and more.
Not only does the law firm handle high-level disputes federal and government construction industry problems, we also focus on resolving disputes in private situations. Our goal is to resolve disputes quickly and before they reach expensive trial and litigation stages in state or federal courts.
Practice Areas: Construction Attorneys Denver Services
Prime construction general contractors, subcontractors, and developers use our legal services for a variety of issues including Colorado construction defect law, differing site conditions, construction delays, scope changes and aggressive litigation should disputes reach that level.  
Latent Defects

Construction delay claims

Differing site conditions

Constructive terminations

Commercial construction defects

Mediation and litigation support

Breach of construction contract defense
Types of Construction Defects
There are generally two types of construction defects:
Defects that are known or readily obvious upon inspection (

patent

defects) and

Defects that are concealed and are often not obvious during the performance of the construction project

 Construction defects stem from arguably

complex and

difficult to litigate foundational and framing issues that impair the structural integrity of buildings, to aesthetic issues, such as improperly painted surfaces.
As general contractors, you should get professional help when the issue of commercial construction defects arise. Waiting until the issues get to a lawsuit may be too late and more costly.
DENVER CONSTRUCTION DEFECT ATTORNEY COLORADO PROVIDING CLEAR DIRECTION AND AGGRESSIVE REPRESENTATION
At Watson, we are known for our detailed approach and candid opinions to our clients. Our Denver construction attorneys understand that construction company owners need reliable and truthful legal advice. We provide just that.
As Colorado construction law attorneys, we understand that CEO's and executives want reliable information and legal counsel to make sound decisions.

Therefore, we make sure that we do our homework before providing legal advice.

We handle every Colorado construction law dispute as if it were going before a judge or jury.
As Denver construction defects law attorneys, we represent commercial clients in common situations. Whether a Plaintiff or Defendant, general contractor or subcontractor, we keep clients involved in the process. When the owner contract additional requirements outside of the original scope of work, we step in and offer legal advice as to the next steps. This way, they can make informed decisions quickly and more efficiently.  Our capabilities include providing legal advice to prime contractors, subcontractors, owners, developers, and architects.
We provide legal representation in disputes related to construction defects, differing site conditions, latent defects, schedules, and delays, claims litigation and more.
To speak with our Commercial Construction Lawyer Denver Law Firm, call 720-941-7200 for a Free Initial Consultation.
Help With Federal Government Construction Projects: As Colorado construction defect lawyers and DOD contracts consultants, we also represent prime contractors and subcontractors with the complex situations in federal government construction with latent defects, patent defects, road construction and more. This includes scope changes, delays, differing site conditions and various claims against the government.
Miller Act Payment and Performance Bonds: When disputes arise with payment or performance on a project, our Colorado construction lawyers help quickly resolving any disputes between construction companies in Colorado.
Construction Litigation Services: Not all disputes will be resolved.  If there is no amicable resolution, our Denver construction delays attorney will aggressively pursue our clients' interests in court. We also represent prime and subcontractors in mediation and ADR proceeding. 
Learn more about:  Latent defects and scope of work changes, submitting claims against the federal government.
Statewide Colorado Construction Defect Law and Delay Claims Services
If you are a Colorado general contractor, our Denver construction contract law attorneys and delay claims lawyers have statewide reach. We provide legal counsel and help to clients in Aurora, Commerce City, Greenwood Village, Parker, Westminster, Thornton, Englewood, Colorado Springs, Greeley, Lakewood, Denver County, Arapahoe County, Adams County, Jefferson County, Cherry Creek, Broomfield, Vail and East Denver.
To Avoid Costly Mistakes in Termination for Default Situations, Get a Free T4D Checklist
Construction Lawyers at Watson Are Ready to Help You
Contact Us Today for a Free Consultation
At Watson & Associates Law Firm., your case will not be passed off to paralegals. At our law firm, we personally manage every case and clients work directly with a construction attorney from start to finish.
For immediate resolution of a pending construction delay claim or litigation, call the construction lawyers Denver law firm at Watson & Associates, LLC at 720-941-7200 or contact us online.