DOD Contracts for Small Business & Government Contracting Solutions
Avoid Costly Legal Mistakes. Procurement Attorneys Providing Sound Government Services to Defense and DOD Contractors Across the U.S. and Overseas.
Free Initial Consultation. 1-866-601-5518.
Finding, securing and performing DOD contracts takes a unique level of expertise. Government contractors seeking to maximize revenues by finding and secure federal work often use their every-day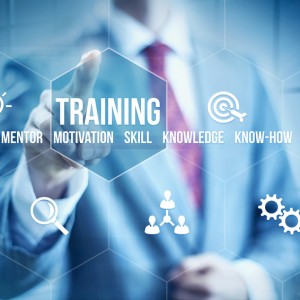 commercial marketing strategies to win contracts. They quickly find that it does not work as efficiently with defense agencies.  
Watson & Associates, LLC provides high-level government services and consulting solutions when small businesses and large defense contractors seek to acquire, perform and comply with federal procurement regulations.
Government Contractor DOD Contracts Management Services: The firm's  federal contract lawyers and consultants frequently provide government services to each government contractor seeking to effectively become successful in federal procurement centers and marketplaces. In addition to business development and consulting, Watson provides contractor management consulting services and litigation support when the agencies make adverse decisions.
Contracts Consulting Solutions Review: In addition to our contractor management consulting services, Watson also offers consulting services in the early stages of agency decisions. A substantial part of government services includes litigation of adverse actions such as contract claims, terminations for convenience and termination for default.
When companies are not sure about the next steps, or the regulations surrounding the specific dispute, Watson's lawyers and contracts defense lawyers frequently provide consulting solutions review that is cost-effective and still aligns with the client's business objectives.
Government Contracting Solutions for Compliance
 When public contractors want to make sure that they have adequate internal policies and controls or want to make sure that they are complying with all defense contract clauses, Watson provides tailored government contracting solutions for each business.
Government Services for Small Business DOD Contracts
Given the difficulty that small businesses have in getting federal contracting opportunities and DOD contracts awarded with each military agency, Watson's consultants and lawyers provide government services for business development and marketing to the government, guidance with SBA programs such 8(a), HUBZone and Service Disabled Veteran Owned business programs.
Nationwide Help: Our Law Firm provides federal government contracting solutions and relevant news to small and large federal government contractor companies throughout the United States and overseas including Alabama, Alaska, Arizona, Arkansas, California, Colorado, Connecticut, Delaware, Florida, Georgia, Hawaii, Idaho, Illinois, Indiana, Iowa, Kansas, Kentucky, Louisiana, Maine, Maryland, Massachusetts, Michigan, Minnesota, Mississippi, Missouri, Montana, Nebraska, Nevada, New Hampshire, New Jersey, New Mexico, New York, North Carolina, North Dakota, Ohio, Oklahoma, Oregon, Pennsylvania, Rhode Island, South Carolina, South Dakota, Tennessee, Texas, Utah, Vermont, Virginia, Washington, Washington DC, West Virginia, Wisconsin, Wyoming, and Virgin Islands. Call our federal contracting attorneys and consultants today for immediate help. 1-866-601-5518.
Over 30 Years in the Procurement Business: View our practice areas and find an area where you need government contracting help with DOD contracts for small business clients. Then give us a call at 1-866-601-5518 or contact us online to schedule a free initial consultation.