Colorado Employment Lawyer, EEOC Denver Discrimination Employment Defense Attorneys & Employer Defense Attorneys
 EMPLOYMENT DISCRIMINATION LAWYERS In DENVER COLORADO ONLY REPRESENTING EMPLOYERS
Aggressive Denver employment law lawyers for Colorado Employers. 
Colorado Employment Attorneys Free Consultation. Employers Only. Call 720.941.7200.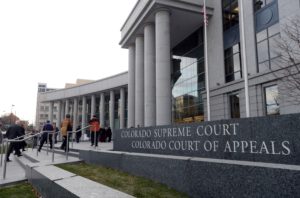 AVOID COMMON LEGALS MISTAKES THAT CAN LEAD TO HUGE JURY VERDICTS AGAINST YOUR COMPANY
Immediate analysis for risk of expensive judgments against your company

Develop effective employer rebuttal statements to the EEOC Denver

Get immediate investigations for allegations of discrimination

Aggressive legal defense for employer defenses to discrimination claims.in Colorado
Aggressive Colorado Employer Defense Lawyers
UNDERSTAND HOW ASSERTING THE PROPER EMPLOYER DEFENSES TO DISCRIMINATION CLAIMS  CAN AVOID LITIGATION
Although there are many good reasons to act adversely against employees, some of the more common mistakes occur when employers treat similarly situated employees differently, or when an adequate investigation was not conducted. In other situations, the employer does have a written employment handbook or viable employment policy in place. 
If you are subject to an employment discrimination allegation by an employee, proving your innocence can be difficult. Finding talented and experienced employment attorneys in Denver at Watson & Associates, LLC can be the best defense.
Getting sued for employment discrimination can cause extreme loss to the company and exposure to a loss of reputation.

As a Colorado employer, correctly responding to an EEOC claim of discrimination can make the difference in whether or not the business has to pay costly litigation cost in a lawsuit.
At Watson & Associates, LLC our Denver employment defense attorneys and Colorado employer defense lawyers help employers to combat various EEOC claims brought by employees. Also as discrimination lawyers in Denver Colorado, we help employers to avoid some of the most costly mistakes seen in employment law litigation.
Types of  Discrimination Cases
 As discrimination lawyers in Denver Colorado, the law firm is well rounded in developing strategic approaches to defending various employment discrimination claims in Colorado. Our employer defense attorneys can help with:
Wrongful termination – When employers termination employees for unlawful reasons, it can give rise to a wrongful termination lawsuit. As employer defense attorneys, we help employers to make the best decisions beforehand or respond with EEOC Denver employer position statements.
Age discrimination defense– Colorado employment laws prohibit employers from taking adverse actions due to a person's age. Whether the claim is at the hiring stage or equal pay act at the workplace, Watson's Denver employment lawyers can help.
National origin -Many employment discrimination lawsuits are based on a violation of national origin discrimination laws. Watson's Colorado employment defense lawyers defend against national origin discrimination claims at the EEOC level and litigation at Court.
Sex/Gender discrimination – When employers face charges of discrimination based on gender, there are certain legal defenses that can be asserted. Watson's employer defense lawyers help to sift through the facts and assert a viable defense to EEOC sex discrimination charges.
Find Out What Employer Defenses to Discrimination Claims in Colorado You Have. To Schedule a Free Initial Consultation, Call 720-941-7200.
Denver Employment Defense Lawyers Only Representing Colorado Employers.
As Colorado employer defense attorneys and EEOC Denver employment defense attorneys we understand the rights of employers and the legal reasons why they can take adverse actions against employees. Without this required understanding, employers cannot start their defense when responding to EEOC field office employer position statements.
Our Denver discrimination lawyers help you to take proactive measures to reduce the possibility of litigation in Colorado courts.

We offer direct and credible employment advice for employers in the Denver Metro areas.
Develop Effective Employer Position Statement Responses 
 The employment defense lawyers of Watson & Associates, LLC will promptly assess the details of each case and assess the strengths and weaknesses so that employers can make informed decisions.
Our Denver employment defense attorneys treat each dispute as though it were going before a judge. This approach can significantly reduce the costly charges and expensive litigation.

We help you to effectively use employer defenses to discrimination claims.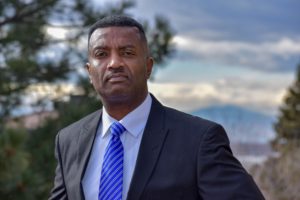 Using the facts under Colorado laws and regulations and terms of your employment contract, our Denver employment attorneys will investigate the facts and prepare sound position statements. Your position statement is the beginning of the litigation process for discrimination cases.
This information will be held against you at trial.
Responding to an EEOC Charge of Discrimination in the Workplace & Position Statements
Workplace discrimination lawsuit officially starts at with response to a Colorado EEOC charge of discrimination. Developing a sound EEOC position statement is very important because it creates a record in the event of an employment discrimination lawsuit.  
Theodore P Watson. Practice Area Lead Employment Attorney
Call Watson's Denver Employment Defense Attorneys for Immediate Legal Defense
If you are seeking help with gender or racial discrimination in the workplace litigation, gender discrimination defenses or any other employer defense matter, contact our Discrimination and Employment Lawyers in Denver Colorado at 1-866-601-5518 or send us a confidential e-mail to tell us about your case. 
ADDITIONAL EMPLOYER DEFENSE INFORMATION
Colorado Employment Attorneys Free Consultation
If you are an employer looking for employment law help for employers in Colorado or to find Denver employment attorneys and EEOC Lawyer to aggressively defend your company, Call Watson & Associates, LLC employment defense attorneys in Denver Colorado today. (720)941-7200.