Employment Lawyers Colorado, Denver Employment Defense Attorneys, Discrimination Employer Lawyers
Employment Defense Lawyers  – Denver Metro & Colorado Springs
Colorado EEOC Employment Discrimination Litigation Defense Law Firm
  Our law office does not represent employees. Call 720.941.7200.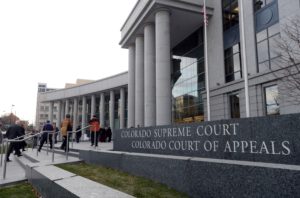 Knowing Colorado employment discrimination laws how to prepare for trial after the Colorado EEOC right to sue letter is issued means starting with sufficient employee documentation and knowing the viable defenses against discrimination in the workplace.
When your employees file a complaint or lawsuit against the business, an adverse result can be disastrous to the corporations future and reputation. Colorado laws can trigger the proactive requirements that employers should have in place. An example could be same-sex marriage.
This law would require employers to have sound employment discrimination practices in place to avoid liability or advance litigation from the employee.
At Watson & Associates, LLC our Denver employment attorneys protect the rights of employers and help them to minimize making costly mistakes.
The goal of our EEOC Colorado employment discrimination lawyers is to help companies to prepare for the litigation process for workplace discrimination cases.

Colorado business owners often find themselves in a reactive position when they have to respond to the Equal Employment Opportunity Commission / Denver EEOC offices and draft position statements. 
The Denver employment defense lawyers of Watson & Associates, LLC  provides competitive legal representation for businesses defending against EEOC claims and need legal representation.
Colorado Employment Discrimination Defense Lawyers and Employer Attorney Services
Clients take advantage of our Colorado company legal services to protect them in the following forms of discrimination in the workplace. As employment lawyers represting employers, we extract the relevant facts to lead to key issues about what are the defenses to discrimination.
Racial employment discrimination defense

National Origin

Gender discrimination 

Wrongful termination of employment job discrimination

Internal investigations

Litigation after EEOC right to sue letter is issued

Employee handbooks and internal policy drafting

Age discrimination 

Colorado EEOC response for employer position statements
Worker discrimination occurs when most employers or managers are not aware of the specific details. When companies have to aggressively raise a legal defense against discrimination allegations, our employment defense lawyers and discrimination defense lawyers aggressively litigate on the issues in Colorado courts.
Call  Watson's employer lawyers at 1-866-601-5518 – Free Confidential Initial Consultation.
What Happens When a Discrimination in the Workplace Charge is Filed With the Colorado EEOC?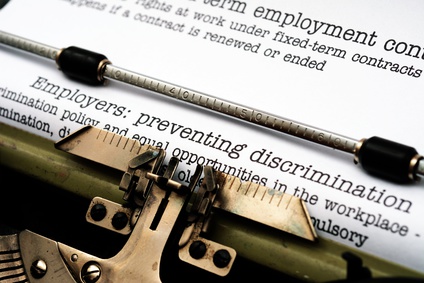 When a charge is filed against your company, you, the employer, will get notified by the EEOC within 10 days. You will be provided information by the EEOC to log into their portal and review the charge of discrimination filed by the employee. In order to survive this initial phase, you must know what are the defenses to discrimination and how to effectively respond.
As stated by the Colorado EEOC, a discrimination charge does not mean that the company is liable for employment discrimination in the workplace

The EEOC will more than likely investigation the charge and make a determination.

Depending on the facts of your case, you can choose to resolve a discrimination charge through mediation or settlement. 
During the EEOC investigation, the employer and the employee will be asked to provide information. After you submit the employer position statement, the investigator will make a determination and provide each side with a finding as to whether there is reasonable cause to believe that unlawful discrimination in the workplace has taken place. These are all some of the concerns that our Denver employer lawyers can help with.
Understanding how to prepare and write an employer statement of position is critical.

Knowing how to develop a position that aligns with your rights and an employer is also essential to your success

Showing that there has been a viable investigation and employer action can also help the end result.
Company Position Statement Employment Discrimination Attorney Services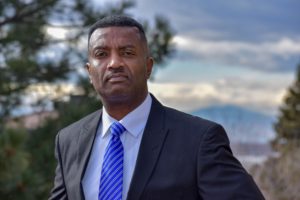 Using the facts under Colorado employment laws and regulations and terms of your employment contract, our Denver employment lawyers will investigate the facts and prepare sound position statements. Your position statement is the beginning of the litigation process for discrimination cases.
This information will be held against you at trial.
Responding to an EEO Charge of Discrimination in the Workplace & Position Statements: Workplace discrimination lawsuit officially starts at with response to a Colorado EEOC charge of discrimination. Developing a sound EEOC position statement is very important because it creates a record in the event of an employment discrimination lawsuit.  
Theodore P Watson. Practice Area Lead Defense Attorney
What are some of the Prohibited Forms of Discrimination Practices?
Job announcements: Employers in Colorado cannot publish a job announcement that shows preference for or discourages anyone applying for a job because of his or her race, color, religion, sex (including gender identity, sexual orientation, and pregnancy), national origin, age (40 or older), disability or genetic information.
Application and hiring practices: As a Colorado employer, you cannot base your hiring decisions on stereotypes and assumptions about an applicant's race, color, religion, sex (including gender identity, sexual orientation, and pregnancy), national origin, age (40 or older), disability or genetic information.
Work assignments and promotions: Colorado employment laws prohibit employers from making employment decisions about work assignments and job promotions based on an employee's race, color, religion, sex (including gender identity, sexual orientation, and pregnancy), national origin, age (40 or older), disability or genetic information.  You also cannot give preference for shift assignments based on race, gender, age etc.
Employer Lawyers Colorado – Call Watson's Employment Defense Lawyers and Denver Employment Lawyers
If you are seeking experienced Denver employment lawyers and Colorado EEOC attorney or any other type of gender or racial discrimination in the workplace litigation, contact our Denver civil defense attorneys at 1-866-601-5518 or send us a confidential e-mail to tell us about your case. 
Additional Colorado Employment Law Information
Speak to an Attorney & Get a Free Initial Consultation
To find employer lawyers in Denver Colorado who represent companies charged with employment discrimination, please call 720-941-7200.