Colorado Employer Lawyer & Denver Discrimination Defense Employment Law Defense Attorneys
Denver Employers Defense Group -Experienced Employer Lawyers Throughout Colorado
Free Initial Consultation – We Only Represent Colorado Employers:
When employers in Colorado and throughout the Denver metro face lawsuits, they stand a chance of being subject to huge jury verdicts at trial. At Watson & Associates, our EEOC employment defense and Denver discrimination lawyers vigorously represent companies throughout the state in employment discrimination defense cases.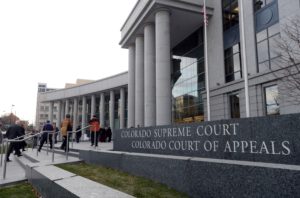 Top employment lawyers Denver for discrimination defense: After building your business and putting great effort into growing the company, you are now faced with an employment discrimination lawsuit alleging that you discriminated against a potential or current employee. Although there may have been some issues in the workplace, you had no intent or a viable reason for making a business judgment decision that was not based on discrimination.
As employment law defense attorneys, we understand that the law allows employers to make business decisions and protect resources and decide issues that impact the company's future. Colorado courts also understand this. Dealing with an EEOC discrimination complaint or lawsuit can be very stressful and expose the company to public critique and monetary liability.
The employer defense lawyers Watson & Associates, LLC defend against allegations of race discrimination, gender discrimination, religion and national origin discrimination. As employer defense attorneys, we understand that you must develop a strong legal defense upfront and not wait until litigation is around the corner.
Our approach is to first investigate the facts, compile documentation and make honest recommendations to our Colorado employers. Our goal is to resolve employer lawsuits before reaching the trial stage. However, if the issue cannot be resolved, our employer lawyers and wrongful termination defense have no issue with vigorously defending our clients in litigation at trial.
We Develop a Team of Employer Lawyers That Focus on Developing Winning Strategies Based on the Facts and Fight as Hard as the Larger Law Firms
Watson & Associates, LLC employment defense attorneys bring a wealth of knowledge and overall litigation experience to the table.  As employer lawyers, we provide an aggressive legal defense when discrimination allegations are meritless. We will investigate allegations, and interview current and former employees while developing a sound legal strategy. We then help Denver Colorado employers to prepare a rebuttal that addresses each of the allegations of discrimination.  Besides helping companies to avoid some of the most costly mistakes seen in employment law cases, we also help clients to mitigate the risk of unnecessary employment-related lawsuits and investigations.
In Addition to Employer Defense Litigation for Companies in Colorado, We Defend Government Contractors Nationwide in Employment Litigation and Federal Employment Discrimination Lawsuits
Federal government contractors often are faced with employment law disputes that trigger termination or some adverse action. The Federal Acquisition Regulations (FAR) and related contract clauses prohibit discriminatory practices against contractor employees. When disputes arise, Watson's employer defense attorneys, aggressively take charge and quickly develop a legal defense that better positions the company's negotiation power. As part of our legal support, our employer lawyers can assist with employee-initiated claims and litigation as well as federal enforcement proceedings involving the U.S. Equal Employment Opportunity Commission (EEOC). When agencies such as the Department of Justice (DOJ) get involved in whistleblower cases, our legal defense counsel go to work.
Employment Discrimination Defense – Employer Legal Services
As Colorado employment law and workplace discrimination defense attorneys for employers, we assist companies in the following types of employer legal services.
Employment defense lawyers for race and color cases: Allegations of race discrimination involve treating someone (an applicant or employee) unfavorably because he/she is of a certain race or because of personal characteristics associated with race (such as hair texture, skin color, or certain facial features). Race discrimination involves treating someone unfavorably because of skin color complexion.
Race/color discrimination also can involve treating someone unfavorably because the person is married to (or associated with) a person of a certain race or color. Our Denver discrimination defense lawyers help employers in Colorado respond to meritless allegations.
Defense Employment lawyers Denver for religion cases: Religious discrimination in Colorado involves treating an applicant or employee unfavorably because of his or her religious beliefs. The Colorado employment law protects not only people who belong to traditional, organized religions, such as Buddhism, Christianity, Hinduism, Islam, and Judaism but also others who have sincerely held religious, ethical or moral beliefs. Watson's employer attorneys and religious discrimination defense attorneys can help.
National origin employment law defense attorneys in Colorado: National origin discrimination in Denver, Colorado involves treating applicants or employees unfavorably because they are from a particular country or region in the world, because of ethnicity or accent, or because they appear to be of a certain ethnic background (even if they are not).
National origin discrimination also can involve treating protected plaintiffs unfavorably because they are married to (or associated with) a person of a certain national origin. Discrimination in the workplace can occur when the victim and the person who inflicted the discrimination are of the same national origin. Watson's workplace discrimination defense attorneys represent large and medium-sized businesses throughout the state.
Age discrimination in Colorado involves treating an applicant or employee less favorably because of his or her age. The Age Discrimination in Employment Act (ADEA) forbids age discrimination against people who are age 40 or older. Discrimination can occur when the victim and the person who inflicted the discrimination are both over 40.  It does not protect workers under the age of 40, although some states have laws that protect younger workers from age discrimination. Watson's age discrimination defense attorneys and employer attorneys represent companies facing litigation.
Wrongful Termination Defense Lawyers Denver CO – Employer Defense Lawyers
Although Colorado is an at-will discharge state, the employer still has certain restrictions before avoiding a wrongful termination lawsuit. Watson & Associates' wrongful termination defense lawyers help employers to defend against employment discrimination lawsuits based on alleged unlawful terminations. The following is an example for employers to get an idea of how claims for wrongful termination claims can develop.
An employee cannot be terminated as a result of discrimination based on race, gender, age, religion, national origin, pregnancy, disability or sexual orientation. The timeline of events would set the stage for an employment discrimination case. At Watson & Associates, our employer discrimination defense lawyers only handle wrongful termination cases based on discrimination as stated above.
Why Clients Should Choose Watson & Associates, LLC – Employer Defense Group in Colorado
When employers are facing employment discrimination lawsuits from disgruntled employees, they need defense employer attorneys that understand the ramifications and exposure that the company can face.  As your discrimination defense lawyers, the firm also understands that CEO's want candid legal advice and want the facts – good or bad. The average cost to defend an employment lawsuit can range from $100K upwards to $750 k depending on the facts of your case.
Our employment defense group prides itself on candor and honest legal advice – after sifting through the facts and the details we make sure that clients develop the best possible defense and aggressively pursue that defense.
We are a boutique-sized employment law defense firm and can use fewer financial resources than larger firms – as employer defense attorneys, we understand that winning an employment discrimination lawsuit should avoid taking shortcuts. However, we also understand that companies' resources are valuable. Clients, like any other business, seek economical solutions.
We have lawyers with decades of litigation experience – we know that winning cases is about structuring the case to get a specific result. Our employment discrimination defense lawyers certainly do not use a -broad-brush approach to employer defense cases. We uniquely tailor our approach and legal strategy to defend your company and not others in the past.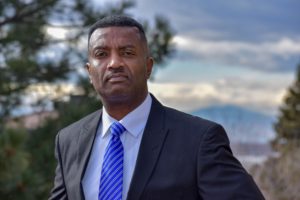 Theodore P Watson. Practice Area Lead  Colorado Employment Discrimination Defense Lawyer Denver.
As Colorado employer defense lawyers, we understand the rights of employers and the legal reasons why they can take adverse actions against employees. Without this required understanding of the laws on firing employees, employers cannot start their defense when responding to EEOC field office employer position statements.
Develop Effective Employer Position Statements in Response to EEOC Claims: The employment defense law firm and Denver EEOC defense attorneys of Watson & Associates, LLC will promptly assess the details of each case and assess the strengths and weaknesses so that employers can make informed decisions. Using the facts under Colorado employer discrimination laws and regulations and the terms of your employment contract, our Colorado employment lawyers will investigate the facts and prepare sound position statements. Your position statement is the beginning of the litigation process for discrimination cases.
This information will be held against you at trial.
Here is where you invoke affirmative defenses to discrimination claims.
Speak With One of Our Colorado Employer Defense Lawyers Today
Employment discrimination lawyers Denver Free Consultation: If you are facing employment discrimination claims in Colorado, get a Free Initial and Confidential Consultation with one of our employment defense attorneys and employers defense group. Contact us online or call at 1.866.601.5518.
ADDITIONAL EMPLOYER DEFENSE INFORMATION
Colorado discrimination defense lawyers and employment law defense attorneys and Denver Employment Defense lawyers. Get a Free Consultation – Call Our Denver Employer Defense Lawyers Today at 1.866.601.5518.