Breach of Partnership Agreements & Partnership Contract Lawyers Denver CO
Call our Denver Colorado Limited Liability and General Business Partnership Agreements Lawyer at 720-941-7200 for immediate help.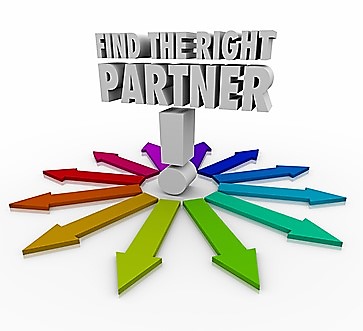 A business partnership agreement is a written contract between two business partners that explicitly details the relationship between the business partners and their individual obligations.
Having a viable agreement can avoid costly litigation and unpleasant disputes between partners whether or not it is a general partnership or limited partnership agreement.
Prompt turnaround

Detail assessment of your specific facts

Address each matter as it

were

going before a judge
The law office of Watson & Associates, LLC offers experienced business law attorneys that can promptly develop sound partnership agreement contracts under Colorado laws or litigate breach of partnership agreement cases.
Our business lawyers frequently provide counseling to new business owners who need to better understand their professional obligation to the business entity and to each partner.
Business Partnership Agreement Attorney Services
Drafting & review of business contracts for LLP, LLC

How to form a partnership and revamping old business contracts

Partnership buyout agreement

Limited partnership 

Colorado partnership law consulting services

General partnership agreements

Breach of partnership contracts disputes

Business partnership litigation.

Reasonable rates
Prompt turnaround.
How to Form a Partnership – General Partnership Business Agreement Clauses
Although there may be other items that you want to include in a contract between two business partners when forming a partnership, here is a list of some of the most common and prominent clauses when assessing how to form a partnership business agreement:
The name of your business partnership:  If you have not done so already, perhaps one of the first clauses that you and your partners need to sit down and agree on is the name of the business partnership. You can also choose the option of making a fictitious business name. You must register the name with the Colorado Secretary of State. 
The respective contributions of the partners: When a partnership agreement form is written, it is important that all the partners get together and agree on who will be making what contributions to the partnership, and what ownership percentage each partner will be entitled to
How the profits, losses, and draws will be allocated when forming a partnership: Colorado business partnership contracts should set out how the profits and losses will be allocated. One of the most popular methods for allocated profits and losses is to go by ownership percentage. 
Business decision-making powers: Like the power to make decisions about debt, it is important that you decide amongst all the partners how important business decisions will be handled. If you do not want one partner to be able to make important partnership business decisions without consent, then you need to make sure to spell out the business making powers of each partner in your partnership agreement. 
Forming a Partnership – General Partnership Contracts in Business FAQs
When forming a legal partnership in Colorado, do you have to file information about your business partnership contracts with the Colorado SOS?
Under Colorado partnership law, you do not have to file any documents with the Colorado Secretary of State. However, you should file a Certificate of Assumed Name with the Register of Deeds office in the county where your partnership in business has its principal office.
You want to minimize risk by drafting general partnership contracts or limited partnership agreement. Finding a Colorado partnership law attorney can also be helpful to make sure you are forming the right type of partnership for your business.
Filing Articles of Dissolution or a similar document will create a public record that your business or organization is no longer operating and is winding up its affairs.  Be aware that if you file these documents, there may be legal or tax implications.  

Under Colorado business partnership laws and

business agreement

 regulations governing a contract between two business partners, if you do not file any document, your business record will become delinquent for failing to file a Periodic Report. 

Similarly, if you are operating a sole proprietorship or general partnership, and you do not withdraw or renew your trade name, the trade name will expire.  If you have business partnership agreement contracts in place, you may want to speak with a Colorado partnership law attorney to get legal advice as to the implications of ending the business relationship.

What are the Basics about General Partnership Contracts Liability?

Given the advantages and disadvantages of partnership relationships, if you have not registered your business partnership, all partners are jointly and severally liable for all partnership debts and obligations. When it comes to partnership liabilities, this is a tough situation to be in. This means that any creditor can go after any one or more of the partners of the partnership for the satisfaction of partnership debts and obligations.

As a legal partnership business entity, if you register with the Colorado Secretary of State pursuant to House Bill 1061, the personal liability of general partners for the debts, obligations, and liabilities of the partnership will be eliminated.

The exception is that the general partner's liabilities are still in place for individual liability for partnership debts, obligations, and liabilities. This includes the partner's own negligence, wrongful acts, or misconduct, (ii) that were incurred before registration or at any other time when the partnership was not registered, and (iii) for which the partner is liable pursuant to a provision in the partnership agreement or other contractual obligations. When speaking to your business lawyer, find out the difference between general partnership vs limited partnership rules.

When forming a partnership, a general partner will also be personally liable to creditors if they can "pierce the corporate veil." These are all reasons to make sure that you have a sound business partnership contracts in place.
Call a Denver Colorado LLC Business Partnership Contracts and Breach of Partnership Agreement Contracts Lawyer
Get immediate help and use the advantages of a partnership arrangement in your business: If you are operating under Colorado business partnership contracts or need help with a breach of partnership agreement, contact a Denver, contract lawyer at  Watson & Associates, LLC to draft your legal partnership entity contract. Call 720-941-7200. FREE Initial Consultation.