Small Business Partnership Agreement Lawyers
Call our Denver Colorado Small Business Partnership Agreement Lawyers at 720-941-7200 for immediate help.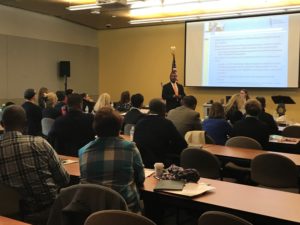 Are you a small business owner in Colorado struggling with partnership agreements, disputes, or breach of contract issues?
Our team of experienced business lawyers specializes in helping small businesses navigate complex partnership agreements, resolve disputes, and handle corporate matters related to breach of contract. We know how stressful and time-consuming these issues can be, and we're ready to help you find a solution that works for you.
 Don't let partnership disputes or contract breaches hold your business back. With our expert legal advice and guidance, you can protect your business and move forward with confidence. We're dedicated to helping you achieve your goals and ensuring the success of your business.
Contact us today to schedule a consultation with our experienced team of business lawyers and take the first step toward resolving your partnership issues
Understanding your partnership agreements before they are signed is the best way to avoid litigation.
The process of resolving business partnership contract disputes, regardless of your business structure, begins with knowing how the legal system works and minimizing risks and liability. Simply copying and pasting a contract between business partners is not the way to go. Instead, you want to make sure that real issues that can occur during the business relationship are covered.
Understand that drafting an agreement that undermines the business rights could be challenged

Quickly assess the underlying legal issues so that you can make a decision and move on to any next steps.
Colorado Small Business Partnership Agreement Lawyer Services
Drafting & review of business contracts for LLP, LLC

How to form a partnership and revamp old business contracts

Partnership buyout agreement

Limited partnership contract

Partnership agreement dissolution

Operating Agreement and other documents for a limited liability company

Colorado partnership law consulting services

General agreement for business and

creating a business contract documents

Breach of business partnership agreements disputes

Small business partnership litigation.

Drafting legal contract for business partnership entity
Prompt turnaround.
To Speak With Our Denver Business Attorneys about Creating Partnerships Agreements, Call (720) 941-7200 for a FREE initial Consultation.
The small business partnership agreement lawyers at Watson & Associates, LLC have been representing small business and partnership entities since 2003.
By having years of litigation behind us, we focus on protecting the corporation, and the rights of each business partner.  The best defense to any form of partnership law litigation is to have the right business agreements in place at the beginning. Don't Wait Until It is Too Late. Call Our Attorneys Today.
Creating a small business partnership agreement for business entities

can avoid costly litigation and unpleasant disputes between partners whether or not it is a general partnership or partnership limited liability company.

Our Denver business lawyers frequently provide counseling to new business owners who need to better understand their professional obligation to the business entity and to each partner.
The law office of Watson & Associates, LLC offers experienced business law attorneys that can promptly develop sound agreement contracts under Colorado laws or litigate breach of partnership agreement cases.
TIPS ON DEVELOPING PARTNERSHIP AGREEMENTS
Developing a business partnership agreement is an essential step in building a successful partnership. This agreement outlines the terms and conditions of the partnership, including the roles and responsibilities of each partner, profit-sharing arrangements, decision-making processes, and more. Here are some tips on developing a business partnership agreement:
1. Start with a Clear Purpose and Vision
Before you begin drafting your partnership agreement, it's essential to establish a clear purpose and vision for your partnership. This will help you align your goals and objectives and create a foundation for your agreement.
2. Define Roles and Responsibilities
One of the most critical aspects of a partnership agreement is defining the roles and responsibilities of each partner. This should include information on who will be responsible for managing day-to-day operations, financial management, and decision-making processes.
3. Include Profit-Sharing Arrangements
Another critical component of a partnership agreement is outlining the profit-sharing arrangements. This should include information on how profits will be shared, how much each partner will receive, and how profits will be distributed.
4. Establish Decision-Making Processes
It's important to establish decision-making processes in your partnership agreement to avoid conflicts and disagreements. This should include information on how decisions will be made, who has the final say, and how disagreements will be resolved.
5. Outline Exit Strategies
While it's important to plan for success, it's also essential to plan for potential challenges or conflicts. This should include information on exit strategies in case a partner decides to leave the partnership, or the partnership dissolves.
6. Review and Update the Agreement Regularly
Finally, it's important to review and update your partnership agreement regularly. This will ensure that it remains relevant and up-to-date with any changes in your business or partnership.
In conclusion, developing a business partnership agreement is an essential step in building a successful partnership. By following these tips and working with a qualified business partnership agreement attorney in Denver CO, you can create a strong foundation for your partnership and avoid potential conflicts or challenges down the line.
DID YOU KNOW THAT THE CORPORATION HAS RIGHTS JUST LIKE EACH PARTNER?
Although many company executives understand that when creating a business partners agreement, each partner may have legal rights, my business partnership disputes occur because individuals in the company do not realize that the corporation also has legal rights. Common mistakes often arise from this very important fact. Having a business partnership attorney that understands how to preserve the rights of the company versus the rights of each partner can save thousands in unnecessary litigation.
If you do not have a viable Colorado agreement in place, or you suspect a problem with the daily business operations, call Watson's Denver small business partnership agreement lawyers for immediate help. Protect Your Rights and Schedule a Free Initial Consultation Now.
Creating Business Partnership Agreements for LLC – Important Clauses
Although there may be other items that you want to include in a business contracts between two business partners when forming a partnership, here is a list of some of the most common and prominent clauses when creating partnership agreements for LLCs:
The name of your business partnership:  If you have not done so already, perhaps one of the first clauses that you and your partners need to sit down and agree on is the name of the business partnership. You can also choose the option of making a fictitious business name. You must register the name with the Colorado Secretary of State. 
The respective contributions of the partners: When a contract between business partners is written, it is important that all the partners get together and agree on who will be making what contributions to the partnership, and what ownership percentage each partner will be entitled to
How the profits, losses, and draws will be allocated when forming a partnership: Partnership agreements should set out how the profits and losses will be allocated. One of the most popular methods for allocated profits and losses is to go by ownership percentage. 
Business decision-making powers: Like the power to make decisions about debt, it is important that you decide amongst all the partners how important business decisions will be handled. If you do not want one partner to be able to make important partnership business decisions without consent, then you need to make sure to spell out the business-making powers of each partner in your business contract agreement. 
 General Business Partnership Agreements  FAQs
When forming a legal partnership in Colorado, do you have to file information about your business partner agreement with the Colorado SOS?
Under Colorado partnership law, you do not have to file any documents with the Colorado Secretary of State. However, you should file a Certificate of Assumed Name with the Register of Deeds office in the county where your partnership in business has its principal office. However, you want to make sure and have an attorney guide you through the limited partnership formation.
How Do You Minimize Risk and Personal Liability?
You want to minimize risk by creating business partnership agreements in Colorado or limited partner contract. Finding a Colorado partnership law attorney can also be helpful to make sure you are forming the right type of partnership for your business.
Does Closing the Business Terminate Partnership Limited Liability?
Filing Articles of Dissolution or a similar document will create a public record that your business or organization is no longer operating and is winding up its affairs.  When it comes to partnership agreement dissolution, be aware that you may still be on the hook for past liability, providing that the statute of limitations in Colorado has not run. 

What Happens if You Don't File Your Documents on Time?

 Under Colorado business partnership laws and

business agreement

 regulations governing a contract between two business partners, if you do not file any document, your business record will become delinquent for failing to file a Periodic Report. Similarly, if you are operating a sole proprietorship or general partnership, and you do not withdraw or renew your trade name, the trade name will expire.  If you have business partnership agreement contracts in place, you may want to speak with a Colorado business partnership agreement lawyer

to get legal advice as to the implications of ending the business relationship.
Call Watson's Denver Colorado Partnership Agreement Attorneys
Get immediate help and use the advantages of a business partnership agreemen: If you are operating under law or need help with a breach of business partner agreement, contact a Colorado partnership law and small business partnership agreement lawyers at  Watson & Associates, LLC to draft your legal documents. Call 720-941-7200. FREE Initial Consultation.