US Federal Dubai Contractor Lawyers & Help for Middle East Contractors
Full-Service American Law Firm for US Government Contractors  in Dubai and the United Arab Emirates
U.S. and International Representation. 
Watson & Associates' US Government and Dubai contractor lawyers provide a wide range of help with the various issues that can arise in the Dubai and Middle East contractors communities. We provide legal assistance with a unique emphasis on protecting clients' rights and interests. We provide representation in a wide variety of matters including federal contracting, international compliance and litigation and appeals. Doing business with the United States Government includes understanding and complying with complex and sometimes confusing regulations. Some companies who had previous contracts in the region found that the US government terminated their contracts. If you need help with these types of claims and disputes, feel free to contact us.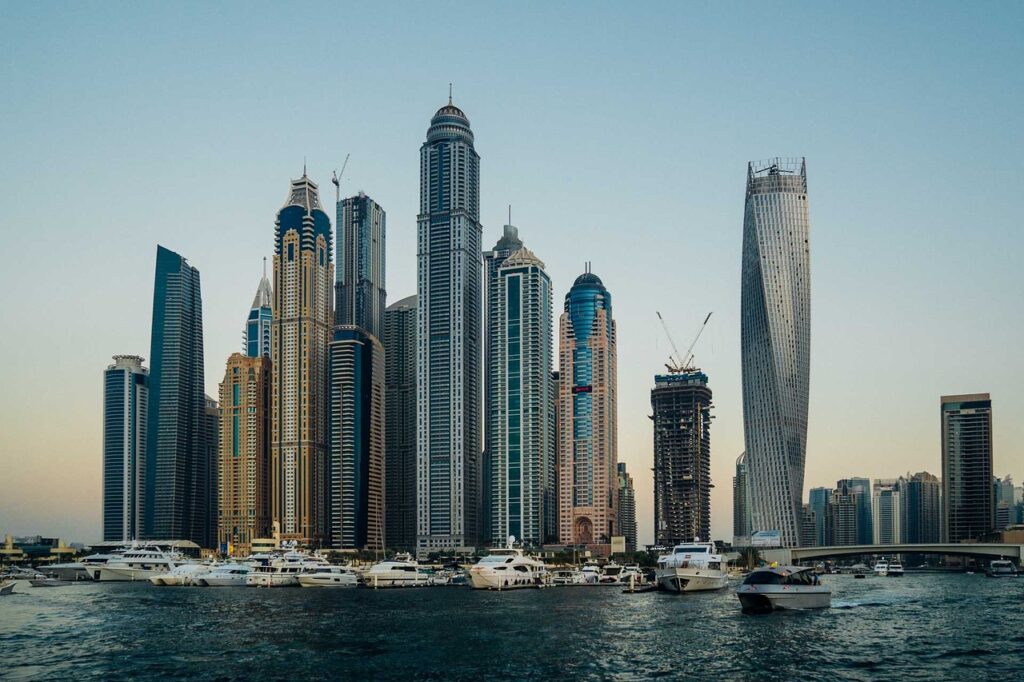 We provide legal counsel to large contractors doing business with the United States Federal Government. We also provide help to small contractors in Dubai involving construction, regulatory advice, joint ventures, transportation contracts and contingency government contracts. When clients request, and schedule permits, we can travel to Dubai and meet to discuss top-level issues. We are used to dealing with multi-million dollar contracts and understand the legal issues that often arise.
US Construction Dubai Contractor Lawyers. – Help for Middle East Contractors
At Watson & Associates, LLC,  and with law offices in Washington DC and Denver, Colorado,our US Government contracts lawyers represent Dubai contractors that have federal contracts with the United States government and are part of the Dubai advantage contracting efforts. We understand the various complex rules that arise in US federal contracts.
We have experience before the various courts. This includes contractor claims against the U.S. Government, construction delays, differing site conditions, and litigation at the Armed Services Board of Contract Appeals (ASBCA); Civilian Board of Contract Appeals CBCA,  government appeals before the U.S. Court of Federal Claims and construction litigation regarding contract claims and appeals, construction delays, differing site conditions and breach of contract matters involving middle east contractors. When companies have claims against the US government for service contracts or construction contracts, our law firm can help.
US & Dubai Contractors Attorney Legal Services
Dubai contractors and Middle Eastern companies seeking legal advice for US Government contract lawyers, Watson & Associates federal lawyers help with a wide variety of US government contracting matters that include:
Trucking contracts

Embassy contracts

Military contracts

FAR, Regulatory issues

Federal Construction and Infrastructure Development

Contingency contracting 

Selling Services and Products to the Federal Government 

Procurement fraud defense

Information Technology Contracts
Termination for Default Help for Middle East Contractors
If the federal government has terminated your construction contract for default, our US government lawyers can represent your company at the appellate level. We provide extensive legal services and help middle east contractors perform US federal government contracts. When the contracting officer issues a notice of termination for default, you have a limited time to act. Failure to act or appeal in the stated time can cause you to lose your rights forever.
Termination for Convenience Legal Support: When companies have losses resulting from US government contracts in Afghanistan or some related matter, we help Dubai contracting companies with contract disputes against with the United States Government regarding termination for convenience claims and more.
Dubai Advantage Contracting Negotiations: Watson & Associates federal procurement lawyers also help clients in Dubai and the Middle East region with contract negotiations with the United States Government.  Given the sometimes complex procurement regulations and given our hands-on experience with military contracts, Dubai advantage contracting with US government contracts and actually working for federal government contracting agencies, the US government contract attorneys at Watson & Associates can help.
Contract Compliance and Regulatory Legal Counsel: If you are a contractor in Dubai that has federal contracts with the United States Government, our US lawyers can help you to better understand the comply with the confusing language in your contract. We understand the various Federal Acquisition Regulation (FAR) clauses that may be embedded in your contract.
US Government Contract Fraud in Dubai – Help For Contractors
Government contract fraud affects the US Taxpayers and the federal government when contracts are awarded to businesses in the middle east. The Department of Justice and Department of State provide litigation and oversight for US government contract fraud in Dubai and middle eastern areas. At Watson, we represent contractors facing liability, suspension and debarment and criminal issues such as double-billing and purchase-order fraud, billing for work not completed, Foreign Corrupt Practices Act (FCPA) violations and more.  
U.S. Government Contracts Litigation and Appeals
Often, contractors in the Middle East find themselves in a difficult situation when the United States government does not want to resolve disputes. The government contract litigation lawyers at Watson & Associates appear before the various courts including the Court of Federal Claims and appellate cases before the United States Court of Appeals for the Federal Circuit.  As  a law firm that represents contractors in Dubai, we take litigations seriously and represent our clients in the same manner.
Teaming With Local Dubai Attorneys and US Resources
Our Middle Eastern government contracts practice offers to form a solid team that is dedicated to your matter. Whether you are a contractor in Dubai that may have US Federal Contracts in various parts of the Middle East, our law firm will put together a team of professionals to handle your specific issue. We work closely with your internal management and local Dubai attorneys to resolve pending matters if possible without expensive litigation. Watson & Associates' broad range of experience in the United States procurement contracting law enables us to offer seamless, comprehensive representation in the Middle East region. 
Given our 30 plus years of government contracting law experience, our consultants and lawyers  are well-positioned to help clients in Dubai and the Middle East identify and maximize business results, avoid costly legal risks and solve problems effectively when they arise.
The Advantage of Hands-On Experience
At Watson & Associates, LLC some of our Dubai contract attorneys have actually worked for federal contracting agencies. In addition to their military experience and hands-on knowledge of contingency contracting, we can. help contracting companies in Dubai with complex legal issues involving United States government contracts. and be in a unique position to communicate with the United States Government on your behalf. 
Contact Our US Dubai Contracting Lawyers
If you are located in Dubai or have US Federal contracts in the Middle Eastern communication, call Watson & Associates LLC for immediate help and a FREE Initial Consultation. Contact us by call  Toll Free 1(866)601-5518 or (720)941-7200 or (202)827-9750.