US Government Contract Lawyers in Dubai UAE
A Top Law Firm Of Effective American Lawyers for Businesses and Contractors In  Dubai.
Experience the Power of Tailored Legal Services – Avoid Criminal Exposure, Avoid Costly Legal Mistakes While Maintaining a Reputable Business. Your Trusted US Government Contract Lawyers in Dubai / United Arab Emirates UAE. Over 20 Years of Experience.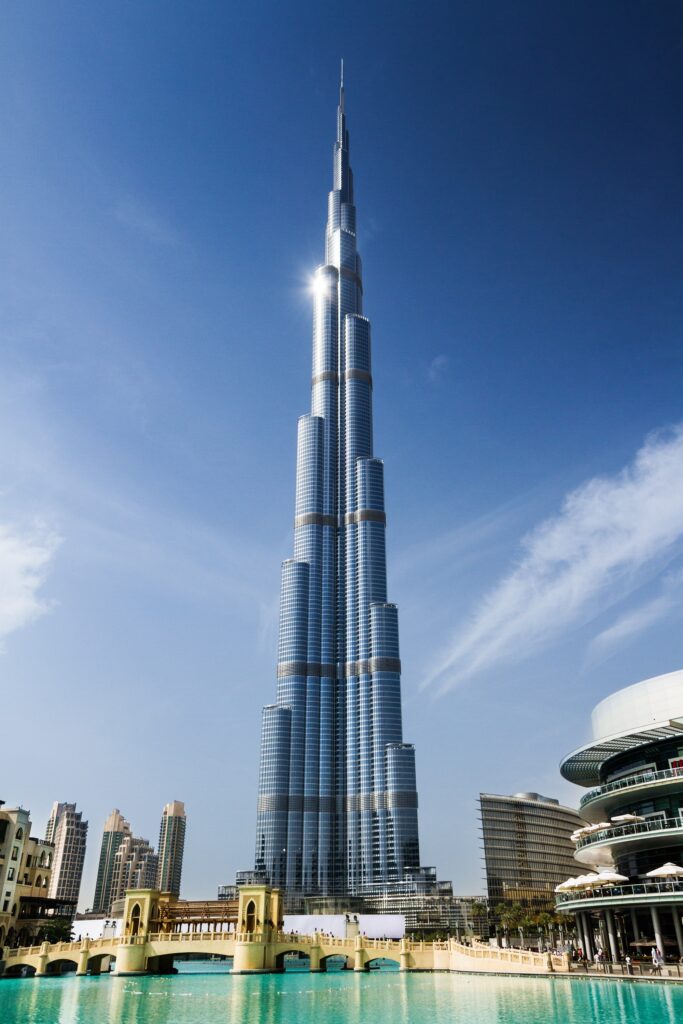 Help for DUBAI and Middle East Contractors Doing Business With the United States – U.S. and International Representation. 
Are you a Dubai-based company seeking to do business with the US federal government? Navigating complex federal contracting regulations can be challenging, but we're here to help.
Our team of experienced federal government contract lawyers has helped numerous overseas companies in Dubai UAE to navigate the complex US federal contracting regulations successfully. We can help increase your chances of building successful relationships with the United States contracting authorities and avoid getting terminated or debarred.
By working with us, you'll have access to the expertise and knowledge necessary to ensure that your business is compliant with all U.S. federal procurement regulations. We'll help you mitigate risks and avoid costly mistakes, so you can focus on building your business and achieving your goals.
Contact us today online or call us at 1.866.601.5518 to schedule a consultation and learn more about how our team of US federal GOV contracts lawyers in Dubai can help your Dubai-based company succeed in the federal contracting market.
Overview
Discover the common problems faced by local Dubai contractors involved in US government contracts. Gain insights on issues, challenges, and the role of litigation attorneys. Explore the unique dynamics of US government contracting in Dubai.
Are you looking for American lawyers in Dubai? We help contractors in Dubai
Watson & Associates, LLC with its primary locations in Washington. D.C. and in Denver, Colorado has extensive experience providing legal counsel to clients in the UAE, Dubai and Middle East region. Our firm includes lawyers who have worked for US federal contracting agencies, have decades of experience in the United States military branches and we stationed overseas. Our goal is to provide high-level legal representation to UAE CEOs and business managers who are doing business contracts with the United States Federal Government.
We provide legal counsel to large contractors doing business with the United States Federal Government. We also provide help to small contractors in Dubai involving construction, regulatory advice, joint ventures, transportation contracts and contingency government contracts. When clients request, and schedule permits, we can travel to Dubai and meet to discuss top-level issues. We are used to dealing with multi-million dollar contracts and understand the legal issues that often arise.
Services
Companies looking to establish a presence  foothold in the region or local entities in need of legal counsel rely on our team in areas that include:
US Government contracts consulting

Mergers and Acquisition of US Government Contractor Companies

Regulatory and Compliance with US regulations

US Federal Construction Projects

Contract performance and risk mitigation

Dispute resolution in US government contracts

U.S. Public Policy and Regulation

US trucking contracts and Fuel Transportation


US Government logistics contracts

US Government freight contracts

Mergers and Acquisition of US Government Contractors
Why Choose Watson & Associates, LLC for Government Contractor Federal Criminal Defense Cases?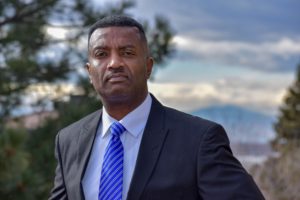 Theodore P. Watson, Esquire. Practice Group Lead. At Watson & Associates, with law offices in Colorado and Washington, DC, our top rated federal criminal defense attorneys have experience actually working for federal government contracting agencies. We understand the nuts and bolts of how the investigation comes about and how the DOJ or even the SBA OIG develops a civil or criminal case against you.
A crucial aspect of our practice lies in the fact that many of our federal defense lawyers possess extensive experience as government contracting officials. We also understand how trial lawyers in federal agencies like the DOJ and the U.S. Attorney's Office operate. Drawing on those valuable insights, our job is to deconstruct the government's case and develop a legal defense that can create leverage in the event of litigation.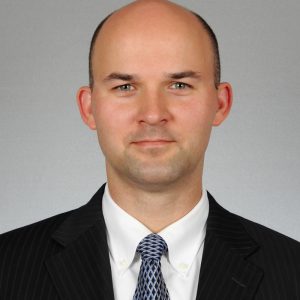 Wojciech Kornacki, Of Counsel, focuses his practice on federal contract compliance, contract dispute and litigation, and business ethics. He has successfully represented dozens of private companies and individuals as a suspension and debarment lawyer facing debarment and suspension, challenged and defended contract awards at the Government Accountability Office (GAO) and the U.S. Court of Appeals for the Federal Circuit, filed appeals and litigated claims at the Armed Services Board of Contract Appeals (ASBCA) and the Civilian Board of Contract Appeals (CBCA), drafted compliance policies and assisted in due diligence matters and training. Read more.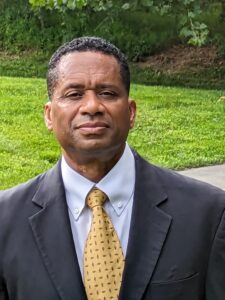 Wise D. Allen, Esquire , Counsel.is a former Veteran Lieutenant Commander Judge Advocate for the United States Military. He also has extensive knowledge and experience in resolving corporate defense and litigation in vast international and national legal issues.
He brings a wealth of successful experience to government contractors seeking defense counsel in the various areas of procurement fraud, Anti Corruption law, international contracting, False Claims Act defense and more.
Mr. Allen's federal litigation experience as a former appellate attorney representing the United States and federal attorney for defendants in trials that led to his clients receiving overwhelming favorable outcomes in contested issues and obtaining non-contested resolutions. Read  more..
Partner-led International Dubai Law Firm Expertise and Deep Knowledge Of the US Government Contracting Marketplace
Our American lawyers offer clients a unique offering in the UAE in that we have lawyers who can represent Dubai and Middle Eastern contractors who are doing business with the American federal government. With a deep bench of lawyers based around the world. In addition to our international reach, we work with local legal counsel in Dubai, we provide both UAE and Dubai government contractors with US legal government contracting capabilities that may not be readily available in the UAE .
Partners and lawyers in both offices advise clients in the fuel, trucking, facilities services, real estate leasing, food and beverage, and manufacturing industries that are involved in US government contracting. Our approach to providing legal advisory services, and dispute resolution in US government contracts is to ensure that we develop tailored approaches and work directly with CEOs and their designated personnel on a high level.  
Unparalleled Experience and Overseas and Middle East Practice Coverage for Dubai Contractors
Our US Dubai lawyers and international attorneys provide clients with legal advice on a wide range of US federal procurement issues related to matters including US construction projects, mergers and acquisitions of US government contractors, fuel products, trucking and transportation, hospitality services, product manufacturing, energy, infrastructure, and project development. We also represent Dubai and middle eastern manufacturers seeking legal representation on issues related to the Buy American Act and Trade Agreements Act.  
US Construction Dubai Government Contractors Lawyers. – Help for Middle East Contractors
Litigation attorneys US government contracts:  At Watson & Associates, LLC,  and with law offices in Washington DC and Denver, Colorado, our US Government contracts lawyers represent UAE contractors performing US government contracts or that have federal contracts with the United States government and are part of the Dubai advantage contracting efforts. We understand the various complex rules that arise in US federal contracts.
We have experience before the various courts. This includes contractor claims against the U.S. Government, construction delays, differing site conditions, and litigation at the Armed Services Board of Contract Appeals (ASBCA); Civilian Board of Contract Appeals CBCA,  government appeals before the U.S. Court of Federal Claims and construction litigation regarding contract claims and appeals, construction delays, differing site conditions and breach of contract matters involving middle east contractors. When companies have claims against the US government for service contracts or construction contracts, our law firm can help.
US & Dubai Contractors Attorney Legal Services
Contract performance and risk mitigation: US government contractors in Dubai and Middle Eastern companies seeking legal advice for US Government contracts lawyers, Watson & Associates federal lawyers help with a wide variety of US government contracting matters that include:
Trucking contracts

Embassy contracts

Military contracts

FAR, Regulatory issues

Federal Construction and Infrastructure Development

Contingency contracting 

Selling Services and Products to the Federal Government 

Procurement fraud defense

Information Technology Contracts
Overcoming Challenges in US Government Contracts for Dubai Contractors
Introduction:
Dubai contractors have increasingly become involved in US government contracts, presenting unique opportunities and challenges. This article provides an overview of US government contracts in Dubai, emphasizing the significance of local contractors. We delve into the common problems they encounter, the role of US government contract litigation attorneys, and effective strategies for success.
A. Overview of US Government Contracts in Dubai:
US government contracts in Dubai represent a vital avenue for businesses to participate in lucrative projects. These contracts are awarded by various government agencies to fulfill their diverse needs, ranging from infrastructure development to IT services. Dubai's strategic location and its thriving business environment make it an attractive market for US government contracts.
B. Importance of Local Dubai Contractors in these Contracts:
Local Dubai contractors play a pivotal role in US government contracts. Their in-depth knowledge of the local market, cultural understanding, and established networks give them a competitive edge. They possess the expertise and resources necessary to execute projects efficiently, meeting both US government requirements and local regulations.
II. Common Problems Faced by Local Dubai Contractors:
A. Compliance with US Regulations and Requirements:
Complying with the extensive and evolving US regulations can be a daunting task for Dubai contractors. They must navigate through intricate compliance frameworks, such as the Federal Acquisition Regulation (FAR) and agency-specific regulations, to ensure adherence to ethical, contractual, and legal standards.
B. Understanding the Complex Bidding Process:
The bidding process in US government contracts is highly intricate. Dubai contractors must grasp the nuances of requests for proposals (RFPs), develop competitive bids, and submit proposals within stringent deadlines. The complex evaluation criteria and varying procurement methods further add to the challenges faced during the bidding process.
C. Managing Project Timelines and Milestones:
US government contracts often have strict project timelines and milestones. Dubai contractors must possess robust project management capabilities to ensure timely delivery, efficient resource allocation, and effective coordination with subcontractors. Any delays or deviations can impact their reputation and future contract opportunities. This problem can lead to the US government charging fees for delays during projects. Having the benefit of a US government contract lawyer can be beneficial.
F. Resolving Disputes and Conflicts with US Government Agencies:
Disputes and conflicts can arise between Dubai contractors and US government agencies during the contract execution phase. Resolving these issues requires expertise in navigating government contracting administrative procedures under the Contract Disputes Act,  understanding the contractual obligations, and effectively communicating with the involved parties to reach amicable resolutions.
G. Navigating Legal and Contractual Complexities:
The legal and contractual complexities inherent in US government contracts demand meticulous attention. Dubai contractors must comprehend the intricacies of contract terms, negotiate favorable agreements, and mitigate potential risks. Expert legal counsel is indispensable to navigate these complexities and ensure compliance with all US federal contractual obligations.
H. Mitigating Risks and Ensuring Contract Performance:
Dubai contractors face various risks throughout the lifecycle of a US government contract. These risks encompass financial, operational, and legal aspects. Implementing robust risk management strategies, including comprehensive risk assessments, contingency plans, and performance monitoring, is crucial to mitigate potential pitfalls and ensure successful contract performance.
I. Building Relationships and Networking in the US Government Contracting Space:
Establishing strong relationships and networking in the US government contracting space is essential for Dubai contractors. Active participation in industry events, engagement with government agencies and prime contractors, and building partnerships with local businesses can provide valuable opportunities for collaboration, subcontracting, and future contract awards. Due to geographic constraints, our attorneys can serve as legal counsel and advance our clients' interests.
III. Role of US Government Contract Litigation Attorneys:
A. Importance of US Legal Counsel for Dubai Contractors:
Engaging the services of experienced US government contract litigation attorneys is vital for Dubai contractor because the US government has harsh rules that may conflict with UAE. Local contracts must always be aware that US government contract law applies in most cases and not local DUBAI contract laws. Watson & Associates' attorneys possess comprehensive knowledge of US procurement laws, regulations, and dispute resolution mechanisms. They provide guidance on contract formation, compliance, and represent contractors in legal proceedings before US courts of jurisdiction, while safeguarding their interests.
B. Types of Disputes and Legal Issues Commonly Encountered:
Dubai contractors may encounter various disputes and legal issues throughout their engagement in US government contracts. These include bid protests, contract terminations for default and convenience, intellectual property disputes, suspension and debarment, Foreign corrupt practices act charges and contract dispute claims related to non-performance or inadequate performance. US government contract litigation attorneys specialize in addressing these specific issues.
C. Leveraging US Government Contract Litigation Attorneys for Dispute Resolution and Contract Enforcement:
US government contract litigation attorneys offer invaluable assistance in dispute resolution and contract enforcement. They possess the expertise to negotiate settlements, mediate disputes, or litigate cases on behalf of Dubai contractors. Their knowledge of the legal landscape ensures proper interpretation and application of laws and regulations, protecting contractors' rights and interests.
IV. Strategies and Best Practices for Success:
A. Seeking Expert Legal Advice and Guidance:
Dubai contractors should seek expert legal advice from US government contract specialists. These professionals provide insights into legal requirements, help navigate complex procedures, and offer strategic counsel to ensure compliance and successful contract execution.
B. Establishing Strong Project Management and Compliance Processes:
Implementing robust project management and compliance processes is critical for Dubai contractors because it prevents expensive project delays, change orders and ultimate contract dispute claims. This includes effective resource allocation, diligent progress tracking, transparent communication, and adherence to quality control measures. Compliance with applicable US government contract laws and regulations should be ingrained into every aspect of project execution.
C. Staying Updated on Industry Trends and Changes in US Government Contracting:
Dubai contractors should stay abreast of industry trends and changes in US government contracting. This involves continuously monitoring updates to regulations, agency policies, and contracting methodologies. Proactive awareness allows contractors to adapt their strategies, stay competitive, and seize emerging opportunities.
D. Continuously Improving Contract Performance and Capabilities:
Continuous improvement is vital for Dubai contractors engaged in US government contracts. Evaluating performance metrics, soliciting client feedback, investing in employee training and development, and adopting innovative technologies enhance contractors' capabilities, ensuring competitiveness and long-term success.
Conclusion:
Local Dubai contractors engaged in US government contracts face a range of challenges but also enjoy substantial opportunities. By comprehending and addressing the common problems they encounter, leveraging expert legal counsel from the US government contract lawyers at Watson & Associates, LLC can benefit UAE contractors significantly, and by implementing effective strategies, contractors can thrive in this demanding yet rewarding domain. Strategic planning, meticulous execution, and a commitment to excellence pave the path for success in US government contracting for Dubai contractors.
American Lawyers Dubai Merger and Acquisition of US Companies That Have Government Contracts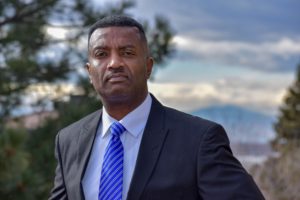 Theodore P. Watson, Esq Overseas Practice Lead. If you are a company looking to enter into a merger and acquisition relationship with a company that is doing business with the US federal government, it is critical to both the buyer and to understand the implications of foreign ownership, control, or influence ("FOCI") on the viability of a sale to foreign companies, and the implications that apply to such sales.  Mergers and or acquisitions of US government contractors by international companies in the U.A.E. and Dubai can involve some very complex US procurement regulations.  See information about mergers and acquisitions of companies that have US government contracts. This is especially true if the sale of a US small business is involved.  Common questions involved could be:
Does the sale or purchase of a US government contractor require a novation agreement?

Does the merger and acquisition transactions bring up issues involving Facility Security Clearances ("FCL") since there is classified work

Are there issues of the Buy American Act (BAA compliance) and Trade Agreement Act (TAA Compliance)?
At Watson & Associates, LLC our American lawyers work closely with our Dubai counterparts to assess and provide legal advice to our clients in Dubai. Send Mr. Watson a Message Explaining How the Law Firm Can Help You. 
Termination for Default Help for UAE Middle East Contractors
If the federal government has terminated your construction contract for default, our US government lawyers can represent your company at the appellate level. We provide extensive legal services and help middle eastern contractors perform US federal government contracts. When the contracting officer issues a notice of termination for default, you have a limited time to act. Failure to act or appeal in the stated time can cause you to lose your rights forever.
Termination for Convenience Legal Support: When companies have losses resulting from US government contracts in Afghanistan or some related matter, we help Dubai contracting companies with contract disputes against with the United States Government regarding termination for convenience claims and more.
Dubai, United Arab Emirates Advantage Contracting Negotiations: Watson & Associates federal procurement lawyers also help clients in Dubai and the Middle East region with contract negotiations with the United States Government.  Given the sometimes complex procurement regulations and given our hands-on experience with military contracts, Dubai advantage contracting with US government contracts and actually working for federal government contracting agencies, the US government contract attorneys at Watson & Associates can help.
Contract Compliance and Regulatory Legal Counsel: If you are a contractor in Dubai that has federal contracts with the United States Government, our US lawyers can help you to better understand the comply with the confusing language in your contract. We understand the various Federal Acquisition Regulation (FAR) clauses that may be embedded in your contract.
US Government Contract Fraud in Dubai – Help For Contractors
Government contract fraud affects the US Taxpayers and the federal government when contracts are awarded to businesses in the middle east. The Department of Justice and Department of State provide litigation and oversight for US government contract fraud in Dubai and middle eastern areas. At Watson, we represent contractors facing liability, suspension and debarment and criminal issues such as double-billing and purchase-order fraud, billing for work not completed, Foreign Corrupt Practices Act (FCPA) violations and more.  
U.S. Government Contracts Litigation and Appeals
Often, contractors in the Middle East find themselves in a difficult situation when the United States government does not want to resolve disputes. The government contract litigation lawyers at Watson & Associates appear before the various courts including the Court of Federal Claims and appellate cases before the United States Court of Appeals for the Federal Circuit.  As a law firm that represents contractors in Dubai, we take litigations seriously and represent our clients in the same manner.
Teaming With Local Dubai Attorneys and US Resources
Our Middle Eastern government contracts practice offers to form a solid team that is dedicated to your matter. Whether you are a contractor in Dubai that may have US Federal Contracts in various parts of the Middle East, our law firm will put together a team of professionals to handle your specific issue. As federal contract lawyers in dubai, we work closely with your internal management and local Dubai attorneys to resolve pending matters if possible without expensive litigation. Watson & Associates' broad range of experience in the United States procurement contracting law enables us to offer seamless, comprehensive representation in the Middle East region. 
Given our 20 plus years of government contracting law experience, our consultants and lawyers are well-positioned to help clients in Dubai and the Middle East identify and maximize business results, avoid costly legal risks and solve problems effectively when they arise.
The Advantage of Hands-On Experience
At Watson & Associates, LLC some of our Dubai contract attorneys have actually worked for federal contracting agencies. In addition to their military experience and hands-on knowledge of contingency contracting, we can. help contracting companies in Dubai with complex legal issues involving United States government contracts. and be in a unique position to communicate with the United States Government on your behalf. 
Contact Our US Dubai Contracting Lawyers
If you are located in Dubai or have US Federal contracts in the Middle Eastern communication, call Watson & Associates LLC for immediate help and a FREE Initial Consultation. Contact us by calling Toll Free 1(866)601-5518 or (720)941-7200 or (202)827-9750.