Foreign Corrupt Practices Act FCPA Lawyers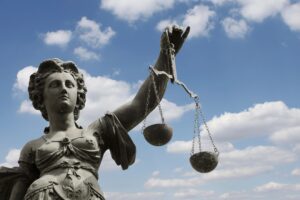 Our Foreign Corrupt Practices Act Defense Attorneys and FCPA Lawyers Helping Clients Charged with Anti-Corruption in the US and Overseas to Avoid Costly Legal Mistakes and to Reduce the Impact of Criminal and Civil Liability for Anti Corruption.
Our esteemed FCPA Law Firm is a trusted partner for organizations extending their reach across borders, tackling challenges related to foreign operations that may present legal complications under U.S. jurisdiction.
In an age where the Department of Justice (DOJ) and the Securities and Exchange Commission (SEC) consistently emphasize enforcement of the Foreign Corrupt Practices Act (FCPA), compliance has become paramount. Government contractors and companies, including their overseas branches, confront intensified risks, not only from the FCPA but also from other nations' anti-corruption laws, robust export control legislations, and meticulous analysis of international transactions.
FCPA Compliance Services
Compliance with the Foreign Corrupt Practices Act (FCPA) is crucial for your company if you are conducting international operations. The FCPA, overseen by the U.S. Department of Justice (DOJ) and the U.S. Securities and Exchange Commission (SEC), applies to a wide range of corporate and commercial transactions. Its requirements extend to your business accounting, disclosure practices, and other important areas. While you and your corporate executives may believe that they are exempt from FCPA concerns by avoiding potentially "corrupt" transactions, the statute's broad scope means that companies can face liability in various scenarios related to FCPA compliance. In such cases, the expertise of FCPA compliance services lawyers may be necessary. Contact Attorney Wise D Allen for immediate representation.
Among the Top FCPA Law Firms
Watson & Associates, LLC's proficient FCPA team, focusing in Anti Corruption and Foreign Corruption Practices Act matters, harnesses its vast knowledge of firm's FCPA lawyers to facilitate businesses in risk mitigation. Recognized as one of the best FCPA law firms in the Washington DC and Colorado locations, our approach is collaborative, working with businesses to assess their internal measures, craft pragmatic risk control strategies, institute exemplary compliance methodologies, and proactively pinpoint and probe potential infringements. Moreover, when faced with enforcement confrontations, our defense strategies for individuals and federal government contractors are both robust and inventive.
Distinguished features of our services include:
Close-knit relationships with the DOJ and the SEC.

Collaboration with global regulatory entities like the Serious Fraud Office and the United Nations.

Our ability to navigate intricate investigations to a successful resolution.

Expertise of our team of FCPA attorneys, comprising former federal prosecutors and defense attorneys, seasoned civil trial attorneys, and past enforcement heads from an array of federal agencies.
Interlinking with our global trade division, which boasts significant acumen in U.S. export control laws, anti-boycott protocols, and related compliance facets, we offer a holistic solution for international businesses.
Compliance and Audit Frameworks: Prioritizing prevention, our FCPA team guides on designing and infusing FCPA compliance and internal review systems. We coordinate with legal heads and compliance leaders to mold policies that amplify risk management while causing minimal operational hindrance.
Global Business Ventures: Catering to corporations of all sizes across 100+ countries, we've overseen transactions worth billions. Our proficiency in both deal-making and FCPA compliance ensures that businesses remain within legal bounds, even when collaborating with foreign partners.
Internal Scrutiny – Domestically and Internationally: Our unrivaled expertise in domestic and international probes, covering regions like Brazil, India, Switzerland, and more, is a testament to our commitment. Through methodical examination, our FPCA law firm identifies potential pitfalls in a company's global operations.
Representation in Enforcement Actions: If there are FCPA investigations or criminal allegations from the SEC or DOJ, our preparation and strategy are second to none. With deep-rooted governmental experience, we can often refine the scope of an investigation, negotiating directly with officials. And when it comes to settlements or any subsequent legal challenges due to FCPA violations, our legal defense is unyielding.
Our FCPA Law Firm possesses the acumen and agility to keep businesses compliant and away from the detrimental spotlight, ensuring their operations remain seamless in an increasingly regulated global landscape.
Why Choose Watson & Associates, LLC for Government Contractor Federal Criminal Defense Cases?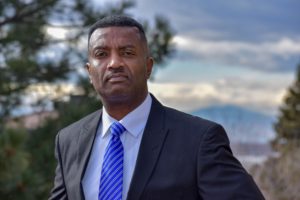 Theodore P. Watson, Esquire. Practice Group Lead.  At Watson & Associates, with law offices in Colorado and Washington, DC, our top rated federal FCPA defense attorneys have experience actually working for federal government contracting agencies. We understand the nuts and bolts of how the investigation comes about and how the DOJ or even the SBA OIG develops a civil or criminal case against you.
A crucial aspect of our practice lies in the fact that many of our federal defense lawyers possess extensive experience as government contracting officials. We also understand how trial lawyers in federal agencies like the DOJ and the U.S. Attorney's Office operate. Drawing on those valuable insights, our job is to deconstruct the government's case and develop a legal defense that can create leverage in the event of litigation.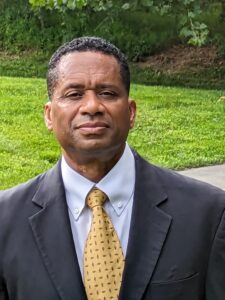 Wise D. Allen, Esquire , Counsel is a former Veteran Lieutenant Commander Judge Advocate for the United States Military. He also has extensive knowledge and experience in resolving FCPA law cases,  corporate defense and litigation in vast international and national legal issues.
As a Washington DC based, FCPA lawyer, he brings a wealth of successful experience to government contractors seeking defense counsel in the various areas of procurement fraud, Anti Corruption law, international contracting, False Claims Act defense and more.
Mr. Allen's federal litigation experience as a former appellate attorney representing the United States and federal attorney for defendants in trials that led to his clients receiving overwhelming favorable outcomes in contested issues and obtaining non-contested resolutions. Read  more..
What are the Two Components of the US Foreign Corrupt Practices Act?
The U.S. Foreign Corrupt Practices Act (FCPA) consists of two primary components:
1. Anti-Bribery Provisions: The anti-bribery provisions of the FCPA prohibit U.S. individuals and companies, as well as certain foreign entities and persons, from offering, promising, authorizing, or providing anything of value to foreign government officials or political parties to obtain or retain business opportunities. These provisions aim to prevent bribery and corruption in international business transactions.
The FCPA's anti-bribery provisions have a broad jurisdictional reach, applying to any act in furtherance of bribery committed within the United States or by U.S. individuals or companies, even if the actual bribe takes place outside of U.S. borders. Additionally, the FCPA applies to non-U.S. companies listed on U.S. stock exchanges or otherwise subject to U.S. jurisdiction.
2. Accounting Provisions: The accounting provisions of the FCPA require publicly traded companies in the United States to maintain accurate and transparent books, records, and internal accounting controls. These provisions aim to prevent the use of falsified or misleading financial records to conceal bribery or corrupt practices.
The accounting provisions of the FCPA require companies to maintain reasonable internal controls, accurate financial statements, and proper record-keeping practices. This includes accurately reflecting all transactions and ensuring that payments and expenditures are properly documented. The provisions also require companies to devise and maintain a system of internal accounting controls sufficient to provide reasonable assurance that transactions are recorded accurately and assets are safeguarded.
Both components of the FCPA work in tandem to combat bribery and corruption in international business transactions involving U.S. individuals, companies, and entities. The U.S. Department of Justice (DOJ) and the Securities and Exchange Commission (SEC) are the primary enforcement agencies responsible for investigating and prosecuting violations of the FCPA.
FAR clause 52.203-13
The Federal Acquisition Regulation (FAR) clause 52.203-13, 'Contractor Code of Business Conduct and Ethics' impliedly requires companies with government contracts greater than $ 5 million to self-disclose FCPA violations when known. It does matter whether the violation is material or not, there is an affirmative duty to disclose under FAR 52.203-13.
Penalties for FCPA violations?
FCPA Violations & Penalties: FCPA penalties not only can end up with criminal or civil liability but the amounts for FCPA violations can be extremely high. The Department of Justice (DOJ) and Securities Exchange Commission (SEC) work hand in hand to enforce anti-corruption regulations and FCPA laws. Your company can be liable for fines of up to $2 million for FCPA violations.  For an individual, he or she may be fined up to $100,000 and sentenced to up to five years in prison for an FCPA bribery violation.
Civil penalties include fines of up to $10,000 plus an additional fine not to exceed the greater of the gross amount of pecuniary gain or a specified dollar limitation ranging from $5,000 to $500,000, depending on the level of the FCPA violation. Individuals or contractors doing business federal government can be suspended or debarred.
Criminal penalties for FCPA violations include fines of up to $2 million for businesses and corporations. For individuals, including officers, directors, stockholders, and employees, the criminal penalties include fines of up to $100,000 and up to five years in prison.
ADDITIONAL INFORMATION
 The Anti Corruption law sanctions and compliance penalties for Foreign Corrupt Practices Act of 1977 violations can be significant. The SEC often brings civil enforcement actions against issuers and their officers, directors, employees, stockholders, and agents for violations of anti corruption or accounting provisions of the FCPA Act.
Call Watson's FCPA Law Firm and Anti Corruption Defense lawyers
Contact Attorney Wise D Allen for immediateor call our FCPA Lawyers for immediate assistance if you are looking to find anti corruption law firm for legal criminal defense with Federal Foreign Corrupt Practices Act matters. 
Call the government Anti Corruption lawyers and FCPA Lawyers for the best Foreign Corrupt Practices Act Defense lawyers at 202-827-9750 or Toll-Free at 1-866-601-5518 for a free initial consultation.