Foreign Corrupt Practices Act DOJ FCPA Lawyer & Anti Corruption Law Defense Attorneys
Anti Corruption Law Lawyers and US Foreign Corrupt Practices Act (FCPA) Lawyers Helping Federal Contractors Nationwide.  Free Initial Consultation. 1.866.601.5518.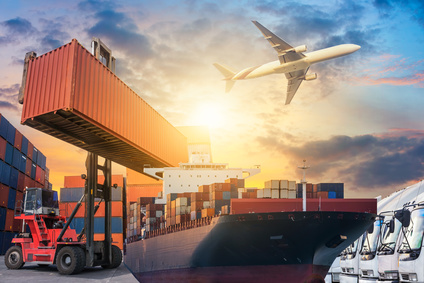 According to Gibson Dunn Statistics, enforcement of the Foreign Corrupt Practices Act (FCPA) between the DOJ and SEC totaled 20. Both agencies are pushing to place culpable defendants in prison. Not only does adequate preparation to deal with allegations important. Waiting until a case is well underway can lead to grave results.
The FCPA makes it unlawful for companies and business supervisors to influence anyone with payments of rewards.The FCPA applies to any person who possesses some certain degree of U.S. while he or she engages in foreign corrupt practices.The FCPA also applies to American businesses and foreign entities that trade securities to in the United States.
With law offices in Washington, DC and Denver, Colorado, Watson & Associates' Foreign Corrupt Practices Act FCPA lawyers represent corporate executives, Fortune 500 companies and small businesses involved in FCPA violation disputes.
If companies or individuals act in furtherance of a foreign corrupt practice, regardless of location. Violators of the FCPA and the anti-corruption statute can face serious criminal penalties and jail time.
Companies often wonder whether they are in compliance with the US Foreign Corrupt Practices Act of 1977 (FCPA), or need professional legal guidance for preventing or defending against Anti-Corruption claims. 
Anti-Corruption Law & FCPA Attorney Defense Services
Given the compound nature of the relevant statutes, having experienced FCPA lawyers can allow you to make informed decisions and restructure your company for sound compliance. We provide:
Aggressive litigation defense;

Help at the indictment and trial stage;

Federal Corrupt Practices Act criminal defense

Appeals of trial court decisions;

Client legal advice about FCPA best practices

Foreign Corrupt Practices Act compliance

False Claims Act and DOJ FCPA cases

Procurement Fraud Criminal defense 
To speak with an experienced FCPA lawyer and Anti-Corruption law defense lawyers, call 1-866-601-5518 for a Free Initial Consultation.
Speak With Defense Attorney John Scorsine
Watson & Associates' FCPA law firm, with its litigation alliances, are uniquely positioned to provide high-level legal advice, training and general counsel in FCPA investigations domestically and internationally. Our anti-corruption attorneys and compliance defense attorneys can assist you with reorganizing and restructuring your training and compliance plans regardless of your size.
With over three decades in the federal procurement industry, we help companies to train personnel and avoid costly mistakes under the FCPA. Watson & Associates also provides Foreign Corrupt Practices Act defense lawyers in whistleblower cases under the Dodd-Frank Act enacted in July 2010. Our Washington DC law firm helps with all securities law and DOJ cases to minimize FCPA penalties and violations.
What is the Foreign Corrupt Practices Act FCPA?
The Foreign Corrupt Practices Act deals with penalizing companies and individual defendants via investigation for payment of bribes to foreign officials to assist in obtaining or retaining business. The Anti-Corruption Act includes prohibited criminal conduct anywhere in the world and extends to publicly traded companies and their officers, directors, employees, stockholders, and agents.
Agents can include third party agents, consultants, distributors, joint-venture partners, and others.
The Act also requires regulated government contractors and companies to keep accurate books and accounting records.
Companies must have a system of internal controls sufficient to:
Provide reasonable assurances that transactions are executed and assets are accessed, and

Account for in accordance with management's authorization.

Minimize penalties for non compliance.
FCPA Affirmative Defenses
When facing a Foreign Corrupt Practices Act charge, government contractors should realize that anti-bribery provisions have two viable legal affirmative defenses.
The first is that the payment was lawful under the written laws of the foreign country, or "the local law defense," and second that the targeted funds were spent as part of demonstrating a product or performing a contractual obligation, the "reasonable and bona fide business expenditure" defense. Federal contractors must prove these defenses by having a defense attorney that understands the regulations.
FCPA's bribery prohibition also contains a narrow exception for "facilitating or expediting payments made in furtherance of routine government action." This exception applies only when a payment is made to further "routine governmental action" that involves non-discretionary acts.
The SEC and the Department of Justice are jointly responsible for enforcing the Anti-Corruption Act and Bribery Act compliance. The SEC's Enforcement Division has created a specialized unit to enhance its oversight of FCPA violations further.
FCPA Violations & Penalties 
Foreign Corrupt Practices Act penalties not only can end up with criminal or civil liability but the amounts for violating the FCPA can be extremely high. The Department of Justice (DOJ) and Securities Exchange Commission (SEC) work hand in hand to enforce FCPA laws.
Civil penalties include fines of up to $10,000 plus an additional fine not to exceed the greater of the gross amount of pecuniary gain or a specified dollar limitation ranging from $5,000 to $500,000, depending on the level of the violation. Individuals or contractors doing business federal government can be suspended or debarred.
Criminal penalties for FCPA violations include fines of up to $2 million for businesses and corporations. For individuals, including officers, directors, stockholders, and employees, the criminal penalties include fines of up to $100,000 and up to five years in prison.
Establish FCPA Compliance Training and Policy Programs
 At either our Washington, DC government contracts law firms or Colorado locations frequently represents and defend companies and individuals in Department of Justice (DOJ) and Securities and Exchange Commission (SEC) investigations into FCPA compliance violation matters, perform internal corporate investigations and conduct anti-corruption risk assessments. We also conduct anti-corruption training programs for Fortune 500 companies throughout the United States.
Anti-Corruption Act Compliance Penalties
 The Anti-Corruption law sanctions and compliance penalties for Foreign Corrupt Practices Act violations can be significant. The SEC often bring civil enforcement actions against issuers and their officers, directors, employees, stockholders, and agents for violations of the anti-bribery or accounting provisions of the FCPA.
Watson's Anti-Corruption Law and Foreign Corrupt Practices Act FPCA Law Firm provides legal counsel to contractors throughout the United States and overseas including Alabama, Alaska, Arizona, Arkansas, California, Colorado, Connecticut, Delaware, Florida, Georgia, Hawaii, Idaho, Illinois, Indiana, Iowa, Kansas, Kentucky, Louisiana, Maine, Maryland, Massachusetts, Michigan, Minnesota, Mississippi, Missouri, Montana, Nebraska, Nevada, New Hampshire, New Jersey, New Mexico, New York, North Carolina, North Dakota, Ohio, Oklahoma, Oregon, Pennsylvania, Rhode Island, South Carolina, South Dakota, Tennessee, Texas, Utah, Vermont, Virginia, Washington, Washington DC, West Virginia, Wisconsin, Wyoming, and Virgin Islands. Call our FCPA attorneys today for immediate help.
Call our Federal Corrupt Practices Act & FCPA  Law Firm
To avoid substantial fines or incarceration due to ant-corruption allegations, save your company's reputation by calling our Washington, DC and CO based FCPA law firm. 
Contact us online or call our law firm for immediate assistance if you are looking to find a lawyer for legal defense with Federal Corrupt Practices Act matters. Call 202-827-9750 or Toll-Free at 1-866-601-5518 for a free initial consultation.