FCPA Attorney, Foreign Corrupt Practices Act Lawyers & Anti Corruption Law Firm
Develop a Sound Legal Defense Early in the Investigation Process. This Can Put You in a Better Position for a More Meaningful Result. Many Potential Defendants Wait Until it is too Late.
Our FCPA Lawyers Help Clients Nationwide. Free Initial Consultation.  1-866-601-5518.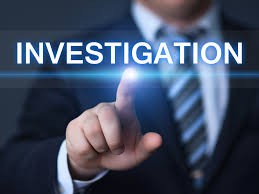 If you are currently under federal investigation for Foreign Corrupt Practices Act violations, you want to make sure that carefully respond to, and cooperate with government investigators. However, you have statutory and constitutional rights that could be violated.
Although the federal government has an obligation to avoid anti-corruption, it does not have a right to violate any constitutional rights that you may have.

Develop a plan of action early that minimizes exposure
Understand the real issues at hand and the potential risk of fines or incarceration.
The criminal defense attorneys at Watson & Associates, LLC compile a defense team to aggressively defend your rights. We help you to navigate through the federal court process while providing you with honest and direct feedback. This allows you to make informed decisions. Getting the right  Foreign Corrupt Practices Act lawyer on your team is critical to the final outcome.
With law offices in Washington, DC and Denver, Colorado, Watson & Associates' Foreign Corrupt Practices Act FCPA attorneys  represent corporate executives, Fortune 500 companies and small businesses involved in Criminal FCPA investigations.
When individuals or corporations are facing criminal liability for government corruption whether at pre-indictment or post-indictment stages, we help to minimize the impact and deal directly with government attorneys to resolve the matter in a more favorable fashion.
Clients come to us because of our candidness and fearless approach to dealing with Foreign Corrupt Practice Act defense work.  As an FCPA defense law firm, our team of attorneys can represent defendants in various jurisdictions and nationwide.
US Foreign Corrupt Practices Act FCPA Lawyer Services

 
Given the compound nature of the relevant statutes, having an experienced FCPA lawyer can allow you to make informed decisions and restructure your company for sound compliance. Watson's government corruption defense lawyers provide:
Aggressive litigation defense;

Government contract fraud help at the indictment and trial stage;

Anti-bribery criminal defense

FCPA investigation legal advice

Anti-bribery and corruption defense

Federal Corrupt Practices Act criminal defense

Appeals of trial court decisions;

Client legal advice about FCPA best practices

Foreign Corrupt Practices Act compliance

False Claims Act and DOJ FCPA cases

Procurement Fraud Criminal defense 
To speak with an experienced Foreign Corrupt Practices Act lawyer and Anti Corruption Attorneys and criminal defense attorney, call 1-866-601-5518 for a Free Initial Consultation.
Speak With FCPA & Government Corruption Defense Attorney John Scorsine
Watson & Associates' FCPA law firm, with its litigation alliances, are uniquely positioned to provide high-level legal advice, training and general counsel in FCPA investigations domestically and internationally. Our anti-corruption lawyers and compliance defense attorneys can assist you with reorganizing and restructuring your training and compliance plans regardless of your size.
Companies must have a system of internal controls sufficient to:
Provide reasonable assurances that transactions are executed and assets are accessed, and

Account for in accordance with management's authorization.

Minimize penalties for non compliance.
What is the Foreign Corrupt Practices Act of 1977?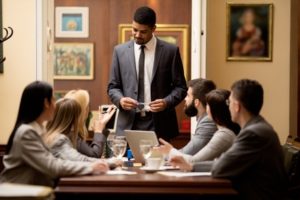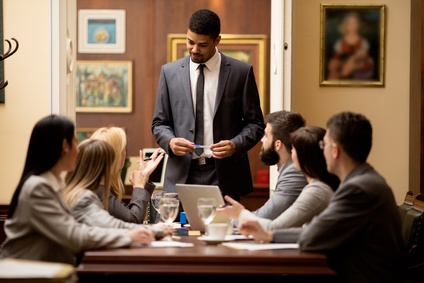 The US Foreign Corrupt Practices Act of 1977 or Federal Corrupt Practices Act deals with any person who possesses some certain degree of intent while he or she engages in foreign corrupt practices.
Also, the FCPA to applies to American businesses and foreign entities that trade securities to the United States and engage in anti bribery activity.
How Does the Federal Government Prosecute FCPA Cases?The U.S. Department of Justice (DOJ) has jurisdiction over criminal FCPA prosecutions, and the Securities and Exchange Commission SEC handles the civil cases for prosecution. Nevetheless each undividual agency performs its own investigation but they do share information.
What are the possible criminal penalties for FCPA violations?
Your company can be liable for fines up to $2 million for FCPA violations.  For an individual, he or she may be fined up to $100,000 and sentenced to up to five years in prison for an FPCAP bribery violation.
For FCPA accounting violations, each count carries a maximum fine of $25 million for business entities and a maximum fine of $5 million for individuals.

An individual may also face up to 20 years in prison for each accounting offense.
FCPA Violations & FCPA Penalties 
FCPA penalties not only can end up with criminal or civil liability but the amounts for FCPAlation can be extremely high. The Department of Justice (DOJ) and Securities Exchange Commission (SEC) work hand in hand to enforce anti bribery and corruption regulations and FCPA laws.
Civil penalties include fines of up to $10,000 plus an additional fine not to exceed the greater of the gross amount of pecuniary gain or a specified dollar limitation ranging from $5,000 to $500,000, depending on the level of the FCPA violation. Individuals or contractors doing business federal government can be suspended or debarred.
Criminal penalties for FCPA violations include fines of up to $2 million for businesses and corporations. For individuals, including officers, directors, stockholders, and employees, the criminal penalties include fines of up to $100,000 and up to five years in prison.
Anti Corruption Act Compliance Penalties
 The Anti Corruption law sanctions and compliance penalties for Foreign Corrupt Practices Act violations can be significant. The SEC often brings civil enforcement actions against issuers and their officers, directors, employees, stockholders, and agents for violations of anti bribery and corruption or accounting provisions of the FCPA Act.
Call Watson's FCPA Lawyers
Contact us online or call our FCPA lawyers for immediate assistance if you are looking to find corruption lawyers for legal criminal defense with Federal Foreign Corrupt Practices Act matters. 
Call our government Anti Corruption and Foreign Corrupt Practices Act lawyers at 202-827-9750 or Toll-Free at 1-866-601-5518 for a free initial consultation.