Government Contractor Attorney for Criminal Defense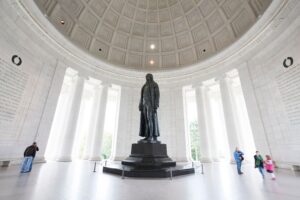 Watson & Associates, LLC presents an attorney for criminal defense cases involving federal government contracting and procurement fraud. The law firm represents national corporations, small business firms, and individuals across the United States and overseas.
Nationwide Representation for Government Contractors and Executives
 We serve as federal criminal defense lawyers for contractors charged with violating the False Claims Act, Buy American Act, Trade Agreements Act compliance, small business matters, Collusion and Bid rigging and kickbacks and more.
Problem:
When the DOJ or OIG launches a government investigation, or indicts you based on complex underlying procurement regulations. Only when that evidence is present do the criminal charges come about.
Many local federal criminal defense attorneys are not experienced in government contracting and white collar crimes involving federal procurement.
Federal prosecutors love it when you hire local criminal defense attorneys without government contracting experience.
Without hiring knowledgeable government contractor attorneys for criminal defense on the underlying procurement issues, a substantial amount of defendants are indicted and ultimately convicted at trial.
Solution
Bring on top-rated criminal defense attorneys to form a team that can create a tailored defense for your case and aggressively fight back.
We work with local counsel in your areas 

We can represent federal contractors in all states

We work seamlessly with you to provide a well-thought-out strategy to resolve the issue from the investigative stage all the way through the trial.
Types of White Collar Crime Cases and Contractor Criminal Defense Cases We Handle
 Making false statements or misrepresentations

Making false claims to the US Government

Defective products

Conspiracy to defraud the government 

Wire fraud, 

Mail Fraud

SBA and small business program fraud

Buy American Act BAA Compliance

Trade Agreements Act fraud
Lead Attorneys: Theodore P. Watson.    Wise D Allen   Scott Lovelock
Respond Carefully to Civil Investigative Demands CIDs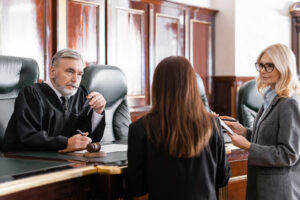 When the OIG or DOJ conducts False Claims Act investigations, it can issue civil investigative demands (CIDs) to targets of government contract fraud, suspects, and witnesses. An OIG or DOJ Civil Investigative Demand compels you to produce records, written responses,  or provide testimony that may help the DOJ in a subsequent civil or criminal case. 
Responding to a DOJ civil investigative demand is an extremely dangerous process if not done correctly. Not only is the response process time-consuming  but you must also work with a federal lawyer to make sure that your constitutional rights and other statutory rights are not violated. 
About Our Government Contracting Criminal Defense Lawyers
Reduce your chances of federal indictment or a conviction in an upcoming criminal case
Government contracting laws are extremely complex. Oftentimes, federal prosecutors bring criminal charges for wire fraud, mail fraud, violation of SBA small business programs and various FAR regulations.  Having attorneys for criminal defense on your side is worth it when you face federal indictment or conviction in an upcoming trial. 
Cutting Edge Legal Representation In Government Contractor Fraud Cases
As federal contractor attorney for criminal defense, defense contractors and small businesses, we bring a wealth of government and private experience to draw on. Our lawyers are experienced trial lawyers and have been in the trenches litigating the contracting issues federal prosecutors claim you violate. We find that federal prosecutors pay little attention to the very violations they claim you committed after an indictment. This includes Trade Agreements Act TAA compliance, Non-compliance with the Buy American Act (BAA compliance fraud), GSA and SBA small business fraud, conspiracy charges and more.
We aim to push back at the initial investigation stage but relentlessly defend your rights if the case proceeds to trial.

We serve as your federal attorney for the criminal defense of federal contractors throughout the United States and overseas.
Hire Government Contract Fraud Federal Criminal Defense to Fight to Avoid Penalties and Jail Time
Although businesses can be criminally charged, they can not go to jail. Therefore, federal prosecutors such as the DOJ go after executives and decision-makers to implement jail time for criminal offenses, fees, and penalties. This is where our government contractor fraud defense attorneys can help.
Prosecutors can go after your company to pay back three times the amount of the contracts, invoices or value you allegedly took from the government. This is serious business and you need the best federal criminal defense attorney who understands the bottom-line subject matter and substantive issues in federal procurement.
Contact Us For Immediate Help
If you are a government contractor or individual charged with a crime that involves a federal government contract, call our contractor attorneys for criminal defense for a confidential Free Initial Consultation Online or Dial Toll-Free 1.866.601.5518 NOW. Speak to High Profile Defense Attorney, Theodore Watson, Lead Counsel.