Arizona Government Contracts Attorneys & False Claims Act Lawyers
Federal government contracts lawyers and attorneys helping businesses to avoid the Most COSTLY MISTAKES.
Watson & Associates, LLC help federal government contractors for various industries across the United States including Arizona and its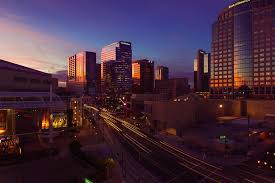 metro areas including Phoenix and Tucson to solve federal government contract disputes and to their bottom line. With law offices in Washington DC and Colorado, the law firm has domestic and international reach. We provide legal advice and litigation support in a vast amount of disputes. We understand that the federal procurement laws are complex and often favor the United States Government.  
We cover issues involving bid protests, contract disputes, litigation and appeals. When the Department of Justice (DOJ) or Inspector General (IG) initiates a procurement fraud investigation, our defense attorneys help to mitigate the possibility of paying expensive legal fines and facing criminal penalties. If contractors face Qui Tam adverse actions, our False Claims Act lawyers defend the allegations.
Government Contracts Attorney Services
As government contract law attorneys, we understand the common legal issues that arise in government contract law. Our contract attorneys provide legal advice and counsel in such areas as:
Bid protests (GAO and COFC)

Buy American Act compliance and defense

Government contract claims and disputes

Cure notices and show cause letters

Response to OIG and DOJ civil investigative demands

Small business and SBA program matters

False Claims Act defense

Litigation and appeals COFC and US Court of Appeals for the Federal Circuit

Suspension and debarment lawyers

Procurement fraud defense lawyers

Termination of contract for default and convenience

Teaming agreements, Joint Ventures and SBA Mentor Protégé Programs

SDVOSB, HUBZone and SBA 8(a) programs

Government contracts consulting services

Government contractor white collar crime cases
Bid protests, litigation and appeals: We frequently appear before the Government Accountability Office (GAO), Court of Federal Claims, Appeals to the US Federal Circuit Court of Appeals. Besides government contract bid protest litigation and intervenor legal counsel, we litigate matters related to termination of contracts for default and convenience; appeals of federal contracting claims to the Boards of Contract Appeals and other Contract Disputes Act matters.
Government Contract Claims, Federal Contract Disputes & Appeals: Contract Disputes Act compliance, REA, and Appeals: When federal contractors find themselves in a tough position when the contracting officer denies a claim or the government fails to compensate for scope of work changes, issue change orders or pay for equitable adjustments, Watson & Associates' government contract claims and dispute lawyers can help. We minimize contractual liabilities of government contractors and the indicators for liability under the FAR.
Arizona Government Contractor White Collar Crime Lawyers
When federal government contractors in Arizona are investigated and charged in a criminal case alleging procurement fraud, conspiracy, False Claims Act or some other fraudulent crime, our white collar crime lawyers immediately prepare a sound legal defense team. We push back against federal prosecutors and handle a case from the investigation through trial.
Arizona Federal False Claims Act Lawyers
Criminal defense attorneys for government contractors in Arizona: When small businesses and large defense contractors receive target letters or have been indicted for conspiracy to commit fraud against the government, false claims against the federal government or some other criminal action, our government contractor fraud lawyers can help.
If you receive OIG or DOJ civil investigative demands or subpoenas, our CID federal lawyers can help.
If you are being investigated for small business program violations, call our government contract False Claims Act lawyers and criminal defense law firm immediately.
For  Arizona clients, Watson's federal procurement and government contract law lawyers litigate Contract Disputes Act claims (CDA) cases before the various Boards of Contract Appeals and the U.S. Court of Federal claims. At both our Colorado and Washington DC office, the law firm has extensive experience in preparing contract claims and REAs. We also help our clients to negotiate complex contract claims arising from breach of contract, differing site conditions, construction contract latent defect claims. Read more..
Federal Government Contracts Legislation, Government Regulation, and Policy: Procurement Regulatory Practices – New Law, Federal Register & Comments, and Regulatory Guidance: As federal government contract attorneys, we frequently help small businesses and large DOD contractors to navigate through the complex FAR regulations and take proactive action when new government contracting regulations develop in the Federal Register. We help clients to prepare comments and viable questions when proposed legislation and federal policy can impact their business' future.
Government contracts for small businesses. Our federal government contract attorneys frequently help companies to navigate through the legal issues related to SBA 8a certification; HUBZone Program; SDVOSB government contract law; teaming agreements, joint ventures and SBA mentor protégé contract disputes. When small businesses are awarded federal contracts, our bid protest attorneys represent and intervene in SBA small business size protest and size appeals to SBA OHA.
Arizona government contract consulting: Our clients want to increase their bottom line when there are government contracts awarded. Our Federal government contracting consultants help in a variety of areas including responding to cure notices and show cause letters, government contract claims, marketing to the federal government and FAR statutory compliance. Visit our practice areas.
Aggressive Government Contract Attorneys Helping Arizona Companies
As federal government contract lawyers, with law offices in Washington DC and Colorado, the law firm can represent government contractors in all areas of Arizona including:  Phoenix, Tucson, Mesa AZ, Chandler, Glendale, Scottsdale, Gilbert, Tempe, Surprise, Yuma AZ, San Tan Valley, Avondale, Goodyear, Casas Adobes, Flagstaff and more. We help with False Claims Act matters, government investigations and common contracting legal matters.
Call Our Government Contracts Law Firm Today for Immediate Help
Whether you are in Phoenix, Tucson or any other city in Arizona,  get immediate help. Call our federal False Claims Act lawyers and government contract law attorneys toll-free at 1-866-601-5518 for a FREE Initial Consultation or contact us online.