Federal Security Clearance Lawyers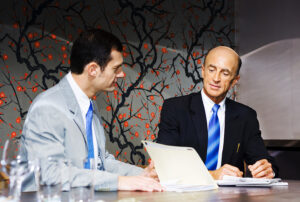 If you are a former government employee or military member that has recently left government or military service, you may want to have security clearance lawyers that also understand the process and what it takes to keep your security clearance levels or effectively can appeal any denials or rejections. 
Government contractors may sometimes need legal representation for employees or simply to facilitate the contract award process. Our security clearance attorneys can help.
Retain Top Security Clearance Lawyers That Understand the Federal Government's Process 
If you have recently found out that your federal 
security 
clearance 
has 
been denied 
or 
revoked, that could be a serious blow to your future career. You want to have someone that can help through the reconsideration and appeal process if the application is denied.   Having an attorney to attend the appeal hearings at  DSS, DOHA, or the government agency processing the clearance is essential.
We help government 

employees or 

military 

members 

during 

the 

appeals 

process 

before 

the 

DSS, 

DOHA, 

or respective 

government 

agencies 

handling 

the 

clearance.

We provide immediate legal counsel despite short deadlines.
What 

are 

Reasons 

for 

Refusing 

or 

Denying  National 

Security 

Clearance?
Each security clearance application is reviewed on a case-by-case basis.  Your clearance request can be rejected or denied if:
There are financial issues ( credit problems or others)

Substance or alcohol addictions,
Criminal charges, indictments,

Sexual misconduct,

Mental health concerns

Findings of 

foreign 

influence,

Evidence of inappropriate 

use 

of 

technology, 

Not being honest in the security clearance application

C

onflicts 

of 

interest, 

and

Various other reasons
FAQs
Are non-U.S. citizens eligible?
No. However, under very rare circumstances, a non-U.S. citizen may be issued a Limited Access Authorization for access to classified information. Specific criteria and limitations are provided in the NISPOM. You may also contact your IS Rep for additional information.
Do contractors have the authority to grant, deny, or revoke personnel clearances for their employees?
No. This authority is reserved by the Federal Government.
How long does my clearance remain in effect?
Generally speaking, a personnel security clearance remains in effect as long as the individual remains continuously employed by the cleared contractor and is reasonably expected to require access to classified information. The Facility Security Officer should continually review the number of employees with personnel clearances and reduce the number of clearances whenever possible.
Who is eligible to request a security clearance?
A person cannot independently submit an application for a personnel security clearance. Instead, the business decides whether a worker needs access to classified information to perform duties or provide services associated with the completion of a classified contract. The person may go through the application process after the organization has made this decision. Depending on the responsibilities of each function, the corporation decides which positions need security clearances and at what degree. The needs and requirements of the contract form the basis for this decision.
What kind of Investigation is done to get the clearance?
The sort of inquiry that is done relies on the level of access that the person has to have in order to carry out their official tasks. A National Agency Check with Local Agency Checks and Credit Check (NACLC) is done for access to CONFIDENTIAL or SECRET material. A Single Scope Background Investigation (SSBI) is necessary to gain access to TOP SECRET or Sensitive Compartmented Information (SCI) material.
Did You Get Your Security Clearance Denied or Rejected?
Your security clearance application for a security clearance can easily take up to six months to be approved. You will then receive a "Statement of Reasons," or SOR, if the request is denied. If you are a federal employee and disagree with the rejection or denial, your security clearance attorney may request the files and may uncover serious mistakes or reasons to appeal the denial.
Your security clearance appeal lawyer can help you to provide a written response to the SOR's listed disqualifying factors. You have a short deadline,  
as 
little 
as 
15 
days 
to adequately 
explain 
why 
the 
denial 
or 
rejection 
was 
incorrect.
Appealing Security 

Clearance 

Denials 

or 

Rejections
At Watson & Associates, LLC our security clearance lawyer can assist with preparing that appeal to the 
denial 
of 
your petition 
for 
a 
national 
clearance. 
Your security 
appeal 
attorney 
can 
help 
you 
to formally 
appeal the denial 
by 
asking 
for 
a 
hearing 
before 
an 
administrative 
judge 
or 
an 
appeals 
board. Our law firm can help with the following:
Responding to the government's interrogatories;
Responding to a Statement of Reason (SOR) or Letter of Intent (LOI);
Legal help and attendance at the Defense Office of Hearing and Appeals (DOHA) and other security clearance hearings; and
Appeals to the DOHA Appeals Board or other federal agencies.
Top 

Appeal 

Lawyer 

for 

Security 

Clearances 

– 

National 

Representation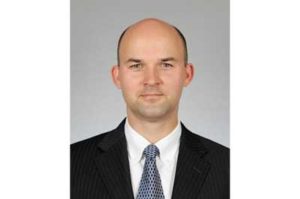 Our appellate attorney will review your denial and statement of reasons and can be in a position to uncover serious mistakes by the government. He can adequately present arguments with legal merit. 
If there are conditions to be met, our security clearance attorney can help you prepare the requistite documentation to facilitate either an interim security clearance or a permanent one.
Wojciech Kornacki,
is the law firm's lead federal security clearance appeal lawyer. He is strategically located around the Washington, DC, Virginia, and Maryland areas. He helps clients across the United States to resolve important issues about security levels.  He is a former military JAG and is familiar with issues related to military and government employee clearances. He als
o helps contractor employees to navigate through the various difficulties that can arise.
Call Our National Security Clearance Lawyer
Get immediate help. If you were notified that your security clearance was denied or rejected, get immediate help. Call our office toll-free at 1.866.601. 5518 and contact us online.