Alaska Federal Government Contracts Attorneys
Federal contract law attorneys help businesses to avoid the Most COSTLY MISTAKES.
The Watson & Associates Law Firm is a full-service government contract law firm. As procurement law professionals, we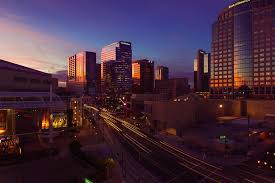 provide defense contractors with reliable legal advice that is based on legal and statutory guidance. We avoid guesswork and strive to provide executives with clear direction on how to take the next steps without the stress of high legal rates charged by larger law firms.
You get a law firm that focuses on your individual business goals while considering the legal advice given for any government contracting issues.
Small businesses and larger government contractors seek our legal advice and litigation support to overcome the adverse decisions made by the contracting agency or in DOJ criminal cases involving government contractor fraud. When it comes to government small business regulations, our government attorneys are well versed in the various government small business programs such as (8(a); SDVOSB; HUBZone, etc.).
Watson & Associates, LLC helps federal government contractors for various industries across the United States including Alaska and its metro areas including Anchorage and Fairbanks to solve federal government contract disputes and to their bottom line. With law offices in Washington DC and Colorado, the law firm has domestic and international reach.
Over 30 years of federal procurement
Legal counsel at a fraction of what larger firms charge
Free Initial Consultation (1-866-601-5518)
Prompt response for our clients nationwide.
Government Contract Law Services
As government contract law attorneys, we understand the common legal issues that arise in government contract law. Our contract attorneys provide legal advice and counsel in such areas as:
Bid protests (GAO and COFC)

Cure notices and show cause letters

Small business and SBA program matters

Litigation and appeals COFC and US Court of Appeals for the Federal Circuit

Suspension and debarment lawyers

Termination of contract for default and convenience

Teaming agreements, Joint Ventures and SBA Mentor Protégé Programs

SDVOSB, HUBZone and SBA 8(a) programs

Government contracts consulting services
Bid protests, Litigation and Appeals
 We frequently appear before the Government Accountability Office (GAO), Court of Federal Claims, Government Contract Appeals to the US Federal Circuit Court of Appeals. Besides government contract bid protest litigation and intervenor lawyers, we litigate matters related to termination of contracts for default and convenience; appeals of federal contracting claims to the Boards of Contract Appeals and other Contract Disputes Act matters.
Alaska Federal Government Contract Claims, Disputes & Appeal Lawyers
Contract Disputes Act compliance, REA, and Appeals: When government contractors find themselves in a tough position when the contracting officer denies a claim or the government fails to compensate for scope of work changes, issue change orders or pay for equitable adjustments, Watson & Associates' government contractor lawyers can help. We minimize the contractual liabilities of government contractors and the indicators for liability under the FAR.
For  Alaska clients, Watson's government contract law lawyers litigate Contract Disputes Act claims (CDA) cases before the various Boards of Contract Appeals and the U.S. Court of Federal claims. At both our Colorado and Washington DC office, the law firm has extensive experience in preparing contract claims and REAs. We also help our clients to negotiate complex contract claims arising from breach of contract, differing site conditions, latent construction latent defect claims. Read more..
Federal Government Contracts Legislation, Government Regulation, and Policy
Procurement Regulatory Practices – New Law, Federal Register & Comments, and Regulatory Guidance: As federal government contract attorneys, we frequently help small businesses and large DOD contractors to navigate through the complex FAR regulations and take proactive action when new government contracting regulations develop in the Federal Register. We help clients to prepare comments and viable questions when proposed legislation and federal policy can impact their business' future.
Government contracts for small businesses. Our federal government contract attorneys frequently help companies to navigate through the legal issues related to SBA 8a certification; HUBZone Program; SDVOSB government contract law; teaming agreements, joint ventures and SBA mentor protégé contract disputes. When small businesses are awarded federal contracts, our bid protest attorneys represent and intervene in SBA small business size protest and size appeals to SBA OHA.
White Collar Criminal defense attorneys for government contractors in Alaska
 When small businesses and large defense contractors receive target letters or have been indicted for conspiracy to commit fraud against the government, false claims against the federal government or some other criminal action, our government contractor defense lawyers can help. 
Watson & Associates' Alaska white collar crime lawyers specialize in defending government contractors and business owners from federal charges related to procurement fraud, conspiracy charges, kickbacks, bribery, false statements under the Federal False Claims Act, small business program fraud and other types of white collar crimes. Our experienced fraud attorneys have a deep understanding of the intricate government contract laws regarding white collar criminal offenses. With their knowledge and expertise, the law firm can help to minimize or avoid the consequences of a possible criminal conviction.
Our Alaska white collar crime law firm is experienced in government contract regulations, and is equipped to provide legal advice on matters related to federal charges or investigations. We also provide guidance on how best to protect your rights during an investigation or court proceedings.
Alaska government contract consulting: Our clients want to increase their bottom line when there are government contracts awarded. Our Federal government contracting consultants help in a variety of areas to include responding to cure notices and show cause letters, ITARs, contract claims, marketing to the federal government and FAR statutory compliance. Visit our practice areas.
Alaska Federal Criminal Defense Attorney for Government Contractors
Oftentimes, the Department of Justice or OIG investigates small businesses and large defense contractors for procurement fraud or violations of SBA regulations. Watson's government contractor criminal defense lawyers represent federal contractors and serve with local criminals to defend against allegations of False Claims Act violations, Buy American Act (BAA) violations, conspiracy to commit wire fraud and various civil and federal criminal charges.
Our Alaska federal criminal defense attorneys provide trusted legal guidance for government contractors facing a wide range of federal charges. From government contracts to procurement fraud, our defense lawyers are experienced in navigating complex legal matters and advocating on behalf of small businesses and large defense contractors who face the problem of hiring local counsel that is not experienced with federal contract laws. In addition to providing sound counsel during the court process, they also act as a resource for those unfamiliar with the complexities of federal law. With our expertise and knowledge, we ensure that clients receive a fair outcome in the United States court system. Furthermore, we can assist in mitigating sentencing options or negotiating plea agreements when applicable.
No matter what type of federal government contract fraud charge you are facing, our Alaska federal criminal defense attorneys can develop a defense team that can help protect your rights and interests at every stage of the legal process. From pre-trial proceedings to appeals, we will work diligently to present a strong defense and secure the best possible outcome. With their knowledge of federal procurement regulations and laws, we can also help individuals and employees comply with any restrictions imposed at sentencing or plea agreements. By hiring an experienced Alaska federal criminal defense team, CEOs and business owners facing federal charges can be assured that their rights and interests will be zealously defended.
If you are looking for an experienced Alaska federal criminal defense attorney, it is important to understand the process before making a selection. Be sure to research potential attorneys thoroughly. Look for one with experience in handling complex federal cases and who is well-versed
Watson & Associates' government contractor fraud defense lawyers work with local criminal defense attorneys to increase our clients' chances of prevailing.
Alaska Government Contractor White Collar Crime Lawyers
When federal government contractors in Alaska are investigated and charged in a criminal case alleging procurement fraud, conspiracy, False Claims Act or some other fraudulent crime, our white collar crime lawyers immediately prepare a sound legal defense team. We push back against federal prosecutors and handle a case from the investigation through trial.
Alaska Federal Government Contract Attorneys Helping Small Businesses and Large Contractors
As federal procurement law lawyers, with law offices in Washington DC and Colorado, the law firm can represent government contractors in all areas of Alaska including Anchorage, Juneau, Fairbanks,  Badger, Knik-Fairview,  College, Tanaina, Lakes, Sitka, Wasilla, Ketchikan, Kalifornsky, Kenai, Meadow Lakes, Bethel, Kodiak, Palmer,  Steele Creek, Sterling, Chena Ridge, Gateway, Homer, Fishhook, Nikiski and more. We represent contractors in a variety of situations including bid protests, False Claims, Contract Disputes Act claims, contractor criminal fraud defense, litigation and appeals.
Call Our Government Contract Law Firm Today 
Whether you are in Anchorage, Fairbanks or any other city in Alaska,  get immediate help. Call our federal government contracts lawyers toll-free at 1-866-601-5518 for a FREE Initial Consultation or contact us online.