Government Contract Compliance Services
DFARS Consulting & Federal Acquisition Regulation FAR Compliance Consulting Services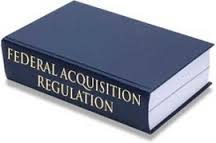 Government Contract Compliance Services. Our Attorneys and Government Compliance Consultants Help Clients  to Save Thousands in Unnecessary Litigation and Avoid the Most Costly Mistakes in Federal Contracting
Government contracting compliance can be a nightmare for new contractors and season companies doing business with the federal government. The regulations are constantly changing and the court decisions are also evolving into a new way of doing business with the government. In addition, lack of government contracts compliance not only leads to termination for default and suspensions & debarments, but the Department of Justice (DOJ) and Office of Inspector General have increased their oversight of government procurement fraud and criminal activity.
With law offices in Washington DC and Colorado, government contract compliance attorneys at Watson & Associates, LLC frequently advise contractors of all sizes about risks for non-compliance, developing internal policies and controls and proactive measures to avoid civil penalties and criminal liability.  When contractors are new to federal government contracting, our compliance lawyers help to develop ethics policies, internal investigations, and contract management programs.
When companies are facing white-collar criminal investigations and procurement fraud litigation, our government contracting compliance attorneys also serve as legal counsel and provide legal support.
Whistleblower, Qui Tam and False Claims Act: Government contractors often get exposed to noncompliance woes when a whistleblower files a Qui Tam Action on behalf of the government. As federal contracting compliance attorneys, we help to conduct internal investigations and respond to DOJ and OIG investigations for alleged False Claims Act violations.
When companies face Buy American Act compliance challenges, our government compliance lawyers help clients to assess internal compliance when facing investigations and criminal liability.
An example of where government contractor compliance services can be essential to your company's future and the bottom line is the SBA's new rules regarding small businesses and affiliation.  
Government Contract Compliance – FAR Compliance and DFARS Consulting
Having an effective contract management process that is in tune with these new developments can be an effective way to make that your company does not fall prey to the government's DCMA audits or internal investigations by the IG.  If you are a small business contractor, or large DOD defense contractor, the FAR and DFARS consulting services at Watson & Associates, LLC can provide insight on how you can align your current internal procurement policies and with the sweeping changes with FAR requirements for government contractors.
Government Contract Compliance Services and Management Consulting
When utilizing our government relations services, our goal is to help defense contractors to better understand government procurement contracts, Federal Acquisition Regulation mandates and to avoid cure notices or show cause letters.
We find that our government contract compliance services better serve prime defense contractors, small businesses and subcontractors performing government construction projects as well as service contracts.
As Government compliance consultants, we help you with:
Taking proactive measures: At Watson, our government contracts compliance consultants frequently provide counseling advice to your company's contractor administrator on best practices about proper documentation, how to avoid costly mistakes when dealing with COR and end-users, and regulatory contracts compliance with cure notices or show cause letters.
DFARS Compliance Consulting Services
DFARS is short for Defense Federal Acquisition Regulation Supplement. This regulation governs restrictions in how the government procures goods and services Companies performing government contracts must follow procurement regulations. Failure to comply with DFARS can lead to terminations for default or suspension and debarment.  Companies not complying with the regulations can also face criminal and civil penalties. This is an area where our DFARS compliance lawyers and consultants can help.
F

AR Compliance Consulting Services
Help with new SBA small business regulations: With the new SBA regulations on joint ventures, mentor-protege compliance requirements and limitations on subcontracting rules, government contractors will face much confusion about how the new rules on government contract small business requirements for contractors impact them. See what our clients have to say.
Government Contractor Compliance Services and Help With Training for Contractors' Ethics Programs
 Given the increase in government investigations, our federal government contract management consulting team and attorneys provide procurement consulting services to small and large businesses about federal rules of acquisition.
Our goal is to minimize the impact of possible terminations and debarment actions and focus more on how to be FAR compliant. When companies are facing procurement fraud allegations, our legal team helps to make sure that contractors have the best solutions in place that can minimize the adverse impact of investigations.
Contact Our Government Contract Compliance Attorneys and FAR Compliance Consultants 
Call us to find out how our government contract compliance services can benefit your company. Call 1.866.601.5518.