Government Relations Services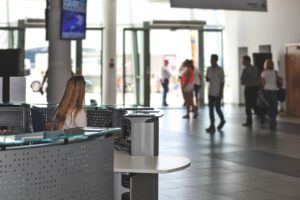 At Watson & Associates, LLC, we frequently help small businesses and large federal government contractors with a wide variety of federal procurement issues and government relations services. Doing business with the federal government requires a different mindset than in the commercial sector. Understanding the unique set of rules associated with federal procurement will get the immediate respect from contracting agencies. At Watson & Associates, LLC our government contracting and procurement officials help small businesses and larger contractors to develop their government contracting division and implement the proper protocols and policies.
We help clients to stay compliant with the complex procurement regulations governed under the Federal Acquisition Regulations, SBA small business regulations that regulate the SBA 8a Program, HUBZone Program and other small business programs.
Federal Government Relations Services
As government contract attorneys we provide legal advice and litigation representation in such areas as:
As part of our government relations services, we also  provide tailored training to contractors seeking legal advice and help contract compliance and management guidance. Given our legal experience at the various courts and actually working for federal contracting agencies, we understand the problems that can arise. Therefore, we are in a unique position to help clients with the various nuances that can arise.
Our government relations consulting services reach small businesses and large government contractors in all states and overseas.
Contact us
For immediate help with federal government contracts, contact us online or call us and find out what our government lawyers and consultants can do for you.
Call for a Free Initial Consultation at 1-866-601-5518.