California Government Contracts Attorneys & False Claims Act Lawyers
Watson & Associates, LLC: Comprehensive Legal Services for Federal Government Contractors in California. We Help Avoid Costly Mistakes in Federal Government Contracts Actions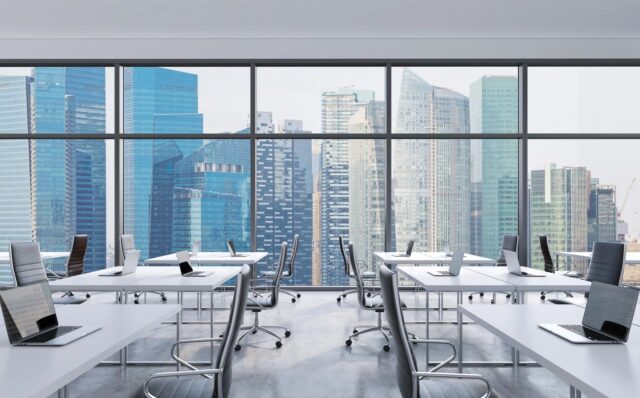 We've worked for the Federal Government and Contracting Agencies and Know How They Think. We Know Government Contracting From Hands-on Experience: When venturing into the federal procurement marketplace in California, your company holds the potential for growth and success.
However, it also faces the possibility of unfavorable agency decisions, rigorous investigations, and potential criminal charges under the False Claims Act. In such instances, expert assistance may be necessary to negotiate significant government contract claims effectively.
As California federal government contracts attorneys, we can represent clients in any state: With strategically situated offices in Washington, DC  and Denver, CO, the team of government contracting lawyers at Watson & Associates, LLC is excellently positioned to offer guidance to both small businesses and large DOD contractors in Californa, helping them navigate the intricate landscape of federal contracting.
We Represent Federal Government Contractors in California – Small Business and Large DOD Contractors
Federal procurement law is a very unique area that many state contract lawyers are no familiar with. Within the last 15 years, small businesses and large defense contractors have been investigated, indicted and convicted of government contract fraud. Part of the reason for these alarming results is that the local defense attorneys are not thoroughly experienced in the underlying requirements of SBA laws, FAR regulations, BAA and TAA compliance rules, and small business regulations. Federal prosecutors know about this deficiency and end up with more indictments and convictions. Our federal government contractor lawyers minimize the risk of civil and or criminal exposure.
Additional Government Contracting Attorney Services:
Consulting Services: Tailored consulting for government contractors on various topics, including FAR statutory compliance and federal government marketing strategies.
Federal Criminal Defense and White Collar Crimes involving federal government contracts: Protecting clients from allegations of procurement fraud and other related civil and criminal charges.
Government Contract Litigation & Appeals: Experienced representation in bid protests, contract disputes, terminations, and higher court appeals.
Federal Government Small Business Contract Assistance: Comprehensive support for small businesses in federal contracting, from SBA certifications to defense against size protests.
Government Investigations & Defense: Assisting clients facing government contract fraud investigations by federal bodies such as the DOJ and OIG, ensuring proper subpoena and civil investigative demands responses and robust defense against allegations.
Suspension and Debarment of Government Contractors: Representing businesses and government employees in suspension or debarment scenarios.
California Government Contract Fraud White Collar Crime Defense: Vigorous protection for individuals and businesses facing government contractor white collar crime allegations under the False Claims Act.
California Federal Buy American Act BAA compliance for federal contractors, manufacturers and resellers.
Trade Agreements Act TAA compliance in California

OIG and DOJ Government Contract Fraud Investigations

Responding to OIG or DOJ Civil Investigative Demands (CIDs) and Subpoenas
Best Criminal Defense Attorneys for Federal Contractors California
We treat every issue in your case as if it were before a judge or jury. Our law firm specializes in providing comprehensive legal services to federal contractors, ensuring strict adherence to legal compliance. Our highly experienced federal criminal defense attorneys are dedicated exclusively to serving federal contractors facing contract fraud charges, investigated for FAR compliance matters. With decades of expertise in this specialized field, our adept team will guide you through the complex FAR regulations and SBA small business statutes, protecting your legal rights.
We possess in-depth knowledge of federal procurement laws , enabling us to handle allegations of procurement fraud or False Claims Act civil or criminal charges that may arise in relation to your contracting work. Our proactive approach aims to safeguard your reputation, rights, and freedom as we fight resolutely on your behalf. We understand the stress and anxiety of facing government contractor fraud charges, and our personalized and aggressive defense counsel addresses every aspect of your case.
Contact us today at 1.866.601.5518 to learn more about how we can help you with your government contract fraud criminal defense needs for federal contractors.
California Buy American Act TAA Compliance Lawyers
Understanding the intricacies of the Federal Buy American Act can be daunting. Our CA government contracting attorneys specialize in ensuring California-based federal contractors remain compliant with these regulations, safeguarding their businesses from potential pitfalls. We help with OIG or DOJ TAA compliance investigations, criminal subpoenas and civil investigative demands CID. Read more….
CA Federal Trade Agreements Act (TAA) Compliance Attorneys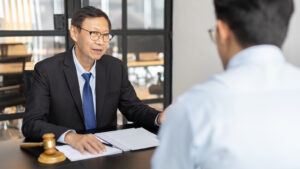 Trade agreements can be complex and require a deep understanding to navigate. At Watson & Associates, LLC, our experts offer detailed guidance on the TAA compliance, ensuring federal California government contractors meet all necessary Trade Agreements Act requirements and maintain their competitive edge. Read more..
California Federal Government Contractor Fraud Defense Lawyers
Allegations of fraud can seriously jeopardize a company's reputation and financial status. Our dedicated team robustly defends CEOs, entities, and government contractors against claims of procurement fraud and other related allegations.
The team we will assign is highly experienced in helping businesses and organizations fight false claims, waste, abuse, and fraud involving government contracts. Our team deeply understands the laws and regulations governing government contractor activities, including the False Claims Act, Anti-Kickback Statute, Procurement Integrity Act, Truth in Negotiations Act, and more.
We are dedicated to providing the utmost quality legal advice and representation for disputes and allegations concerning government contractors. With our profound understanding of the complex nature of government contracts, we will assist you in mitigating risks, protecting your interests from potential losses or penalties, and achieving a favorable resolution. Whether you are confronted with accusations of contract breach or overcharging, you can rely on our MD Government Contractor Fraud Lawyers to deliver expert legal counsel and exceptional representation. Contact us today to discuss your case.
 California False Claims Act Lawyers and
Federal
Contractor Defense Lawyers
If you are a federal contractor in California, our law firm can aggressively represent you: The False Claims Act (FCA) protects the federal government from improper and deceitful behavior by contractors, individuals, and entities engaged in business with it. At Watson & Associates, LLC, our highly experienced civil and contract criminal False Claims Act defense attorneys offer comprehensive counseling on FCA defense matters. We are committed to leveraging our expertise and resources to support federal contractors in California to navigate the complex FCA landscape effectively.
When the DOJ, OIG, or feds come knocking on your door, you need a defense attorney on your team who understands federal government contracts. Without that experience, contractors increasingly find themselves indicted, charged and convicted of conspiracy, false claims against the government and sometimes, major fraud against the United States.
It is vital for protecting both your personal and business's future prosperity. We dedicate sufficient time to investigate all potential strategies thoroughly, offering comprehensive counsel to mitigate liability risks associated with government investigations, civil actions, criminal prosecutions, and other potential ramifications. Our team of esteemed False Claims Act lawyers possesses extensive expertise in the complexities of FCA defense.
California Federal Health Care Fraud Lawyer
Federal Health care fraud is a serious criminal offense that carries heavy penalties. If you face charges of health care fraud or are under investigation for a suspected violation, contact our California Federal Health Care Fraud Lawyers immediately to discuss your options and safeguard your rights and best interests. Our team can help handle criminal cases involving procurement law violations, kickback Statutes, and the Procurement Integrity Act. If you seek an aggressive team of health care fraud defense lawyers, call us immediately at 1.866.601.5518.
Top Federal Government Contracts Attorneys in California
With law offices in the heart of California and the beautiful state of Colorado, our firm specializes in federal government contract law and formidable criminal defense for cases of government contractor fraud. We are passionate about providing top-notch representation for government contractors in white-collar defense and contractor fraud cases across various vibrant CA metro areas. Don't hesitate to contact our exceptional federal government contract attorneys today for an initial consultation, absolutely free of charge, at 1-866-601-5518 or reach out to us online. Immediate assistance is just a phone call away and we're here to help you confidently navigate the legal landscape.
Other Key Legal Services: 

Why Choose Watson & Associates LLC?
Nationwide Representation: With strategic offices in Washington, DC and Colorado, our firm provides comprehensive representation to clients across diverse regions.
We have worked for the federal government: With a track record of over three decades in the federal procurement sector, our firm demonstrates unparalleled knowledge and expertise.
Personalized Approach: We develop strategies based on your unique set of facts. We offer a complimentary initial consultation and prioritize prompt, client-centric responses. Our unwavering commitment to understanding your unique requirements offers a distinctive advantage.
Contact Us
 For immediate assistance or to learn more about how we can support your legal needs, call us toll-free at 1-866-601-5518 or contact us online.