Virginia Government Contract Attorneys & VA False Claims Act Lawyers
Watson & Associates, LLC Federal Practice Group: Comprehensive Civil and Criminal Defense Lawyers for Federal Government Contractors in Virginia. We Help Avoid Costly Mistakes in Government Contracting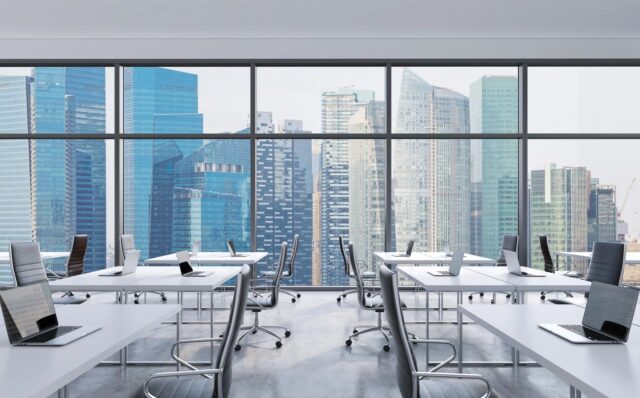 When entering into the federal procurement marketplace, your company can thrive. However, you can succumb to adverse agency decisions, gruesome False Claims Act investigations, and contractor fraud criminal charges. Sometimes, you need help negotiating large-dollar government contract claims.
U.S. federal government contract lawyer Virginia: With offices located in Washington DC areas and in Denver, CO, Watson & Associates, LLC government contract lawyers are geographically positioned to help small businesses and large DOD contractors navigate the complex issues in federal contracting 
Virginia Government Contracting Attorney Services:
Consulting Services: Tailored consulting for government contractors on various topics, including FAR statutory compliance and federal government marketing strategies.
Contractor Fraud Criminal Defense: Protecting clients from allegations of procurement fraud, False Claims Act, and other related civil and criminal charges.
Litigation & Appeals: Experienced representation in bid protests, contract disputes, terminations, and higher court appeals.
Small Business Assistance: Comprehensive support for small businesses in federal contracting, from SBA fraud certifications to defense against size protests.
Government Investigations & Criminal Defense: Assisting clients facing investigations by federal bodies, ensuring proper responses and robust defense against allegations.
Virginia Suspension and Debarment: Representing businesses and government employees in suspension or debarment scenarios.
Federal Practice Group for Virginia White Collar Crime Defense: Vigorous protection for individuals and businesses facing government contractor white collar crime allegations.
Trade Agreements Act (TAA Compliance) and investigations.
Buy American Act ( BAA) Compliance and investigations.
DOJ and OIG investigations for government contract fraud.

Civil Investigative Demands CID and Subpoenas
OIG & DOJ Investigations – Virginian Government Contractor Criminal Defense Lawyers
At Watson & Associates, LLC our team acknowledges the utmost importance for federal contractors to adhere strictly to specific regulations such as Trade Agreements Act and Buy American Act compliance. In addition, our experience working for federal agencies puts us in a better position to advocate for small businesses and large defense contractors facing OIG and DOJ investigations.
As government contractor fraud lawyers and federal criminal defense attorneys, we actually understand the underlying allegations that federal prosecutors initiate in their cases. Whether the issue is small business fraud under SBA and FAR regulations, GSA and Trade Agreements Act non-compliance, or conspiracy charges resulting from bid rigging or false invoices, our Virginia government contractor criminal defense lawyers will aggressively defend your rights.
With law offices in the Washington DC, metro areas, the Watson & Associates law firm possesses a deep understanding of federal contracting laws, allowing us to offer comprehensive legal services for any procurement fraud or criminal charges that may arise in relation to your government contracting work.
OIG and DOJ government contract fraud and False Claims Act investigations: Our proactive approach aims to safeguard your reputation, legal rights, and freedom as we resolutely fight on your behalf when federal prosecutors launch an investigation. We comprehend the considerable stress and anxiety of facing government contractor fraud criminal charges. We strive to provide you with personalized and empathetic counsel that comprehensively addresses every facet of your case.
Contact our Federal Practice Group today at 1.866.601.5518 to learn more about how we can help you with all of your government contract fraud criminal defense needs for federal contractors.
Virginia Buy American Act TAA Compliance Lawyers
Understanding the intricacies of the Federal Buy American Act can be daunting. Our VA government contracting Buy American Act compliance attorneys focus in ensuring that Virginia-based federal contractors remain BAA compliant with these regulations. We safeguard construction prime contractors, subcontractors and manufacturers while safeguarding their businesses from potential pitfalls. We help with TAA compliance investigations, criminal subpoenas, and civil investigative demands CID. Read more….
Virginia Trade Agreements Act TAA Compliance Attorneys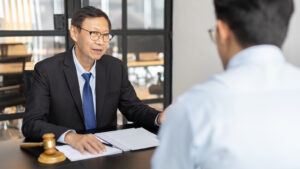 Trade agreements can be complex and require a deep understanding to navigate. At Watson & Associates, LLC, our experts offer detailed guidance on the TAA requirements and assess whether companies are TAA compliant. We help companies to respond to DOJ and OIG civil investigative demands and subpoenas.
We aim to ensure that Virginia federal contractors meet all necessary requirements and maintain their competitive edge. Our VA Trade Agreements Act compliance attorneys are ready to help.  Read more..
Virginia Government Contracts Fraud Lawyers (Defense Attorneys)
Allegations of fraud can seriously jeopardize a company's reputation and financial status. Our dedicated team robustly defends CEOs, entities, and government contractors against claims of procurement fraud and other related allegations.
The team that we will assign is highly experienced in helping businesses and organizations fight false claims, waste, abuse, and fraud involving government contracts. Our team has a deep understanding of the relevant laws and regulations that govern government contractor activities, including the False Claims Act, Anti-Kickback Statute, Procurement Integrity Act, Truth in Negotiations Act, and more.
We are dedicated to providing you with the best legal advice and representation for any government contractor disputes or allegations. With our understanding of the complex nature of government contracts, we can guide you in minimizing risks, protecting your interests from potential losses or penalties, and reaching a favorable resolution.
Whether you've been accused of a breach of contract or have been overcharged, you can rely on our Virginia Government Contracts Fraud Lawyers to provide sound legal advice and high-quality representation. Contact us today to discuss your case.
Top Federal Government Contract Attorneys Virginia 
With law offices located in Washington DC, and Colorado, our law firm specializes in federal government contract law and criminal defense for government contractor fraud. We offer representation for government contractors in white-collar defense and contractor fraud cases across various areas of Virginia, including Fairfax, Virginia Beach, Norfolk, Chesapeake, Arlington, Richmond, Alexandria, Hampton, Roanoke, Portsmouth, Suffolk, Lynchburg, Centreville, Dale City, Reston, Harrisburg, and more.
Reach out to our federal government contractor defense attorneys today for a FREE Initial Consultation at 1-866-601-5518 or contact us online. Immediate help is just a call away.
Our Focused Key Services:
Consulting Services: Our seasoned attorneys provide reliable consulting services tailored to the unique needs of government contractors. Whether you're looking to understand FAR statutory compliance or marketing to the federal government, we have you covered.
Criminal Defense: Facing allegations of procurement fraud or other civil and criminal allegations? Our dedicated team defends CEOs, entities, and government contractors against such charges, ensuring that their reputations and businesses remain protected.
Government Contracts Litigation & Appeals: Our firm has extensive experience with bid protests, government contract disputes, termination of contracts, and appeals to higher courts, such as the Court of Federal Claims and the US Federal Circuit Court of Appeals.
Government Small Business Contract Assistance: From navigating the SBA 8a certification to defending against size protests and appeals, our Federal Practice Group supports small businesses in their ventures into federal contracting.
Government Investigations & Defense: Whether facing investigations by the DOJ, OIG, or other federal bodies, our team helps clients respond adequately and defends against any allegations of contractor fraud or other criminal charges.
Suspension and Debarment Lawyers Virginia: We offer representation and assistance for businesses or government employees facing suspension or debarment actions, ensuring your rights are safeguarded.
White Collar Crime Defense Lawyers: Our experienced attorneys work to protect the rights of individuals and businesses undergoing white collar crime investigations or charges.
Federal Contractor Criminal Defense & White Collar Crime Lawyers Virginia
Over three decades of government experience: As a federal government contractor in Virginia, facing a federal investigation, or defending charges for white collar crimes can impact your personal life and severely impact your business's future. The OIG and DOJ aggressively pursue small businesses and large defense contractors for a variety of civil and criminal offenses such as False Claims Act violations resulting from BAA or TAA non-compliance, SBA small business fraud (HUBZone, SDOVSB, SBA 8(a) programs), bid rigging, Procurement Integrity Act allegations and more.
Watson & Associates, LLC's federal contracts attorneys represent clients with the immediate goal of getting cases dismissed or getting the best possible result. Our white collar criminal defense attorneys help contractors in Virginia and throughout the United States to minimize the chance of receiving jail time in a government contractor fraud case. We offer over 30 plus years of combined experience in federal procurement and government contracts litigation. 
Virginia Health Care Fraud Federal Lawyers
Health care fraud is a serious matter. It's a serious federal criminal offense that comes with heavy penalties. If you are facing charges or being investigated by the FBI, OIG or DOJ, don't waste a second – get in touch with our federal Virginia Health Care Fraud Lawyers immediately. We'll be your strongest advocates, fighting to protect your legal and constitutional rights and best interests.
Our dynamic team specializes in handling criminal cases involving violations of procurement laws, improper medical billing, offering unnecessary medical treatment, kickback Statutes, and the Procurement Integrity Act. When you need a team that doesn't back down, our VA health care fraud defense lawyers stand by to help.  Call us immediately at 1.866.601.5518.
Being accused of defrauding the federal government is a serious matter. If you face false claim charges, we at The Leiser Law Firm can fight aggressively to protect your rights. Since 2000, our legal team has worked tirelessly to defend clients in and around McLean, VA. In addition to an in-depth understanding of the False Claims Act, our lawyers have substantial litigation experience.
Virginia Federal False Claims Act Lawyers (Defense)
Aggressive False Claims Act Defense Lawyers:  Federal False Claims Act enforcement can be a nightmare for government contractors in Virginia. Companies can be exposed to hundreds of thousands or even millions in civil and or criminal cases.   Whistleblowers and the U.S. Department of Justice (DOJ) pursue the legal tool to either criminalize or monetize the initial allegations. This can include Trade Agreements Act (TAA) compliance, Buy American Act (BAA) compliance, submitting false invoices or even violating the SBA small business program rules (HUBZone, SDVOSB, Or SBA 8(a) BD )limitations in subcontracting rules.
The VA False Claims Act lawyers at Watson & Associates aggressively represent small and large businesses under investigation, indicted and facing a criminal trial. We understand the underlying government contracting issues where local criminal defense attorneys may not.  We also respond to OIG or DOJ Investigative Demands (CIDs) when required. If you seek effective government contractor white-collar defense attorneys for immediate representation, call us at  1.866.601.5518. Speak to Lead Counsel Theodore Watson.
What is the False Claims Act (Qui Tam action)?
The False Claims Act (FCA) imposes liability on parties who defraud the government. Companies who submit false or fraudulent claims for payment face severe penalties. The qui tam provision under the act allows non-government-related individuals to file an action against an employer on behalf of themselves and the government. In fact, whistleblowers can expect to receive anywhere from 15 percent to 25 percent of the damages recovered under the Act.
Why do Clients Choose Us?
Nationwide Representation: Based in Washington DC and Colorado, our firm represents clients across various regions, from Fairfax and Virginia Beach to Norfolk and beyond.
Unmatched Experience: With over three decades in the federal procurement sector, our knowledge and expertise remain unparalleled.
Aggressive Defense and Personalized Approach: We provide a free initial consultation and ensure prompt responses for all our clients. Our commitment to understanding your specific needs sets us apart.
Contact Us
U.S. Federal government contract law firm Virginia for immediate assistance. To learn more about how we can support your legal needs, call us toll-free.  Call 1.866.601.5518. Speak to High Profile Attorney Theodore P. Watson, Esq.