SBA Size Standards & Small Business Size Protest Lawyers
Helping Companies Nationwide to Avoid Costly Legal Mistakes in All STATES. 
SBA Small Business Size Standard Protests   Small Business Size Protest Determinations    
SBA OHA Size Appeals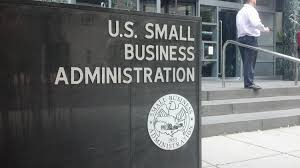 Watson & Associates, LLC has litigated numerous small business size protests at the Small Business Administration (SBA) level and appeals before the SBA Office of Hearings and Appeals (SBA OHA).  SBA has issued its new rules about small business determination protests and affiliation.
Our team of government contract and SBA small business size standards attorneys ensure that small businesses can reduce liabilities while safeguarding their revenues from awarded government contracts. The law firm uses over 30 years of combined experience to protect your federal projects and reputation while safeguarding your bottom line.
When litigating SBA size protests and OHA appeals, our legal team includes seasoned professionals who consistently work within the courts and understand how to craft sound legal arguments regarding affiliation and size standard violations. We have earned a reputation for gaining favorable results for small through vigorous legal representation.
SBA Small Business Size Protest Attorney Services
Litigating SBA size bid protest disputes involve a myriad of legal theories.With law offices in Washington DC and in Denver, Colorado, Watson & Associates' SBA size standards attorneys can help you with the following:
Affiliation and Ostensible Subcontractor Rule violations

Family owned business relationships

Newly formed organizations

Primary and vital contract performance

Economic dependency

Totality of the circumstances 

Identity of interest

Improper SBA size determinations

SBA OHA appeals
Other areas that we can help you with include:
Providing help in responding to SBA size bid protest inquiries;

Preparing the size protest documents with legal sufficiency;

Preserving rights at the SBA level for potential appeal (you cannot bring up new issues on appeal to OHA).

Representing clients in size appeal cases to SBA OHA.
To speak with an attorney, call 1-866-601-5518 for a FREE INITIAL CONSULTATION.
Prompt turnaround
Candid and honest opinions to CEOs

Over 30 years experience in federal procurement

Free initial consultation.
Help With Various SBA Small Business Size Standard Legal Theories
 The law firm also represents small businesses in SBA size protest litigation under totality of the circumstances, SBA size protests based on common management, newly organized concern rule, Ostensible Subcontractor Rule and Affiliation , meeting the small business definition by showing sub contractors performing primary and vital contract requirements; and identity of interest size appeal cases; size appeal protest cases based on mentor protégé affiliation; and defeating SBA bid protest litigation  when rebutting legal presumptions by showing clear lines of fracture.
Government Contracts and Small Business Experience
With more than 30 years experience in federal government contracts law and SBA small business programs, the government contract law attorneys at  Watson & Associates, LLC offer aggressive legal representation to small businesses across the United States.  Not only do our SBA bid protest lawyers litigate at the SBA and OHA, the law firm also frequently appeals before the US Court of Federal Claims, ASBCA, CBCA, and the US Court of Appeals for the Federal Circuit. 
Sample Cases of Size Protests, Small Business Determination & Appeals to SBA Office of Hearing and Appeals
OHA Size Appeal. Represented intervenor and awardee against appellant. Appellant challenged SBA  Size Determination alleging that awardee was not a small business and affiliated with other business entities. (Docket No. SIZ-5839). June 29, 2017.
Small Business Size Standard Determination.Final decision date by the U.S. Small Business Administration's (SBA) Office of Hearing and Appeals, denying the Appeal and affirming the SBA's Size Determination issued on February 19, 2016 (referenced next) (Docket No. SIZ-5737). May 9, 2016.
Small Business Determination. Final Size Determination date by the SBA, affirming the size status of the Awardee on a small business set aside issued by the U.S. Department of Homeland Security (Customs and Border Protection), for a $30,218,845.00, Contract for Mobile Video Surveillance Systems (Size Determination No. 2-2015-126).  February 19, 2016.
Size Determination. Final Size Determination date by the SBA, finding that the Awardee of a small business set aside was too large for the $39,563,270.00, Contract issued by the U.S. Department of Labor for the Operation of a Job Corps Center.  Prior to this finding, our firm challenged the size status with the SBA, which initially found the Awardee other than small under one affiliation analysis. The Awardee appealed to OHA and OHA remanded the case to the SBA to review the other affiliation challenges raised.  The second review led to this September 9, 2016, finding of affiliation.  September 9, 2016.
Small Business Size Standard Determination. Final Size Determination date by the SBA, affirming the size status of the Awardee on a small business set aside issued by the U.S. General Services Administration (Public Building Services) for a $15,048,555.92, Contract for Operation and Maintenance Services (Size Determination No. 05-2016-005). November 25, 2015.
 SDVOSB. Final Acceptance date by the United States Department of Veteran Affairs Center for Verification and Evaluation, certifying an applicant for SDVOSB participation after an initial denial and the subsequent filing of a response (Issued without a Determination number). October 16, 2015.
Size Appeal of EnviroServices & Training Center, LLC., SBA No. SIZ-5517 (2013). The firm represented awardee, Alpha Technical Services, and defended against the appeal. Appellant argued that its emails to the Contracting Officer constituted a valid Size Protest. SBA OHA disagreed and also ruled that the appellant did not make a showing that the size determination was clearly erroneous.
Size Appeal of Magnum Opus Technologies, Inc., SBA No. SIZ-5372 (2012) (vacates Area Office decision; Area Office improperly analyzed 5 year-old violation of "3-in-2" rule not raised in size protest and without giving notice of its concern to the protested firm; violation of "3-in-2" rule (particularly by 8(a) BD mentor and protege when the joint venture in question is not even involved in the instant procurement) does not automatically mean general affiliation exists, but might necessitate further inquiry).
Landmark appeal against SBA. See Size Appeal of Argus and Black, Inc. now cited by SBA OHA. See more of our results.
What are the deadlines for filing?
For contractors, the deadline for filing is 5 business days.  Government contractors must deliver the small business size protest to the contracting officer by hand, mail, fax, or telephone. Our SBA attorneys suggest that bidders should refrain from delivering the protest by phone. There could be some disputes as to whether you have the legal requirements under size protest regulations.
If you are contemplating filing a bid protest alleging that the other side violates size standards, make sure that you have the standing to bring the lawsuit. This but one of the many costly mistakes that protestors make. An example would be if you were excluded from the competitive range at the agency level.
Intervening in SBA Size Standard Protest Cases
Whether you are intervening into an existing case or filing a small business size protest alleging affiliation or violation of the Ostensible Subcontractor Rule, the ability to prevail depends on having a clear understanding of the various size standards, SBA small business size standard and protest regulations and case law that interprets them. This is where most small businesses fail when not represented by experienced legal counsel.
See our SBA size protest FAQs.
Note: When filing an SBA bid protest, you must file within five days, not including Saturdays, Sundays and federal holidays. 
Speak to an Attorney & Get a Free Initial Consultation
Nationwide Representation
Our Government Contracts and SBA small business size protest attorneys provide legal counsel to contractors throughout the United States and overseas including Alabama, Alaska, Arizona, Arkansas, California, Colorado, Connecticut, Delaware, Florida, Georgia, Hawaii, Idaho, Illinois, Indiana, Iowa, Kansas, Kentucky, Louisiana, Maine, Maryland, Massachusetts, Michigan, Minnesota, Mississippi, Missouri, Montana, Nebraska, Nevada, New Hampshire, New Jersey, New Mexico, New York, North Carolina, North Dakota, Ohio, Oklahoma, Oregon, Pennsylvania, Rhode Island, South Carolina, South Dakota, Tennessee, Texas, Utah, Vermont, Virginia, Washington, Washington DC, West Virginia, Wisconsin, Wyoming, and Virgin Islands. Call our SBA business size protest attorneys today for immediate help.
Cities in which our CO Washington DC small business NAICS size standards and small business size protest lawyers offer legal counsel and intervene in bid protests include Anchorage, AK; Atlanta, GA; Austin, TX; Chicago, IL; Colorado Springs, CO; Houston, San Antonio,  Wichita Falls, Dallas, TX; Denver, Colorado; Indianapolis, IN; Las Vegas, NV; Los Angeles, CA; Miami, FL; Philadelphia, PA; San Antonio, TX; San Diego, CA; San Francisco, CA; San Jose, CA; Santa Clara, CA; and Tampa, FL.
Call an SBA Small Business Size Protest Attorney for Immediate Help
Call us if you need experienced legal advocates to help you avoid the costly legal landmines with SBA size standards bid protests. We aggressively litigate to make sure the SBA's small business definition and that the legal requirements are met.
Call our government small business lawyers and SBA Attorneys at 1-866-601-5518 to schedule a FREE Initial Consultation.
More Information About SBA NAICS Size Standards and NAICS Code Size Protests
Learn About The Deadliest Mistakes Made When Hiring Incumbent Personnel Under the Ostensible Subcontractor Rule.
Find out what date counts for SBA size small business standards.
Learn about SBA size protests and NAICS code litigation and the Process.
Find out about HUBZone Price Preference When Bidding. 
Learn more about our SBA HUBZone certification services
Call our NAICS Code Size protest lawyers today for help with SBA size standards protest and small business size protest litigation.