SBA Joint Venture Agreement Consultants Helping Federal Contractors Nationwide 1(866)-601-5518.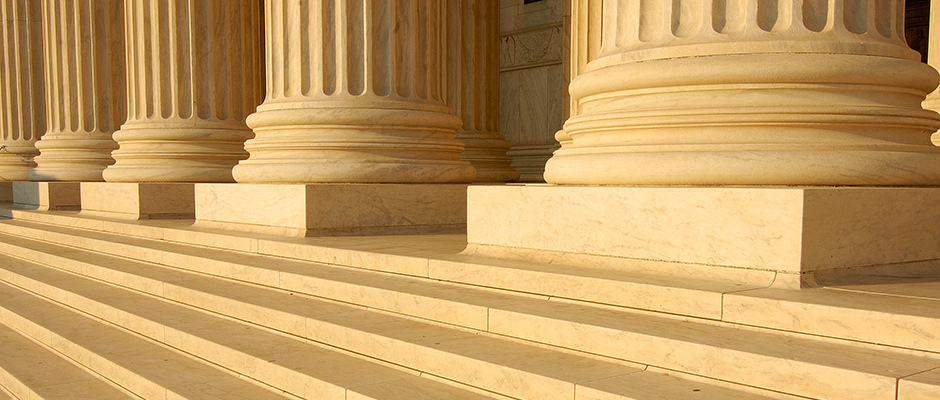 Small businesses contemplating entering into a formal joint venture agreement (JV)should be aware of the pitfalls and complex SBA joint venture regulations (13 CFR 124.513).
Companies often find that the contents of their JV agreements do not meet the statutory requirements. As a result, they become subject to legal scrutiny and end up losing contract awards.
When bidding on, or after receipt of a government contract award, the last thing a company needs is to defend against an affiliation or Ostensible Subcontractor Rule bid protest challenge. 
Avoid pitfalls of forming a joint venture relationship

Understand how the new SBA regulations can impact joint venture contracts
With law offices in Washington, D.C. and Colorado, the federal joint venture agreement consultants and government contract lawyers at Watson & Associates, LLC frequently provide drafting and review services to small businesses and potential JV partners. Our goal is to make sure that participants not only meet the statutory requirements but also to understand their respective roles in the joint venture relationship.
Since the SBA has proposed new joint venture regulations, contractors should be particularly aware of the regulation changes. Our focuses on resolving JV agreement disputes for small businesses and providing appellate legal support throughout the United States.
What We Do?
 At Watson & Associates, LLC, our government contract lawyers frequently help small businesses at the beginning stages to understand the pros and cons of forming joint venture relationships.  Clients utilize our expertise at the beginning of the bidding process to assess the details o the joint venture relationship and provide guidance. Before the SBA issued its new JV rules, all small businesses entering a JV agreement relationship would be automatically affiliated. Now there still details that contractors should assess.
At Watson, our small business attorneys help to:
Assess the risks of entering into a JV agreement relationship;

Analyze the new rules to substantive adjustments to the company structure;

Interpret the SBA's joint venture regulation and provide sound legal direction.

Litigate JV disputes and allegations of affiliation.

Appeal adverse SBA decisions
For immediate help, call our procurement attorneys at 1-866-601-5518.  FREE INITIAL CONSULTATION.
SBA Joint Venture Contract Experience
With over 30 years of  federal government contracting experience, our joint venture contract attorneys understand the complex regulations.  Members of our team have the privilege of having worked for federal contracting agencies. Our JV lawyers have litigated complex issues involving joint venture contract disputes before the SBA and Office of Hearings and Appeals. Whether you are part of the SBA 8(a) Program, in a Mentor-protege relationship, or an SDVOSB seeking to enter into a JV agreement, Watson's  government contract lawyers can help.
Joint Venture Definition & Meaning 13 CFR 124. 513?
Under SBA 8(a) regulations, and 13 CFR 124. 513 joint venture definition and approved8(a) Program participant can enter into a Joint Venture agreement  with one or more small businesses.  When summarizing what is a joint venture agreement  for purposes of federal government contracting, if the managing small business brings very little to the table, the SBA may not approve the JV agreement.
Even if you are a non-8(a) company, you still must follow SBA joint venture contract requirements in 13 CFR 124.513 (c).

Court decisions find that contractors still violate SBA joint venture contract regulations.
Formal and Informal Joint Venture Contract Entities
The new SBA joint venture rules merely identify the consequences of forming an informal joint venture and should assist firms in determining what type of joint venture meets the parties' needs in each case. The SBA  suggested that if the joint venture partners do not want to be faced with the consequences of  a business partnership, then it may want to form as a limited liability company. The SBA also stressed that regardless of the business entity formation, the parties should execute a  joint venture contract.
Joint Venture Certification and JV Work Performance
The new SBA joint venture agreement rules mandate that partners involved in SDVOSB, HUBZone, WOSB, or small business set-aside procurements certify to the contracting officer that while performing the contract, they will comply with the joint venture regulations and also in compliance with the joint venture contract. The JV partners would also have to report to the contracting officer how they are meeting the regulatory requirements.
The SBA expressed its concern that companies entering into a joint venture agreement under SBA regulations  must benefit the small business. The  focus is to prevent other government contractors from fraudulently benefiting from the small business programs.  Government remedies for dealing with criminal or civil fraud can be suspension and debarment or stiff fines.
Basic Joint Venture Agreement Rules 13 CFR 124.513
SBA Joint Venture Affiliation: Under the new SBA rules, small businesses subcontracting through a JV agreement can still be affiliated unless they meet one of the exceptions to affiliation.
Understand the rules before forming a business partnership under SBA rules: Our small business lawyers  help clients to understand the various nuances of mentor protégé and joint venture agreement rules. 
Appealing SBA Rejection of Your Joint Venture Contract: Sometimes you may find that the SBA rejects your JV agreement. However, OHA does not have jurisdiction over the SBA's rejection of the agreement until the contracting agency has identified the offeror as the "apparent successful offeror." 13 CFR 121.1004(e).
Our JV agreement lawyers can help you to assess the specific facts so that you do not spend unnecessary legal fees in a useless appeal.
The SBA has issued new rules regarding joint venture relationships and limitation on subcontracting. View here.
Additional Joint Venture Agreement Information
Avoid Costly SDVOSB Joint Venture Mistakes 13 CFR 125
Joint Venture Contractual Agreement and SBA Approval
SBA Joint Ventures Advantages and Disadvantages
Difference Between Teaming Agreement and Joint Venture Agreement
Call Our Federal SBA Joint Venture Agreement Lawyers
If you are a small business seeking to draft a contractual SBA joint venture agreement to meet SBA rules under 13 CFR 124 and federal contract teaming agreement laws, call our government contract lawyers at 1-866-601-5518 for a free initial consultation.