Government Attorneys Helping Federal Contractors Nationwide to Stay Legally Compliant. Call 1-866-601-5518 for a Free Initial Consultation.
Small business government contractors often seek to use joint ventures to get larger federal projects. However, the are legal pitfalls to watch out for when using both SBA joint venture agreements under the 8(a) Program and non- 8(a) program.
There are several court decisions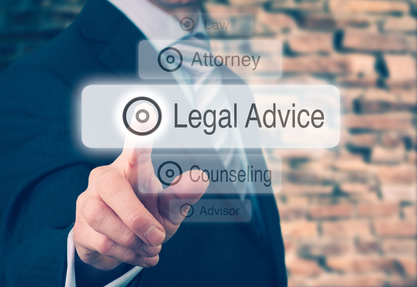 that still find that contractors still violate SBA regulations. 13 CFR 121 and 13 CFR 124 sets the stage for basic compliance. However, bidders find out later that a competitor sometimes challenges the relationship.
With law offices in Washington, D.C. and Colorado, the joint venture  consultants and JV agreement lawyers at Watson & Associates, LLC frequently provide concise and structured legal advice to clients throughout the United States when drafting and entering into prime and subcontractor relationships. Our goal is to help clients to avoid legal pitfalls with JV agreements and statutory compliance. Our government contract law attorneys aggressively represent small business when there are disputes.
Our goal is to help clients to avoid legal pitfalls with JV agreements and statutory compliance. Our government contract law attorneys aggressively represent small business when there are disputes.
Our law firm is geographically positioned to help federal small business contractors across the U.S.

We offer over 30 years of federal procurement experience
SBA Joint Venture Law Help. Since the general rule is that two small businesses entering into joint ventures are automatically affiliated, contractors use our legal help to see if the exceptions to affiliation can apply to their relationship. The law firm helps clients to avoid adverse actions early in the joint partnership phase all the way through bidding and performance stages.
SBA Joint Ventures and Bid Protest Help
When companies win federal contracts, competitors may file a size protest with the SBA. Whether your joint ventures relationship complies with  13 CFR 121 and 13 CFR 124 or whether there is a violation of the Ostensible Subcontractor Rule is the underlying basis of the bid protest. Our attorneys can help by:
Providing legal assistance with filing a bid protest

Intervening and defending size protests

Providing strategic guidance throughout the litigation process.
Avoid Affiliation Under 13 CFR 121 and 13 CFR 124.513 With Your Joint Venture Agreement
Often in size determination disputes the SBA can find general affiliation under 13 CFR 121 and 13 CFR 124.513 between the parties of JV agreements. If the joint venture partnership relationship is longstanding or if there is unusual contractual dependence between the partners, courts tend to find affiliation. In addition to simply having an agreement executed, our JV lawyers help small businesses to be aware of the impact of exclusivity agreements and long-term relationships regarding the "three in two rule" under the SBA regulations.
Does Your Joint Venture Agreement Comply With Federal Regulations?
Although using a qualified joint venture partner is standard practice in government contracting, the SBA can still find small businesses affiliated based on a joint venture relationship unless an exception applies.  Government contractors entering a joint venture agreement or partnership contract outside of the SBA 8(a) Program must still meet the requirements of 13 CFR 124.513(c) to get the benefit of any exception.
Help With Government Contracting Proposals: When companies are seeking gain the advantage of using JV agreements in bid proposals, our government contracting attorneys provide legal advice and guidance with size standard requirements and compliance with regulations involving SBA Mentor Protégé arrangements. 
Understand the rules before forming a business partnership under SBA rules: Our lawyers help clients to understand the various nuances of mentor protégé and joint venture agreement rules. This includes populated and unpopulated JV agreements.
Appealing SBA Rejection of Your Joint Venture Agreement: Sometimes you may find that the SBA rejects your contractual agreement with your . However, OHA does not have jurisdiction over the SBA's rejection of the agreement until the contracting agency has identified the offeror as the apparent successful offeror." 13 CFR 121.1004(e). Our lawyers can help you to assess the specific facts so that you do not spend unnecessary legal fees in a useless appeal.
Get Qualified Joint Venture Partners  – Percentage of Work
Performing the legal amount of work on government projects is critical. Getting qualified joint venture partners means looking into past performance ratings, looking suspension and debarment records, and making sure that your JV partner at least understands the basic federal regulations that government prime and subcontractor relationships.
What is the percentage of work to done under a qualified joint venture relationship? A small business that is in the SBA 8(a) Program, offering an unpopulated joint venture or a populate joint venture only with one or more administrative personnel, the 8(a) partner(s) must perform at least 40% of the work.
This must be more than administrative or ministerial functions
In an unpopulated joint venture, when both 8a and non-8a companies are actually subcontractors to the JV, the amount of work done by the partners will be aggregated and the work done by the 8(a) partner(s) must be at least 40% of the total done by all partners.
Call Our Joint Venture Agreement & Government Small Business Lawyers
If you are a small business seeking to draft a contractual SBA joint venture agreement to meet SBA rules under 13 CFR 124 and federal contract teaming agreement laws, call our government contract lawyers s at 1-866-601-5518 for a free initial consultation.