Wyoming Federal Government Contract Lawyers & False Claims Act Contractor Fraud Attorneys
Federal contract law attorneys helping businesses to avoid the Most COSTLY MISTAKES, reduce criminal liability and increase their bottom line.
Watson & Associates, LLC helps federal government contractors for various industries across the United States including Wyoming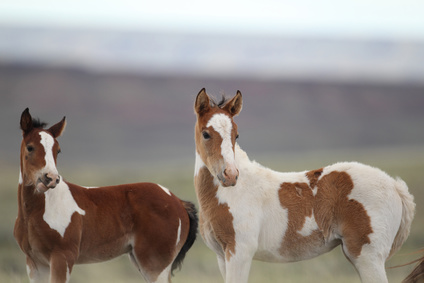 and its metro areas to solve federal government contract disputes and to increase their bottom line. With law offices in Washington DC and Colorado, the law firm has domestic and international reach. Our goal is to reduce adverse decisions from federal contracting agencies  and law enforcement agencies such as the Department of Justice (DOJ) and OIG and to vigorously defend and represent small businesses and larger defense contractors. 
We represent federal contractors in Wyoming in procurement fraud cases such as False Claims Act (FCA) allegations, Buy American Act (BAA Compliance) , Trade Agreements Act (TAA compliance) and SBA small business fraud issues.
Our contract attorneys provide legal advice and counsel in such areas as:
Bid protests (GAO and COFC)

Cure notices and show cause letters

Small business and SBA program matters

Litigation and appeals COFC and UC Court of Appeals for the Federal Circuit

Teaming agreements, Joint Ventures and SBA Mentor Protégé Programs

SDVOSB, HUBZone and SBA 8(a) programs

Buy American Act

Trade Agreements Act

Civil investigative demands and Subpoenas

Government contractor fraud defense

Government contracts consulting services
Bid Protests, Litigation and Appeals
As government contract law lawyers, we frequently appear before the Government Accountability Office (GAO), Court of Federal Claims, and Appeals to the US Federal Circuit Court of Appeals. Besides government contract bid protest litigation and intervenor legal counsel, we litigate matters related to the termination of contracts for default and convenience; appeals of federal contracting claims to the Boards of Contract Appeals and other Contract Disputes Act matters.
Government contracts for small businesses. Our attorneys frequently help companies to navigate through the legal issues related to SBA 8a certification; HUBZone Program; SDVOSB government contract law; teaming agreements, joint ventures and SBA mentor protégé contract disputes. When small businesses are awarded federal contracts, our bid protest attorneys represent and intervene in SBA small business size protests and size appeals to SBA OHA.
Wyoming government contract consulting: Our clients want to increase their bottom line when there are government contracts awarded. Our Federal government consultants help in a variety of areas including responding to cure notices and show cause letters, government contract claims, marketing to the federal government and FAR statutory compliance. Visit our practice areas.
Wyoming Government Contract Fraud Attorneys  for Criminal Defense of Government Contractorts
Wyoming attorneys for criminal defense of federal government contractors: federal law enforcement agencies such as the Department of Justice (DOJ) and various inspector general's offices are investigating, indicting and prosecuting small businesses and large defense contractors for procurement fraud, False Claims Act violations and more. Watson's Wyoming government contracts fraud attorneys will provide legal support in civil and criminal defense cases involving False Claims, Buy American Act,  and other government contract fraud defense cases.
Wyoming Contractor White Collar Crime Lawyers
Our white collar crime lawyers provide comprehensive legal services to individuals and businesses facing criminal investigations or charges. We are committed to providing strong representation and personalized attention, while working toward a successful outcome in each case. Our experience dealing with government contractor fraud, False Claims Act, conspiracy charges, Kickbacks, Buy American Act fraud and. other related matters is unmatched in the field. We are equipped to defend our clients in court, as well as during internal investigations or audits. Our lawyers understand the complexities of white collar cases and will work tirelessly to protect your rights. If you find yourself facing a white collar crime investigation or charge, contact us today for experienced legal advice and representation. We are here to help you navigate the legal system and achieve the best possible result.
Government Contractor Fraud Lawyers
Our Wyoming Government contractor Fraud Lawyers are highly experienced in helping businesses and organizations fight false claims, waste, abuse, and fraud involving government contracts. Our team has a deep understanding of the relevant laws and regulations that govern government contractor activities, including the False Claims Act, Anti-Kickback Statute, Procurement Integrity Act, Truth in Negotiations Act, and more. We are dedicated to providing clients with the best legal advice and representation for any government contractor disputes or allegations. With our understanding of the complex nature of government contracts, we can provide guidance on how to minimize risks, protect your interests from potential losses or penalties, and reach a favorable resolution. Whether you've been accused of a breach of contract or have been overcharged, you can rely on our Government Contractor Fraud Lawyers to provide sound legal advice and high-quality representation. Contact us today to discuss your case.
Best Criminal Defense Attorneys for Federal Contractors in Wyoming
At our law firm, we understand how important it is for federal contractors to stay in compliance with the law. As such, we are proud to provide the best criminal defense attorneys available for federal contractors. With decades of experience in this area of law, our team can help you navigate complex regulations and statutes to ensure your legal rights are protected. We know the ins and outs of federal defense law and are here to provide comprehensive legal services for any criminal charges related to your contracting work. We take a proactive approach to protect your reputation, rights, and freedom and will fight tirelessly on your behalf. Our attorneys understand that facing any type of criminal charge can be stressful, so we strive to provide personalized and compassionate counsel that addresses every aspect of your case. Contact us today to learn more about how we can help you with all of your criminal defense needs for federal contractors.
Wyoming Federal False Claims Act Lawyers
At Theodore Watson Law, we represent clients facing civil and criminal sanctions under the False Claims Act. Our experienced attorneys can provide comprehensive legal services and protection for false claims or violations of any federal regulation in Wyoming. We will review the facts of your case to determine a legal strategy that best suits your individual needs. With experience in federal contracting laws, our team is well-equipped to handle all types of False Claim Act cases. Contact us today to learn more about how we can help you with any civil or criminal False Claims Act matters. 
Government Contract Attorneys Helping Wyoming Companies
As federal government contract lawyers, and white collar false Claims attorneys with law offices in Washington DC and Colorado, the law firm can represent government contractors in all areas of Wyoming including Cheyenne WY, Casper, Laramie, Gillette, Rock Springs, Sheridan, Green River WY, Evanston, Riverton, Jackson, Cody, Rawlins, Lander, Torrington, Powell WY, and more.
Call us Today for Immediate Help
Call our Wyoming government contract lawyers and federal contractor criminal defense attorneys toll-free at 1-866-601-5518 for a FREE Initial Consultation or contact us online.