Federal Government Investigation & Procurement Corruption Defense Lawyers
Help for Federal Government Contractors Nationwide. Call 1(866)-601-5518 for a Free Initial Consultation.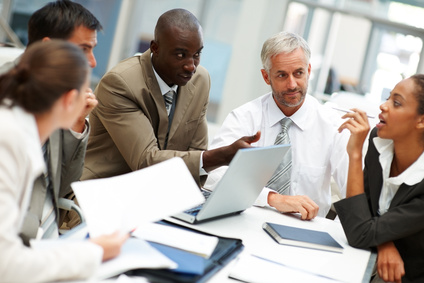 Federal government contracts laws are very complex and also very strict. When companies are either under government investigation for procurement fraud, False Claims Act violations or SBA small business fraud, FBI investigation activity or some other investigation, both companies, and individuals have certain constitutional rights that must be protected at all costs.
At Watson & how to handle a government investigation, LLC, with law offices Washington DC and in Denver, Colorado, we provide government contracts consulting and legal defense to individuals and federal contractors facing powers of investigation by the government in company law. We also serve as outside counsel to criminal defense lawyers seeking help with digesting the complex federal procurement contract regulations and how to handle a government investigation. Our government procurement contract defense lawyers help with:
Procurement Fraud Related Contract Investigation
Inspector General  (IG) Investigation
Congressional Investigations
Corporate investigation legal assistance
Internal investigations
FBI government investigations for procurement
Procurement Fraud

Competitive rates

Free Initial consultation.
Government Investigations, Corruption & Procurement Defense Lawyer Services
Government contractors seeking help from legal professionals that understand issues that can arise in procurement contract corruption can use our government investigation lawyer for a variety of reasons including False Claims Act 31 USC 3729 allegations, qui tam government investigation , invoicing and SBA program matters.
Procurement Fraud Contract Corruption Allegations: When a government investigation is launched against a contractor, getting defense lawyers involved early in the process can prove fruitful in the event of criminal indictment and potential suspension and debarment actions. We help your corporate criminal counsel to better understand the nuances of federal government contracts and procurement law and can serve as consultants on government investigation defense strategies and more
FBI Government Investigations – Procurement: Given the heightened level of procurement contract fraud, government contractors can be subject to the FBI procurement contract investigation process. At Watson & Associates, our government investigation lawyers provide legal assistance with the unique issues that can arise. This includes SBA program fraud and small business programs such as the 8(a) BD Program and HUBZone Program, allegations of false claims against the government and more. 
IG Government Contract Investigation: IG government investigation activities are frequent in government contracting. Whether a competitor files an IG complaint, or the contracting agency initiates an IG government contracts investigations, our defense lawyers can help you to sift through the various nuances that if not dealt with quickly, can ruin the company's future or even end up in jail time for corporate officers or individuals.
We have the ability to develop high-level litigation defense teams: Members of our government investigations and Procurement corruption Litigation Practice Group join forces with our allies to aggressively represent clients in complex and high-risk cases with allegations of the False Claim FCA Act, Foreign Corrupt Practices Act, contractor ethics and allegations of government fraud and questionable internal practices. 
Other Federal Government Contracts and Corporate Investigation Areas
SBA HUBZone and 8(a) Small Business Fraud Government Investigations: Many small businesses find themselves involved with a government fraud investigation that involved SBA small business programs. This includes white collar crime and government contracts fraud allegations in the SBA 8(a) Program, HUBZone Program fraud, corporate investigation with false statements and wire fraud when applying for 8(a) certification or getting 8(a) set-asides or sole source contracts. Watson's attorneys can help.
Buy American Act Investigations: Another common area for a federal procurement contractor is alleged violations of the Buy American Act. Construction contractors or service providers often fall short of the statutory compliance regulations or simply are not aware of them. Watson's Buy American Act lawyers can provide detailed legal support for companies involved in these types of federal investigations.
Congressional Procurement Contract Investigations:  Another common area that triggers government contract criminal investigations is when congressional inquiries trigger an investigation for a specific government contractor. Understanding the flaws in procurement policy and being able to articulate defenses to possible criminal action can benefit a targeted contractor. If you are subjected to congressional investigations, qui tam government investigation, fraud investigation, corruption or other disputes, call our procurement investigation attorneys immediately. 
Government contractors and employees can face jail time: Unless properly dealt with at the investigative stage, a corporation and its employees can face severe penalties including jail time resulting from government investigations of procurement contract fraud investigation activity.
We Help Federal Contractors Nationwide & Overseas
Our Government Contract Investigation Defense Law Firm provides legal counsel to contractors throughout the United States and overseas including Alabama, Alaska, Arizona, Arkansas, California, Colorado, Connecticut, Delaware, Florida, Georgia, Hawaii, Idaho, Illinois, Indiana, Iowa, Kansas, Kentucky, Louisiana, Maine, Maryland, Massachusetts, Michigan, Minnesota, Mississippi, Missouri, Montana, Nebraska, Nevada, New Hampshire, New Jersey, New Mexico, New York, North Carolina, North Dakota, Ohio, Oklahoma, Oregon, Pennsylvania, Rhode Island, South Carolina, South Dakota, Tennessee, Texas, Utah, Vermont, Virginia, Washington, Washington DC, West Virginia, Wisconsin, Wyoming, and Virgin Islands. Call our federal contracting and government investigation defense attorneys today for immediate help.
Get a Free Initial Consultation 1-866-601-5518
Call Watson's Government Contractor Defense Lawyers
If you are looking to find a federal contracts or government contract investigation defense attorney to save you or your company from potentially thousands or millions of dollars in fines, suspension or debarment, contact an attorney today. If you are involved in corporate investigations or need assistance with procurement fraud, corruption or an unpaid contract claim,  Call toll-free 1-866-601-5518 or 202.827-9750.