Federal Government Contract Claims & Dispute Lawyers
Over 30 Years of Procurement Experience. Federal Contract Dispute and Government Contract Lawyers Helping With Appealing, Preparing and Defending Government Contract Claims in All States. Get a FREE INITIAL CONSULTATION. 1-866-601-5518
In the last three years, Government Contract Disputes Act (CDA) appeal decisions at the Armed Services Board of Contract Appeals (ASBCA) and Civilian Board of Contract Appeals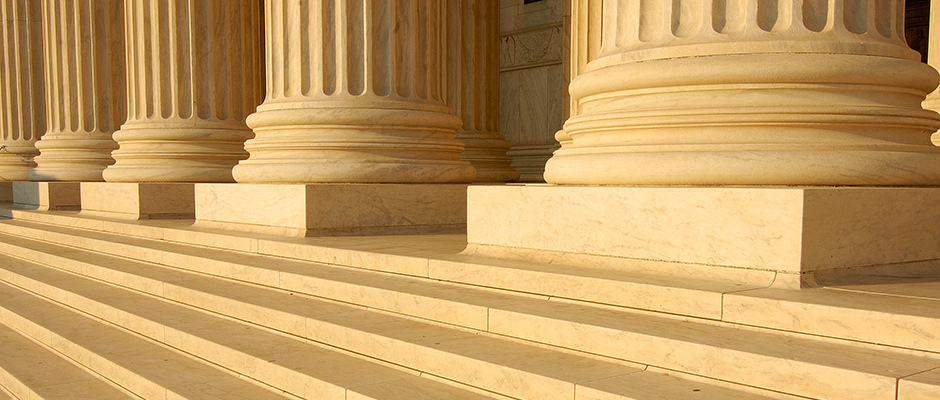 (CBCA) have increasingly resulted in government contractors losing thousands.
This was primarily due to failure to adequately protect their rights to appeal at the contracting officer level.  
Federal Contract Disputes Act & Government Contract Claims Appeal Services
With law offices in Washington DC and Colorado, the government contract claims and dispute lawyers at Watson & Associates, LLC have successfully resolved several claims against the federal government for our clients. This includes small businesses and larger government contractors. Each contract attorney will assess the merits of your claim, secure relevant evidence, and documentation to support the claim and help you through the claims process. We have also achieved favorable outcomes for our clients.
At Watson & Associates, LLC, the law firm has been particularly successful in resolving disputes regarding construction claims, implied contract disputes, appeals lawsuit against government agency departments, equitable adjustments, and differing site conditions.
We represent federal contractors at the Armed Services Board of Contract Appeals (ASBCA), Civilian Board of Contract Appeals (CBCA) and the US Court of Federal Claims (COFC) and appeals to the US Court of Appeals for the Federal Circuit.
Key Aspects of Filing a Contract Claim Against the Federal Government that Watson & Associates' Attorneys Can Help With:
Counseling on government contracting claims and potential for any sovereign immunity defenses filed by the agency.

Compliance with the Contract Disputes Act (CDA). Many federal contractors spend hundreds of thousands of dollars in litigation costs, only to find out that they did not meet, the requirements of the CDA. This can be even more devastating on appeal.

Avoiding costly mistakes with equitable adjustments and failure to meet procedural requirements that can forfeit our clients' rights on appeal.

Each contract lawyer will thoroughly go through the facts of each case though it were before a judge on appeal and counsel clients on the strengths and weaknesses of each case

If the contracting officer issues a final decision, our contract dispute attorneys will counsel on the next steps and prepare the necessary court documents for the

appeal

.

Regarding construction claims, we assess each case regarding contract delays, differing site conditions, acceleration claims and scope changes. These are complex issues litigated at the appellate courts.

Helping business clients to preserve any rights to appeal at the agency

level

. Many corporate attorneys miss this point and when addressed on appeal, the claims dispute gets dismissed.
Litigation and appeals – CBCA, ASBCA, Court of Federal Claims

Contract dispute resolution and government contract claims settlement

Construction claims for performance and scope changes

Cost Disallowance

Recovery services

Contractual Claim for Defective pricing

Constructive and formal change orders

Release of claims 

Change orders

Constructive changes

Statute of limitations government contractor claims

Non-payment of invoices

Performance disputes

Scope modifications

Accelerations

Service agreements

 

Federal Contract Disputes Act

Consequential damages

Liquidated damages
For experienced federal contract claims and dispute resolution, call 1-866-601-5518 for a FREE Initial Consultation.
What are the basic requirements for submitting government contract claims?
Under FAR 33.206 contract law, initiation of a claim, you have to submit your claim to the CO for a decision within 6 years after accrual of a claim, unless the contracting parties agreed to a shorter time period. This 6-year government contract claims statute of limitations does not apply to government contracts awarded prior to October 1, 1995. The contracting officer shall document the contract file with evidence of the date of receipt of any submission from the contractor deemed to be a claim by the contracting officer.
The term "claim" is defined in the FAR as "a written demand or written assertion by one of the contracting parties seeking, as a matter of right, the payment of money in a sum certain." FAR 2.101 (2006). A claim not requesting a sum certain must ask for another form of relief. The CDA mandates that all claims against the federal government shall be in writing and shall be submitted to the CO for a decision. Section 605(a).
Under procurement rules of contract law, your claim does not have to be submitted in any particular form or use any particular wording. All that is required is that the contractor submits in writing to the contracting officer a clear and unequivocal statement that gives the contracting officer adequate notice of the basis and amount of the claim.
Companies should be aware that the government could try to throw your claim out for not meet the Contract Disputes Act requirements. 
Avoid Getting Your Appeal Case Dismissed at ASBCA, CBCA or Court of Federal Claims
As businesses continue to handle contract claims against the federal government pro se, both the ASBCA and CBCA will continue to dismiss more contract appeal cases. As a result, companies lose out on hundreds of thousands of dollars in what could have been government claims.
 Although requests for equitable adjustments are not automatically contract claims under the CDA, how you prepare your equitable adjustment request can make it easier to later convert into a compliant CDA claim. Having a government claim lawyer to prepare a sound and supported government claims can save time and prevent costly errors.
Government Contract Law Attorneys  – Help for small businesses and large DOD contractors: At Watson & Associates, our government contract dispute resolution lawyers and CDA claims appeal attorneys often represent small business and large DOD contractors with construction disputes. As contract law attorneys, we understand that submitting construction claims against the federal government and be tricky and that the facts of each case are critical to the outcome. A government claim and contract dispute lawyer at our firm can assist with constructive changes, scope of work changes, requests for equitable adjustment, and differing site condition claims.
Nationwide Help: Our Federal Government Contract Claims, Appeals and Contract Dispute Resolution Lawyers provide legal counsel to companies throughout the United States and overseas including Alabama, Alaska, Arizona, Arkansas, California, Colorado, Connecticut, Delaware, Florida, Georgia, Hawaii, Idaho, Illinois, Indiana, Iowa, Kansas, Kentucky, Louisiana, Maine, Maryland, Massachusetts, Michigan, Minnesota, Mississippi, Missouri, Montana, Nebraska, Nevada, New Hampshire, New Jersey, New Mexico, New York, North Carolina, North Dakota, Ohio, Oklahoma, Oregon, Pennsylvania, Rhode Island, South Carolina, South Dakota, Tennessee, Texas, Utah, Vermont, Virginia, Washington, Washington DC, West Virginia, Wisconsin, Wyoming, and Virgin Islands. Call our federal contracting claims attorneys today for immediate help.
Minimize Costly Legal Mistakes, Get a Free Claims Checklist
Call a Federal Government Contract Claims and Dispute Lawyers
For help preparing and defending government contract claims at the CBCA, ASBCA or Court of Federal Claims, call our federal government procurement, contract dispute lawyers, and contract attorneys or contact us online today. Call Watson & Associates toll-free today at 1 (866) 601-5518 or 202.827-9750 in Washington, DC.