U.S. Federal Government Contract Lawyers Barbados West Indies
Watson & Associates, LLC – Barbados Government Contractor Lawyers
T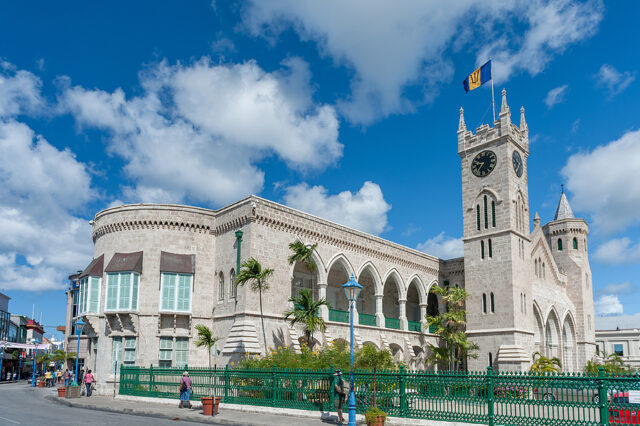 ailored Legal Services for U.S. Government Contractors in Barbados, West Indies.
Watson & Associates, LLC stands out as a leading legal resource for U.S. government contractors operating in Barbados. The distinct dynamics of U.S. federal procurement laws, combined with the Barbadian business landscape, present unique challenges for local contractors working on US government contracts. Our team's extensive experience with the Federal Government and Contracting Agencies in the U.S. equips us with invaluable expertise for navigating the complexities of U.S. government contracting in this region.
Navigating Federal Procurement Challenges in Barbados
For U.S. government contractors in Barbados, the federal procurement market offers significant opportunities for growth. However, these opportunities come with challenges, such as navigating complex fedral government agency decisions and potential legal hurdles. Our firm, with strategic locations in Washington DC and Denver, Colorado, extends its support to the Barbadian contractor community, aiding both emerging and established DOD contractors in overcoming these challenges.
We specialize in supporting Barbadian contractors in areas including construction, healthcare, services, real estate, TSA and State Department contracts, embassy contracts, manufacturing, and reselling.
Our federal criminal defense attorneys provide robust representation for Barbadian contractors in response to civil investigative demands, subpoena responses, and defense in False Claims Act cases. We also guide contractors in Barbados through compliance with the Buy American Act (BAA) and Trade Agreements Act (TAA).
Comprehensive US Government Contracting Legal Services in Barbados
Consulting Services: Custom consulting tailored to the needs of Barbadian government contractors doing business with the US Government, including FAR compliance and strategies for navigating the U.S. federal government market in a Barbadian context.
Government Contract Fraud Criminal Defense: Specialized defense for allegations of procurement fraud within the Barbadian legal environment.
Federal Procurement Litigation & Appeals: Expert representation for bid protests, contract disputes, and appeals, tailored to the nuances of U.S. federal contracting in Barbados.
Small Business Assistance: Dedicated support for Barbadian small businesses, including SBA certifications and defense against size protests, with a focus on small business fraud cases like HUBZone and SDVOSB fraud.
Government Investigations & Defense: Assistance for Barbadian clients under federal investigation, ensuring compliance with U.S. federal government contracting. regulations.
Suspension and Debarment Representation: Legal support for Barbadian businesses and government employees facing suspension or debarment.
White Collar Crime Defense: Vigorous defense for individuals and businesses in Barbados accused of government contractor white-collar crimes.
Theodore Watson, heading our overseas and Caribbean government contracts Practice Group, brings a valuable blend of Caribbean insight and legal expertise in U.S. government procurement, making him an asset for contractors in Barbados.
Your Advocate in U.S. Federal Government Contracting
Our team is renowned for its expertise in U.S. federal contractor defense law, specifically adapted to the Barbadian context. We focus on proactive strategies to protect your rights and reputation, with a deep understanding of both the U.S. and Barbadian legal frameworks.
For expert support in government contract fraud criminal defense, contact us at 1.866.601.5518. We are dedicated to serving your legal needs in Barbados.
US Buy American Act & TAA Compliance for Barbados Contractors
We provide specialized guidance to Barbadian contractors on adhering to the Buy American Act and Trade Agreements Act, ensuring compliance and navigating the complexities of these U.S. regulations.
Defending Against US Government Contract Fraud in Barbados
Our legal team is skilled in defending against fraud allegations in Barbados, understanding both U.S. federal regulations and local Barbadian business practices.
Barbados – US Federal False Claims Act Lawyers
Our attorneys are experts in the Federal False Claims Act and its application in Barbados, offering strong defense against related allegations.
Contact Us for Federal Government Contracting Expertise
For professional legal guidance on U.S. federal government contracting in Barbados, contact Watson & Associates, LLC online or call us at 1-866-601-5518. Our expertise is here to help you navigate the complexities of U.S. federal procurement law in Barbados.