Contract Termination for Convenience Clause Lawyers
Helping Contractors in All States to Maximize Termination of Contract for Convenience Damages. 1.866.601.5518.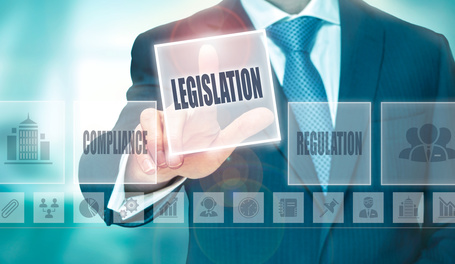 Although the federal government has a unilateral right to issue a contract termination  notice for convenience (T4C), sometimes the agency's rationale for canceling the contract could be unlawful. 
In federal government contracting, the Termination for Convenience Clause is an important provision that contractors must pay attention to. The Clause allows the Government to terminate in part or the entire contract at any time and for any valid reason.
Prompt turnaround

Over 30 years experience in government contracts law

Legal costs at a fraction of what other law firms charge

Free initial consultation
You have 90 days from the date of the CO's denial to file an appeal to the Agency Board.
With law offices in Washington, D.C. and Colorado, the government contract lawyers at Watson & Associates, LLC help small and large businesses to diligently identify statutory entitlements and to maximize their claims under the contract termination for convenience clause. See  FAR 52.249-2.
T4C Termination of Contract Law Services
Utilizing our 30 years of experience of actually working for federal contracting agencies, and litigating disputes under the Contract Termination for Convenience Clause, we are in a unique position to help clients to maximize settlement proposal claims.  We help with:
T4C settlement proposal preparation

Assessment of claims damages

Termination for convenience damages

Settlement claim preparation

Termination of contract negotiations

Termination for convenience settlement proposal assistance

Litigation and appeals
Clients:  Our attorneys and contract termination claims consultants work with small businesses and large DOD contractors across the country from various industry groups including construction, Information Technology (IT), Aerospace and defense, professional services, manufacturers, medical services, engineering, and other service contractors. 
Maximize Termination for Convenience Damages (Nationwide Help) Our federal contract termination attorneys also help clients to make sure that they mitigate damages by following the requirements of the contracting officer's cancellation letter and specific termination for convenience language. Failure to mitigate damages can be a costly mistake if litigation arises. We also help government contractors to prepare sound termination for convenience settlement proposal agreements, provide statutory interpretation of the contract Termination Clause, and offer aggressive litigation and appeals of agency T4C decisions.
How Can the Federal Government's Terminate for Convenience? The agency retains its right to issues a termination for convenience of the government via the expressed terms of the contract. The T4C clause is usually incorporated into the contract terms and conditions. However, if not included, courts will generally include them. The language in the contract may read:
[t]he Government may terminate performance of work under [the] contract in whole or, from time to time, in part if the Contracting Officer determines that a termination is in the Government's interest.
When Can the Government Terminate a Contract for Convenience? FAR termination of contract clause states that the agency can terminate the contract for convenience when it is in the "Government's interest." The FAR has no expressed definition of what is the government's interest. Federal courts recognize certain instances where the agency has a valid interest. Reasons for termination for convenience include:
The government no longer needs the contracted supplies or services

The contractor refuses to accept a contract modification

There are questions about the propriety of the award, or about continued performance of the contract

The contracted firm is not eligible for award (bid protest)

Deteriorated business relationships between the contractors and the government

The government restructures its arrangements to perform the work in-house.

The contracted work seems to be too costly or impossible

Lack of funds

Mission changes
What is a Constructive Contract Termination for Convenience? When the contracting officer decides to issue a contract termination notice, how you respond it essential to your ability to collect proposal settlement damages. However, not all agencies meet this requirement.The FAR and some of the standard  termination of contract clauses used in government contracts require the government to give the contractor written notice of its intent to terminate
There may be situations when the government's actions are questionable and the contractor somehow is forced to stop work. Constructive terminations in government contract law is a doctrine that allows what would be a typical breach of contract by the government to be justified by the court.
Nationwide help: Our Government Contracts Law Firm provides legal counsel about termination for convenience of the government to federal contractors throughout the United States and overseas including Alabama, Alaska, Arizona, Arkansas, California, Colorado, Connecticut, Delaware, Florida, Georgia, Hawaii, Idaho, Illinois, Indiana, Iowa, Kansas, Kentucky, Louisiana, Maine, Maryland, Massachusetts, Michigan, Minnesota, Mississippi, Missouri, Montana, Nebraska, Nevada, New Hampshire, New Jersey, New Mexico, New York, North Carolina, North Dakota, Ohio, Oklahoma, Oregon, Pennsylvania, Rhode Island, South Carolina, South Dakota, Tennessee, Texas, Utah, Vermont, Virginia, Washington, Washington DC, West Virginia, Wisconsin, Wyoming, and Virgin Islands. Call our federal contract termination attorneys today for immediate help.
Additional Termination of Contract Information
Call Our Government Contract Termination Lawyers
If you are trying to maximize your T4C government contract claims under FAR 52.249-2, contract Termination of Convenience Clause or you do not quite understand your termination for convenience language, call our government contracts law attorneys at 1-866-601-5518 for a FREE Initial Consultation.