SBA 8a Certification Consultants & 8a Application Lawyers
Nationwide SBA 8a Certification Services. Avoid the Most Dangerous Mistakes Seen to Date: Call 1.866.601.5518. Free Initial Consultation.
Getting your SBA 8 a certification application submitted correctly and ultimately getting your 8a status, is a very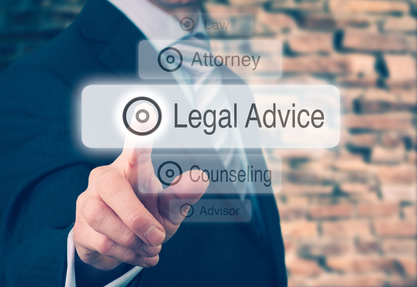 daunting process. Understanding what the SBA looks for is a difficult task. More importantly, companies should be aware that applicants can sometimes get into legal trouble when they certify their applications with false information. 
At Watson & Associates, LLC our attorneys and consultants provide detailed guidance to small businesses across the country and minimize the risk of falling into dangerous landmines or avoid costly legal mistakes in the 8a Certification Program.
 Although the new SBA rules relax the requirements for demonstrating that applicants are socially and economically disadvantaged, if the issue is challenged later, then the company's future could be at risk.
Small businesses applying to the 8(a) Program do not have information about legal standards that the SBA must use to decide whether an applicant gets its 8(a) status. Other 8a consulting companies also do not have the experience litigating the tough substantive issues involved with the 8a application process.
Note: The SBA frequently denies an applicant's 8a status because of deficient narrative statements (if applicable) or questionable business relationships. The New rules have relaxed the requirement for narratives in the application process. 
Having a better understanding of the SBA's review process and the legal standard of review for 8a certification improves your chances of getting approved. This is where Watson & Associates's SBA consultants and lawyers can help.
Our SBA consultants also offer:
Flat rates.
Free initial consultation.

Top-level experience based upon litigation of complex 8 a certification issues

Over 30 years' experience with SBA small business programs and government contracting.

Less guess work given our legal case law expertise.
Overcome common areas where 8a small business applicants fail: When struggling with how to get 8a status, you have to be extremely mindful of your business relationships, business structure, and even making sure that you meet the SBA's net worth requirements.Without professional help, applicants stand a 48% chance of not getting into the SBA 8a Program on the first try.  See some of our results.
We help small disadvantaged business applicants and minority-owned companies get 8 a Certified in ALL states.
SBA 8(a) Certification & Small Business Application Services
Complete 8a Certification Application Services

Partial 8a Certification Assistance with Specific Areas

Social and Economic Narratives (If Required)

Net Worth Assessments

Management and Control 

Improper Business Relationships (affiliation)

Request for Reconsideration

Overcoming Potential for Success Hurdles (this issue cannot be appealed)

Gender Bias, Sexual Bias, and Discrimination 8a Application Matters

Excessive withdrawals in the 8a small business program 

Termination from the 8a Program

Appeal of SBA 8a Application Denials
Experience: With over 30 plus years of experience in the federal procurement marketplace, at Watson & Associates, LLC, with a management team that has actual experience overseeing agency small business programs,  the firm gets increasing results in assisting clients through the SBA 8a certification process. Given that our lawyers have experience actually challenging the SBA's denial of 8a status on appeal, are better suited to help small businesses to meet the 8a eligibility requirements.
How We Can Assist With 8a SDB Program Disputes
Our SBA Consultants Litigate 8a Certification Issues on a Daily Basis: Clients use our consulting and legal services because of our deep understanding of federal small business programs. We also litigate the very issues why SBA 8a applications get denied. See our results. Many 8a certification service companies lack this level of experience. At Watson, we help with:
Detailed reviews of social and economic narratives;

Analyzing financial and professional guidance on how to meet SBA guidelines

Preparing requests for reconsideration;

Appeals of SBA certification denials and improper termination from the 8a Program.
Call our SBA 8a certification consultants and 8a SDB Small Business attorneys at 1-866-601-5518 for a free initial consultation.
We understand the law on how to get 8a status:  Understanding the complex nuances of how to get SBA 8a certified blindsides applicants even after the SBA issues a denial. Although companies focus on meeting eligibility requirements in hopes of getting their 8a status, we understand that key to becoming SBA 8a certified small business is knowing how the SBA reviews your 8a application and the legal standard that applicants must me.
The SBA denies your 8 a status simply because you fail to meet the legal requirements.

Small businesses come to us because we have the hands-on experience dealing with the legal issues that arise every day with 8a certification applications and denials. 
Many companies initiate the 8a certification process only to find out later that the SBA denies the SDB application because they did not communicate the right information in the SBA 8a application.
In working with 8a small business clients our SBA consultants frequently:
Litigate and appeal invalid SBA denials

Consult legal issues that arise during the 8a application process

Guide clients through the legal landmines that small businesses experience
Avoid SBA 8a Application & 8a SDB Application Pitfalls
Avoid criminal charges for making false statements. In some cases where an applicant is denied 8a program status, the SBA may decide that the applicant made false statements and can face criminal liability.
The SBA uses great discretion to make subjective decisions. When reviewing your 8a certification application, any conclusions the SBA makes only have to be reasonable. Watson's SBA 8a certification experts help you to stay compliant with the small disadvantaged business requirements. SBA 8a SDB Application consultants at Watson can help you take proactive measures, develop internal policies and controls after getting SBA 8a certified.
Improve your social and economic narratives if necessary: SBA has reduced the requirement for narratives. However, if needed, you also have to know what topics to write about, and what level of detail you should discuss. Writing to communicate your company's economically disadvantaged status also means communicating the end-result of the experience that led you to be disadvantaged.
Watson and Associates, LLC is well versed in advising companies about how to prove their social and economic disadvantaged status if challenged.  We understand the SBA's 8a eligibility requirements. We also help to avoid legal landmines to get approval the first time that they apply.
Things the SBA looks for in your 8a application: The SBA scrutinizes your 8 a certification application for irregularities, inconsistencies, and reliance on your business customers. At Watson, our consultants help you to look deeper into legal issues such as improper small business set aside relationships and control of your business. This is fertile ground for getting your SBA 8a certification package denied. See New SBA Rules Regarding Small Business Subcontracting and Affiliation.
We help you to avoid costly mistakes with common 8 a certification application topics: The SBA 8a certification consultants at Watson & Associates, LLC frequently guide small businesses through critical issues such as net worth requirements, business documentation and negative control problems, and affiliation and revenue dependency. Our goal is to increase our clients' likelihood of obtaining their 8a status.
Small Business Consulting Services After Getting SBA 8a Certified
After your SDB application is approved and you have your 8a status, our 8a certification consultants help with: 8a Program set-aside requirements and government contracting solutions; novation contracts; SBA joint venture and teaming agreement concerns, small business 8a size protests and appeals. Learn more about getting 8(a) Sole-Source contracts with the government.
Watson and Associates understand how to communicate the narrative in the SBA 8a certification application and we know how important it is to get this area right the first time.
What Makes Our SBA 8a Certification Application Consulting Services Different?
Deep legal analysis based upon our 8a litigation and appeal experience: Our government contracting solutions and small business lawyers have insightful and substantive knowledge about the laws and regulations governing SBA 8 a certification.  To effectively help our clients, Our SBA lawyers and 8a certification application consultants have a deep understanding of the legal issues and how the SBA reviews each applicant seeking to get 8 a certified. Our team has:
The knowledge and expertise in preparing small business 8a SDB applications.

We understand the issues that arise after getting SBA 8a certified.

We have experience with asset purchase agreement sales, mergers, and contract novations after getting past the 8a certification process

A track record for litigating and appealing unlawful SBA 8 a certification denials.
Litigation success against the SBA. Our SBA Section 8a certification lawyers have proven success in challenging the SBA on appeal when it denies admission to the 8a Program. Given our legal expertise, we are in a better position to help new applicants become 8 a certified. We invite you to learn more about our favorable results for clients.
Our  SBA consultant, Government Contracts and SBA 8a Certification consultants and lawyers provide legal counsel and help to small business contractors throughout the United States with 8a application packages including Alabama, Alaska, Arizona, Arkansas, California, Colorado, Connecticut, Delaware, Florida, Georgia, Hawaii, Idaho, Illinois, Indiana, Iowa, Kansas, Kentucky, Louisiana, Maine, Maryland, Massachusetts, Michigan, Minnesota, Mississippi, Missouri, Montana, Nebraska, Nevada, New Hampshire, New Jersey, New Mexico, New York, North Carolina, North Dakota, Ohio, Oklahoma, Oregon, Pennsylvania, Rhode Island, South Carolina, South Dakota, Tennessee, Texas, Utah, Vermont, Virginia, Washington, Washington DC, West Virginia, Wisconsin, Wyoming, and Virgin Islands. Call 8a certification application consultants and lawyers today for immediate help. 1-866-601-5518.
Get a Free Initial Consultation 1-866-601-5518
MORE  SBA CONSULTANT RESOURCES ABOUT THE 8A CERTIFICATION PROCESS
Call Our SBA 8a Certification Consultants & SBA Lawyers
If you are a minority owned business trying to become an SBA 8a certified small business or need help getting your MBE or 8a SDB  status, call our SBA 8a certification consultants and small disadvantaged business attorneys at 1-866-601-5518 today. FREE initial consultation.