SBA 8 a Certification Consultants, SBA 8a Application Lawyers
---
When you need small business 8 a Certification, we understand the law and the serious deadly mistakes made by applicants and SBA 8a certified companies.
Call 1-866-601-5518 for a Free Initial Consultation.
Actual 2017 Case as proof that 8a Applications sometimes get painful and disastrous results without the proper guidance: (In denying application for admission of firm to 8(a) program based on finding that its owner was not economically disadvantaged, SBA (i) properly counted amount of advance to claimed disadvantaged owner of 8(a) applicant as asset because evidence did not establish it was a loan whose repayment was required; (ii) properly characterized personal loan from owner to applicant 8(a) firm as an asset of owner; and (iii) reasonably valued purchase agreements for corporate investments to purchase properties and an office for applicant firm in India).
The above are only but a few of the costly and dangerous mistakes that small businesses should beware when applying for 8a certification.
Given the complex issues buried in the SBA 8 a certification process, small businesses quickly discover that the information requirements in an 8a application can be painfully confusing and very complicated. The SBA denies 8a application because the applicant did not communicate the right information in the 8a application.
Our team of government small business attorneys and consultants ensures that businesses can reduce criminal liability and avoid dangerous mistakes for submitting false information. The law firm uses over 30 years of combined experience to protect your existing federal projects and reputation while safeguarding your bottom line.
Our 8 a certification team includes several seasoned professionals who consistently work within the courts and understand how to combat the legal issues with pre-qualifications that arise either during the application stage or during contract performance. We have earned a reputation for gaining favorable results for small businesses and large DOD contractors through vigorous representation.
Nationwide SBA 8a Certification Services
A-Z help with the 8(a) application process

Net worth issues and prequalifications

Small business ownership and business documents

Addressing SBA affiliation regulations

Developing narratives when required by the SBA

8a application review services

Business ownership and control matters

SBA request for reconsiderations

Appeal of small business 8(a) status denial to SBA Office of Hearings and Appeals

8a sole source and 8a set aside matters

Joint venture agreements teaming arrangments
Flat Rates Available for the Application Process
Call 1-866-601-5518 for a Free Initial Consultation. Nationwide Help.
Nishat Azam                                             Leanna Ajour                             Theodore Watson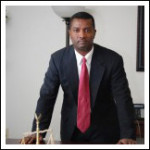 With over 30 years in the federal contracting marketplace, the 8 a certification consultants at Watson & Associates, LLC frequently guide small businesses through critical issues such as net worth requirements, business documentation and control problems, and affiliation and revenue dependency.
Our goal is to increase our clients' likelihood of obtaining their 8a status. In working with our clients we frequently:
Litigate and appeal invalid SBA denials

Consult legal issues that arise during the 8a application process

Guide clients through the legal landmines that small businesses experience in the 8a Program.
Watson and Associations, LLC is extremely well-versed in helping small business applicants with the small business 8a certification process. We help minority owned business applicants to demonstrate their social and economic disadvantaged status to the US Small Business Administration when challenged.  
As federal government  contract lawyers, we understand SBA 8a eligibility requirements and we share our clients' goal to avoid the underlying SBA certification legal landmines and get approval the first time that they apply. Our team understands what the SBA looks for in an application. We know the legal standard of review for Small Disadvantaged Status (SDB), and can minimize the inconsistencies found in many applications that lead to SBA 8a application denials and appeal rulings.

GET 8A STATUS ASSISTANCE – CONSULTING SERVICES AFTER GETTING SBA 8 A CERTIFIED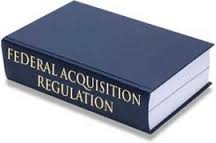 After your 8a application is approved and you have small business 8a status, our consultants help with: 8a set-aside government contracts; joint venture and teaming agreement concerns, small business 8a size protests and appeals.
We understand that getting 8a certified is just the start, you still have to win government contracts and our consulting team can assist your company in winning government contracts. Learn more about getting 8(a) Sole-Source contracts with the government.
The SBA uses great discretion to make subjective decisions. Any conclusions it makes only have to be reasonable. Watson's SBA 8 a certification experts help you to stay in compliance with the small disadvantaged business requirements and to take proactive measures to develop internal policies and controls after getting SBA 8a certified.
Improve your social and economic narratives if necessary: When writing your 8a application narratives, you also have to know what topics to write about, and what level of detail you should discuss your experiences. Writing to communicate your company's economically disadvantaged status also means communicating the end-result of the experience that led you to be disadvantaged. Although the SBA has reduced this requirement, we still keep as part of our 8(a) certification services.
Avoid costly legal mistakes when preparing your narrative statement of Social Disadvantaged status: The SBA only requires narratives in limited situations: The SBA scrutinizes your 8(a) certification application for irregularities, inconsistencies, and reliance on your business customers. At Watson, our consultants help you to look deeper into legal issues such as improper small business set aside relationships and control of your business. This is fertile ground for getting your SBA 8a certification package denied.
See Some of Our Favorable Results For Clients
ADDITIONAL FREE RESOURCES ABOUT GETTING 8A CERTIFIED AND SMALL BUSINESS SET ASIDE CERTIFICATION:
Visit our Blog to find additional information about small business set aside bids  getting your 8a status
Information for SBA 8 a Certification applicants and Small Disadvantaged Businesses
How to address 8(a) Certification Based on Ethnicity Bias and Immigration
More about SBA 8a Certification Supporting Documents
Learn about 8a status benefits and advantages
Requirements for SBA 8a Certification
TO GET 8A CERTIFIED CALL US TODAY
If you are a minority-owned business trying to get 8a certified, or simply need help getting your 8a status, call our SBA 8a certification consultants and small disadvantaged business attorneys at 1-866-601-5518 today. FREE initial consultation.