North Carolina Federal Government Contract Lawyers
North Carolina Contract Law for Federal Contractors: Avoiding Costly Mistakes in Federal Procurement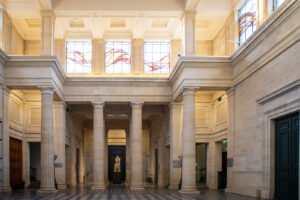 Are you a small business in North Carolina struggling to stay compliant with government regulations? Or a larger government contractor in need of legal support for transactions and criminal defense?
Our team of government contract lawyers specializes in helping small businesses stay compliant and avoid costly legal mistakes that can lead to criminal liability. We understand the complexities of government regulations and can provide the necessary guidance to ensure your business is operating within the law.
Don't risk your business's reputation or financial stability by attempting to navigate government regulations on your own. Our team of experienced lawyers can provide the legal support you need to avoid costly mistakes and ensure compliance.
 Contact us today to schedule a consultation and learn how we can help your business stay compliant and avoid legal pitfalls. Your business's future depends on it.
Watson & Associates, LLC is a renowned law firm that specializes in providing expert legal advice to federal small business contractors and large defense contractors, helping them navigate the complex landscape of federal contracting. Our team of government contract lawyers has extensive experience in various industries across the United States, including the bustling metropolitan areas of Charlotte and Raleigh. Our primary goal is to prevent problems and resolve issues promptly while also providing aggressive litigation support when necessary.
Government oversight and investigations have intensified in recent years, with the Department of Justice (DOJ) and Inspector General offices scrutinizing companies involved in federal government contracts. Responding to federal government investigations, such as alleged procurement fraud, can be burdensome for many companies. CEOs and companies may even face criminal indictment under acts like the Buy American Act or False Claims Act. At Watson & Associates, our government contractor criminal defense lawyers work closely with local counsel to develop robust legal defenses against the government's criminal allegations.
Federal prosecutors often have an advantage in criminal cases involving government contractors due to their familiarity with federal procurement laws. This advantage led to numerous indictments and subsequent convictions for procurement fraud, conspiracy, and false claims charges. Our defense attorneys level the playing field, using their deep knowledge of government contract law to increase the chances of getting criminal charges dropped.
Bid Protests and Appeals: With law offices located in Washington, D.C. and Colorado, our government contracts lawyers have a broad reach, assisting both prime contractors and subcontractors in overcoming various hurdles. We specialize in areas such as bid protests (GAO and COFC), government contract claims and disputes, small business and SBA program matters, False Claims Act defense, litigation and appeals at COFC and the U.S. Court of Appeals for the Federal Circuit, suspension and debarment, termination of contracts, teaming agreements, and government contracts consulting services.
Bid protests, government contract litigation, and appeals are areas in which we frequently represent clients before the Government Accountability Office (GAO), the Court of Federal Claims, and the U.S. Federal Circuit Court of Appeals. In addition to bid protest litigation and intervenor legal counsel, we handle matters related to contract termination, appeals of federal contracting claims to the Boards of Contract Appeals, and other Contract Disputes Act issues.
North Carolina Government Contract Fraud and Criminal Defense Attorneys
For North Carolina government contractors facing criminal charges, our experienced criminal defense attorneys provide vital assistance. Whether you have received target letters or have been indicted for government contract fraud, false claims, or other criminal actions, our government contractor fraud lawyers are equipped to offer effective defense strategies. If your small business is being investigated for violations of small business programs, don't hesitate to reach out to our law firm for immediate support.
Contract Disputes, Claims and REAs: Contract disputes and appeals are common challenges faced by government contractors. When contracting officers deny claims or fail to compensate for changes in scope of work, issue change orders, or provide equitable adjustments, our government contract federal lawyers step in to help. We work diligently to minimize contractual liabilities and ensure compliance with the Federal Acquisition Regulation (FAR).
Litigation and Appeals: At Watson & Associates, our law firm has extensive experience in handling Contract Disputes Act (CDA) claims, litigating before various Boards of Contract Appeals and the U.S. Court of Federal Claims. We are well-versed in preparing contract claims and Request for Equitable Adjustments (REA). Our legal team also assists clients in negotiating complex claims arising from breach of contract, differing site conditions, and latent construction defects.
We are dedicated to keeping our clients informed about new laws, federal regulations, and policy changes that impact government contracting. As federal government contracts lawyers, we provide guidance on navigating the complexities of FAR regulations and proactively address potential challenges arising from proposed legislation and federal policy changes.
Government Contract Small Business Matters: Small businesses seeking government contracts can rely on our expertise in areas such as SBA 8(a) certification disputes, HUBZone Program, SDVOSB government contract law, teaming agreements, joint ventures, and SBA mentor-protégé programs. We offer representation and intervention in SBA small business size protests and size appeals to the SBA Office of Hearings and Appeals.
Our services extend to North Carolina government contractors, providing them with valuable consulting support. We assist clients in responding to cure notices and show cause letters, handling government contract claims, developing effective marketing strategies for the federal government, and ensuring compliance with FAR statutes.
North Carolina Health Care Fraud Lawyer
Health care fraud is a grave criminal offense that carries hefty penalties. If you are facing charges of health care fraud or are currently under investigation for a suspected violation, we strongly advise you to promptly contact our team of experienced federal Health Care Fraud Lawyers based in North Carolina. We are here to provide you with comprehensive legal guidance, protecting your rights and best interests. Our expertise extends to handling criminal cases involving various areas such as procurement law violations, medical billing fraud, overpayment, and the Procurement Integrity Act. For a dedicated and assertive team of health care fraud defense lawyers, please do not hesitate to reach out to us at 1.866.601.5518.
North Carolina Federal False Claims Act Defense Lawyers
Watson & Associates, LLC, comprises a team of highly skilled attorneys adept in providing comprehensive counseling and defense services for matters pertaining to the False Claims Act (FCA). Our unwavering commitment lies in supporting federal contractors in North Carolina, expertly navigating the intricate FCA landscape. With our profound expertise and abundant resources, we tirelessly work towards safeguarding personal and business prosperity. Our diligent investigations aim to mitigate liability risks stemming from government investigations, civil actions, criminal prosecutions, and other potential consequences. Place your trust in our esteemed Federal False Claims Act defense lawyers, who possess extensive knowledge and stature in FCA defense.
We Serve Federal Contractors Throughout North Carolina
As federal government contract lawyers with offices in Washington, D.C. and Colorado, we proudly serve government contractors throughout North Carolina. Our clients span across cities such as Charlotte, Raleigh, Greensboro, Durham, Winston-Salem, Fayetteville, Cary, Wilmington, High Point, Greenville, Asheville, Concord, Gastonia, Jacksonville, Chapel Hill, Rocky Mount, Burlington, Wilson, Huntersville, Kannapolis, Apex, Hickory, Goldsboro, Indian Trail, and more. When faced with litigation or civil and criminal investigations, our law firm provides robust legal defense strategies.
Contact us for Immediate Help
If you are in Charlotte, Raleigh, or any other city in North Carolina and require immediate legal assistance, contact our federal government contract lawyers today at 1-866-601-5518 for a free initial consultation. You can also reach us online for prompt support. Our team is ready to protect your rights and navigate the complexities of government contracting law with expertise and dedication.