Contractor Teaming Agreements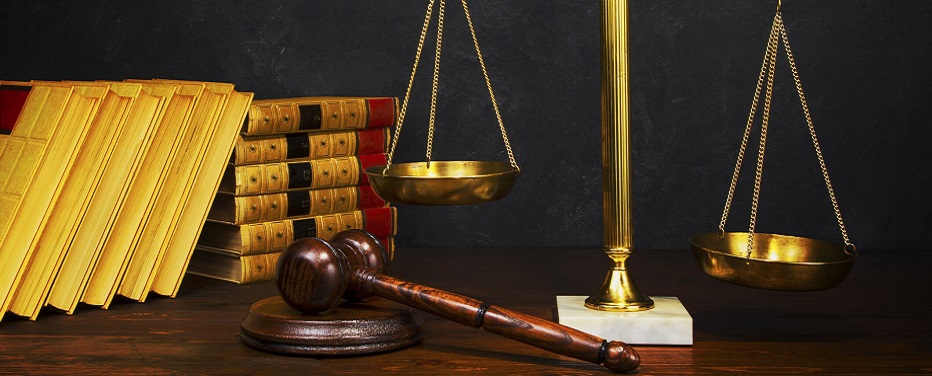 Free Initial Consultation. 1.866.601.5518. We help federal contractors in ALL States to avoid costly mistakes with teaming agreements.
Knowing whether or not your teaming agreement template or other contractual agreements can withstand allegations of SBA affiliation in a bid protest should always be a major concern for small businesses and large contractors.
Although SBA affiliation rules have significantly changed,  teaming contracts and other types of independent contractor forms are still being challenged as violation SBA regulations.
Companies can avoid this headache early in the bidding phase or simply get professional help from government contract attorneys that understand the problems associated with simply copying and pasting generic teaming agreements.
Federal Contractor Teaming Agreement Services
When it comes to business partnership agreements and helping with government contract teaming agreements, our government small business attorneys provide a wide array of services including:
Draft subcontract agreement documents and review of federal independent contractor forms

Avoiding limitation on subcontracting violations and penalties

Legal advice on new SBA affiliation rules 13 CFR 121.103 and execution of legal partnership agreements

Assessment of similarly situated businesses in each subcontractor agreement

Application of joint venture agreements and SBA affiliation rules to independent contractor forms.

Meeting government contracts small business requirements

Understanding the difference between and teaming agreement vs joint venture

Some prime and subcontractor teaming arrangement and joint venture agreement disputes

Help with legally binding contract agreement terms

Small Business Size protest litigation and appeals to SBA Office of Hearings and Appeals (SBA OHA)
At Watson & Associates, LLC our federal contract teaming attorneys and FAR 9.601 subcontractor contract law consultants provide our clients with detailed guidance and aggressive legal representation that can reduce corporate liabilities while safeguarding company revenues.
We provide over 30 years of combined experience to companies that focus on proactive legal solutions and thinking out of the box. 
If you bidding on federal contracts and looking to find a lawyer that handles government contractor small business agreements and independent contractor forms, call  1-866-601-5518. FREE Consultation Lawyers.
With a national reach, our procurement team includes several seasoned professionals who consistently work with small business government contractors and even large general contractors to resolve potential and actual problems with draft subcontract agreement drafting and compliance with SBA affiliation regulations and FARf 9.601  independent contractor forms. Watson & Associate have also earned a reputation for getting results for small businesses and large DOD contractors through vigorous representation.
With law offices in Washington DC and Colorado, Watson & Associates, LLC  government contract law attorneys provide legal assistance to companies seeking to enter into a subcontractor teaming agreement but want to make sure their legal partnership agreements are compliant with federal regulations.
FAR 9.601

 SBA rules have not eliminated affiliation with contractor business partnership arrangements
 Although the SBA has since initiated new rules that relax the old affiliation rules by introducing the theory of similarly situated small businesses in contractor agreements, business partnership agreements, and teaming arrangements can still be a dangerous undertaking. At Watson & Associates, our contractor government contract lawyers can help to avoid some of the costly legal pitfalls. See more information about joint venture affiliation under new rules.
Team Definition
Under FAR 9.6, there is no actual team definition or description of contractor agreements. Instead, companies entering into small business subcontractors should apply the definition of teaming with the relevant rules to also apply to teaming agreements. This includes 13 CFR 121.103 and FAR limitations on subcontracting rules.
Are Teaming Agreements Enforceable?
As a practical matter, your contractor teaming agreements under FAR 9.601  are not, by themselves, enforceable contracts in court. When a bidder represents to the agency that it has entered into a subcontracting agreement, the executed independent contractor form serves to let the agency know that a specific offeror has a valid commitment to perform the project.
Courts have ruled that a subcontractor teaming contract does not have the substantive terms of an enforceable contract. Instead, it is only an agreement to enter into a contract upon the award by the government.

Bidders should seriously consider drafting an independent subcontract.

This would meet the legal requirements of a contract and the parties' rights would be enforceable under the subcontract in court.

Although FAR 9.601 allows  for general contractor and subcontractor agreements, there are crucial limitations

A prime contractor can face harsh affiliation penalties from a bid protest.
Initial bidding stage through contract closeout: We also provide legal advice and consulting from the initial bidding stage through the performance stage of the contract regarding team agreements and joint venture agreements. Our government small business attorneys also provide litigation assistance when a small business size standard protest is filed.
Subcontracting Agreements and SBA Affiliation – Ostensible Subcontractor Rule
When companies fall astray from the definition of ostensibly under FAR 9.601 or 13 CFR 124.103, there are harsh consequences for drafting and executing improper subcontracting agreements for government bids. Our Federal contractor agreements lawyers help federal government contractors to avoid costly legal mistakes under the Ostensible Subcontractor Rule.
We also review each contractor teaming arrangement for compliance with the Limitation on Subcontracting Rule under FAR Part 52.219.9.

Learn more about similarly situated small businesses and new rule.

Be mindful of exclusive teaming agreements
Watson's government contractor teaming agreements lawyers represent federal contractors in all states regarding SBA affiliation and subcontractor agreement compliance matters. We help federal small businesses and large DoD contractors in Alaska, Arizona, Arkansas, California, Colorado, Connecticut, Delaware, Florida, Georgia, Hawaii, Illinois, Indiana, Kansas, Louisiana, Maine, Maryland, Massachusetts, Michigan, Minnesota, Mississippi, Missouri, Montana, Nebraska, Nevada, New Hampshire, New Mexico, New York, North Carolina, Ohio, Oklahoma, Pennsylvania, Rhode Island, South Carolina, Tennessee, Texas, U.S. Virgin Islands, Utah, Vermont, Virginia, Washington, Washington, DC, West Virginia, Wisconsin, and Wyoming.
Additional CTA Enforceability Information
Avoid Costly Legal Mistakes With Hiring Incumbent Personnel Under the Ostensible Subcontractor Rule.
Is your business team partner providing the primary and vital parts of the contract?
Find out whether your agreements are enforceable in Court.
Call Our Federal Teaming Agreement (CTA) Lawyers
For help with your contractor teaming arrangements (CTA), joint venture agreements, or compliance with federal contractors agreements regulations, or to make sure that you meet the statutory team definition and new SBA teaming agreement rules, call Watson's government contract attorneys or call 1-866-601-5518 for a FREE Initial Consultation.