Public Procurement Corruption and Contractor Bribery Defense Lawyers
Federal Procurement Bribery Defense Attorneys: Shielding Government Contractors from Public Corruption Allegations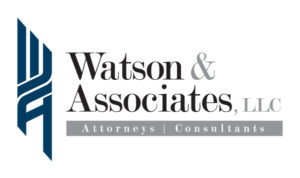 In the world of federal procurement, the line between compliance and allegations can be incredibly fine. For government contractors and public procurement officials, accusations of impropriety can arise unexpectedly. This is where our specialized team of bribery defense attorneys becomes crucial. We are uniquely positioned to champion the rights of those ensnared in the often convoluted web of public corruption cases.
The Distinct Advantage of Specialized Representation
Mastery of Federal Procurement: As dedicated bribery defense attorneys, our experience with government contractors is unparalleled. We've delved deep into the intricacies of federal procurement, ensuring that we are equipped to craft tailored defenses for both companies and individual officials.
Aggressively Challenging Allegations: Public corruption lawyers on our team don't just respond; we proactively challenge. Recognizing that mere allegations can tarnish reputations, we focus on aggressive, preemptive strategies that dismantle unfounded claims and protect our clients' standing.
Legal Depth and Precision: The realm of federal procurement is intricate, with its own set of ever-evolving regulations. Our public corruption lawyers and bribery defense attorneys are adept at navigating this complex terrain, ensuring no stone remains unturned in defending our clients.
Customized Advocacy: Whether representing a large-scale government contractor, a burgeoning startup, or an individual public procurement official, our bribery defense attorneys tailor their approach, ensuring targeted, robust defense mechanisms.
Bribery Defense Attorneys with Dual Insight Having attorneys exposed to the private sector's challenges and the inner workings of governmental processes is invaluable. Such insight enables our public corruption lawyers to craft strategies that resonate effectively with governmental entities, ensuring our clients are comprehensively protected.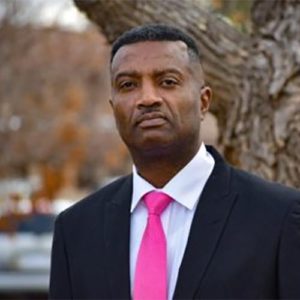 Theodore P. Watson, Esquire. Practice Group Lead. At Watson & Associates, with law offices in Colorado and Washington, DC, our top rated federal criminal defense attorneys have experience actually working for federal government contracting agencies. We understand the nuts and bolts of how the investigation comes about and how the DOJ or even the SBA OIG develops a civil or criminal case against you.
A crucial aspect of our practice lies in the fact that many of our federal defense lawyers possess extensive experience as government contracting officials. We also understand how trial lawyers in federal agencies like the DOJ and the U.S. Attorney's Office operate. Drawing on those valuable insights, our job is to deconstruct the government's case and develop a legal defense that can create leverage in the event of litigation.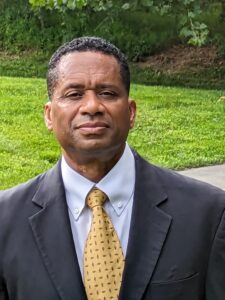 Wise D. Allen, Esquire , Counsel is a former Veteran Lieutenant Commander Judge Advocate for the United States Military. He also has extensive knowledge and experience in resolving corporate defense and litigation in vast international and national legal issues.
He brings a wealth of successful experience to government contractors seeking defense counsel in the various areas of procurement fraud, international contracting, bribery defense, False Claims Act defense and more.
Mr. Allen's federal litigation experience as a former appellate attorney representing the United States and federal attorney for defendants in trials that led to his clients receiving overwhelming favorable outcomes in contested issues and obtaining non-contested resolutions. Read  more..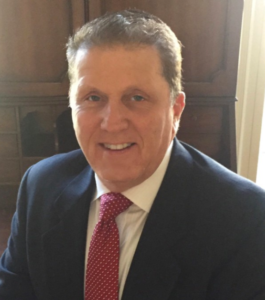 Scott Lovelock, Esquire, Counsel, brings a wealth of proven knowledge and experience helping clients address issues of risk assessment, mitigation and regulatory compliance as well as a savvy level of business and military experience that gives him a unique perspective to help government contractors succeed and to avoid most of the costly mistakes that are encountered when failing to understand and implement required compliance programs or understanding the nuances of working with government agencies. 
A retired Air Force officer, with extensive operational experience in both the field , Numbered Commands, Air Force Headquarters and the Joint Staff, he brings a unique and focused perspective of DoD operations in how he serves our clients. Read more..
4. Negotiation and Settlement: Our OIG subpoena response lawyers are skilled negotiators who can engage with the government and seek a favorable resolution on your behalf. They will explore settlement options and strive to achieve the most favorable outcome while protecting your business's reputation and minimizing potential financial penalties.
Conclusion In the high-stakes federal procurement arena, government contractors need the unparalleled expertise of dedicated bribery defense attorneys. Our public corruption lawyers stand at the forefront of this niche, tirelessly working to safeguard your rights and reputation. Our team is your most formidable defense if you're seeking a bulwark against public corruption allegations.
Contact us
For immediate help, call for a confidential free initial consultation at 1.866.601.5518 or contact us online.