Nevada Government Contracts Attorneys & False Claims Act Lawyers
Skilled Federal False Claims Act Lawyers and Federal Contractor Attorneys for Federal Contractors in Nevada. We Help Avoid the Most Costly Legal Mistakes and Minimize Criminal Liability.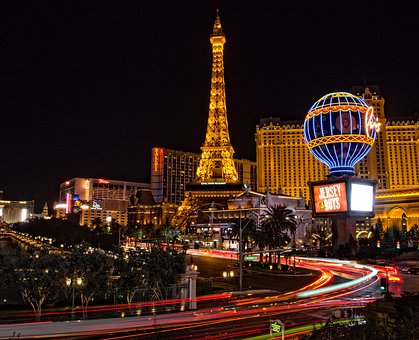 When it comes to federal government contracts in Nevada, success hinges on avoiding costly mistakes. At Watson & Associates, LLC, we are your trusted legal partners in achieving excellence. Our seasoned federal government contract attorneys and False Claims Act lawyers provide expert legal counsel and representation for federal government contractors across the United States, with a particular focus on Nevada.
With strategically located law offices in Washington DC and Colorado, our reach extends both nationally and internationally.
Why Choose Watson & Associates, LLC?
With over 30 years of experience in federal procurement law, we are uniquely equipped to guide your government contracting business to success. Our dedicated legal professionals offer aggressive representation and a nationwide presence, ensuring prompt responses to your needs, regardless of your location.
Expertise in Government Contract Law
As seasoned government contract law attorneys, we are well-versed in the common legal issues faced by federal contractors. Our areas of expertise include:
Bid Protests (GAO and COFC)
Government Contract Claims and Disputes
Cure Notices and Show Cause Letters
Small Business and SBA Program Matters
Nevada Federal False Claims Act Lawyers
Government Contractor White Collar Crime Lawyers
Litigation and Appeals (COFC and UC Court of Appeals for the Federal Circuit)
Teaming Agreements, Joint Ventures, and SBA Mentor Protégé Programs
SDVOSB, HUBZone, and SBA 8(a) Programs
Suspension and Debarment
Government Contracts Consulting Services
Fraud Case Attorneys
Bid Protests, Litigation, and Appeals
Count on us as your trusted advocates when it comes to bid protests, litigation, and appeals. We regularly appear before the Government Accountability Office (GAO), Court of Federal Claims, and the US Federal Circuit Court of Appeals. Our expertise extends to matters related to contract terminations, federal contracting claims, and more.
Nevada Federal False Claims Act Lawyers
When facing allegations under the False Claims Act in Nevada, our expert lawyers are here to protect your interests. We specialize in defending federal contractors against False Claims Act violations and offer a robust legal defense. We help you to respond to Federal Health Care Fraud OIG and DOJ civil investigative demands, criminal subpoenas, and defend civil and criminal cases involving the Trade Agreements Act (TAA compliance; Buy American Act (BAA compliance), SBA Small business fraud cases and more.
Call our Federal Nevada False Claims Act lawyers for immediate help at 1.866.601.5518. Speak to Lead Attorney Theodore Watson
Federal Government Contracts for Small Businesses
Our attorneys are dedicated to helping companies navigate the complexities of government contracts, including SBA 8(a) certification, HUBZone Program participation, SDVOSB government contract law, and more. We also represent and intervene on behalf of small businesses in SBA small business size protests and size appeals to SBA OHA.
Nevada Government Contracts Consulting
We understand the importance of increasing your bottom line through government contracts. Our federal government consultants assist in various areas, including responding to cure notices, show cause letters, ITARs, contract claims, marketing to the federal government, and ensuring FAR statutory compliance.
Nevada Government Contractor White Collar Crime Lawyers
When Nevada federal government contractors face criminal charges related to procurement fraud or other white-collar crimes, our expert white collar crime lawyers are prepared to build a robust legal defense. We guide you through the entire process, from investigation to trial.
Contract Disputes Act Compliance, REA, and Appeals
Our government contract lawyers are well-versed in Contract Disputes Act compliance. We help contractors minimize contractual liabilities and handle Contract Disputes Act claims (CDA) cases before various Boards of Contract Appeals and the U.S. Court of Federal Claims.
Federal Government Contracts Legislation, Government Regulation, and Policy
We keep our clients informed about federal government contract regulations and procurement policies, ensuring they remain compliant. Our attorneys assist with navigating the complex FAR regulations, taking proactive steps when new regulations develop in the Federal Register.
Procurement Fraud Case Attorneys: Protecting Your Interests
Our team of procurement fraud case attorneys works tirelessly to protect federal contractors in Nevada against allegations of fraud. We provide a strong legal defense and collaborate with local criminal defense attorneys to offer comprehensive support.
Government Contract Attorneys Helping Nevada Companies
Watson & Associates, LLC serves Nevada companies in cities such as Las Vegas, Reno, and more. We're dedicated to helping you succeed in the world of government contracting.
Call Our NV Federal Government Contract Law Firm Today for Immediate Help
For a FREE Initial Consultation with our expert False Claims Act lawyers and fraud case attorneys, call us toll-free at 1-866-601-5518 or contact us online. Don't let legal challenges hinder your government contracting success. We're here to help you thrive.