Debarred Meaning :: What Does Debar Mean in Government Contracting?
How Does Debarment Impact Your company?
When the federal government decides to debar your company from doing business with the federal government it can be a serious problem for the company's future. The most important tip for contractors is to understand that debarment policy and procedure and laws should not be used as a tool to punish contractors. Such use would arguably be an abuse of discretion.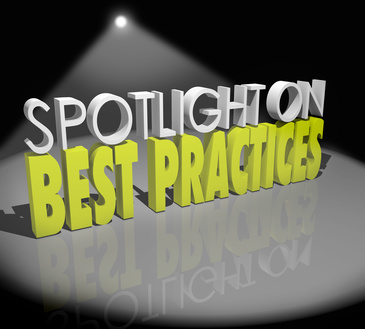 Many contractors end up with an adverse suspension or debarment action because they sometimes do not understand the debarment process and how to respond to a recommendation to debar the company.
The first step is to understand when the debarring official would more than likely debar a contractor.
Under FAR 9.406, the debarring official has an obligation to decide whether such an action would be in the best interest of the government. The debarment statutes should not be used to punish your business. Instead, the bottom line is that the federal government is only supposed to do business with responsible contractors.
Simply because an agency recommends you for debarment does not mean that the deciding official has to debar you.
The first level of inquiry is the seriousness of the situation and what mitigating circumstances there may be for the debarring official to consider. This is where your response to a debarment action is important.
When responding to a debarment recommendation, government contractors should seriously think about what actions they can take to mitigate the possibility of being debarred. This includes the development of internal policies and controls, training for key personnel and employees and actually taking responsibility for some level of wrongdoing.
Meaning of debar for Government Contractors? 
Debarred Meaning: A federal government debarment occurs when an agency debarring official excludes or disqualifies (debar) a person or government contractor for a specific period of time. The amount of time is usually not longer than 3 years. Under the legal debarring meaning, a debarment has government-wide effect applying to all Federal programs and procurement.
What happens if a company does business with a person or contractor that has been suspended or debarred?
This can be problematic under the official debarred meaning. If you conduct business with a suspended or debarred company or person, the contracting officer may disallow costs, annul or terminate your contract or even start suspension or debarment proceedings against you. 
Companies should conduct due diligence to make sure that subcontractors or individuals are not on the suspension and debarment list before doing business with them. 
What does the debarment official consider?
There are certain key elements of concern when the official decides whether or not to debar your company. This includes whether you have effective standards of conduct and internal control systems in place at the time of the alleged activity which constitutes cause for debarment or had adopted such procedures prior to any Government investigation of the activity cited as a cause for debarment. Although federal contractors tend to minimize the use of company policies, actually developing a plan of action when responding to a proposed debarment action can help the outcome in your favor.
Voluntary disclosure: Another key point the debarment decision make can look at as a mitigating circumstance is whether you voluntarily disclosed the incident to the appropriate government agency. This can show some level of responsibility on the part of your company.
Internal investigation: Another factor that can weigh heavily on a debarment and suspension outcome is whether you performed a full internal investigation on the matter. Failure to accomplish this important task can lead the debarment official to think that you didn't take the matter seriously. This is often a costly mistake made by government contractors. You should always conduct an internal investigation and report the findings and subsequent actions taken to the debarment official.
Cooperation with the government: Although this may seem obvious, many government contractors do not always fully cooperate when there is an investigation leading up to the suspension or debarment. This can be a problem when the official makes a decision to debar you or not. There are obviously time constraints that may prevent you from taking remedial action. However, the official will not just take any excuse. You must be prepared to back up your statements.
The bottom line is that if you are served with a notice of debarment or suspension from government contracting, the impact to your company's future is seriously at risk. Having the right suspension and debarment attorney on your side can be an asset. Not all contractors know what to do in these circumstances. Many make the mistake of drafting response internally and hoping for the best. This is not a good idea. 
Understand debarment policy and procedure. One of the most common reasons why companies are debarred from federal contracts is a lack of business ethics. Although this seems to be an unfair statement, the federal government tends to think that if there is no evidence that you have a viable contractor business ethics policy in place, then in it eyes your company may run the risk of not being a responsible contractor.
Debarment policy and the procedure can be very tricky. The procedure actually puts the burden on the contractor as to why it should not be suspended or debarred.
If you are a government contractor that has been proposed for suspension or debarment,  contact the federal suspension and debarment lawyers at Watson & Associates, LLC for a Free Initial Consultation. Call 1-866-601-5518.