FAR Termination for Default Government Contracts & Appeals
SAVE THOUSANDS OF DOLLARS BY AVOIDING SOME OF THE MOST COSTLY LEGAL MISTAKES IN CONTRACT TERMINATIONS . NATIONWIDE HELP FOR FEDERAL CONTRACTORS IN ALL STATES.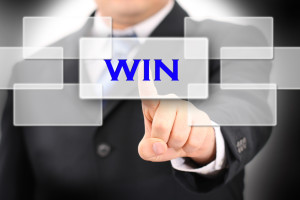 When the government issues you a cure notice or show cause letter for contractor failure to perform, you can be sure that a FAR termination for default letter ( or for cause letter) is already on the way or in the cards. Most government contractors mistakenly believe that the default process can be handled through being diplomatic. Unless you craft a compelling response to a default letter, the government will terminate your contract termination for cause without hesitation. You must be prepared to aggressively handle the situation. Get:
Detailed assessment of your case and facts leading up to the termination of contract

Preparation of appeal documents and motions

Responding to government motions and pleading

Help in negotiating for conversion to termination for convenience

Development of legal authority to support facts if the government acted unreasonably

Over two decades of experience among our team

Prompt opinion and turnaround and reasonable rates

Nationwide help for federal contractors nationwide and overseas
AVOID COSTLY MISTAKES THAT WILL CAUSE THE GOVERNMENT TO WIN ON TERMINATION CASES
When the government issues a FAR termination for cause, it can be difficult to overturn on appeal.  Common reasons where the contracting agency could prevail AND where you can avoid costly mistakes include:
Failing to provide proof of insurance and other documents requested by the government or giving the government erroneous information ( Philip Emiabata d/b/a Philema Brothers v. United States, No. 17-447 C (Aug. 29, 2018).
Failing to complete project by completion date specified in contract (State Corps v. United States, No. 14-1121 C (Feb. 15, 2019) 
Failure to provide required notice within 10 days of start of alleged delays (Lake Charles XXV, LLC v. United States, No. 09-363 C (Oct. 15, 2014)

Misapplication of bad faith requirements against the government.

Not properly responding to the show cause notice government contracting request
When the agency makes a final determination to terminate you for default, we offer:
Over two decades of litigation experience

Default appeals to the Armed Services Board of Contract Appeals, Civilian Board of Contract Appeals

Litigation and appeals at the Court of Federal Claims

Competitive rates when compared to large law firms

Aggressive legal representation

Over 20 years of federal procurement experience

Get a Detailed Assessment of the Merits Before Appealing a Contract Termination for Cause FAR Case

Get Nationwide Help From Government Contracts Lawyers That Have Been on the Other Side and Understand The Rul

es.
GET LEGAL REPRESENTATION FOR COMPETITIVE RATES WHEN COMPARED TO LARGE LAW FIRMS
FAR TERMINATION FOR DEFAULT ATTORNEY SERVICES 
Watson & Associates' T4D law firm provides a detailed review of the facts leading up to FAR termination for default of government contractors for both services contracts and federal construction projects, assesses whether the contracting officer has violated government procurement law or has abused his or her discretion when terminating a government contract. We then prepare the written notice of appeal to the respective players and aggressively protect your rights.
As contract termination for cause lawyers, we provide:
Assessment of notice to cure and show cause government contracting decisions

FAR Cure notices and related documents for construction contracts or contracts acquiring supplies and services

Construction contract rights and minimize the changes of being liable to the government

Service contracts dispute resolution and  whether you are liable to the government for damages

Failure to perform contractor default cases – unlawful termination – failure in acquiring supplies on time

Substantial completion defenses if applicable

Corps of Engineers construction default legal representation 

Legal analysis of government fault outside of the contractor's responsibility

Legal review for the government's breach vs default when issued a contract termination letter

Review of specific facts that create legal defenses for the contractor such as constructive change matters

Detailed legal analysis and preparation of your appeal to the Boards of Contract Appeals and COFC

A thorough assessment of the relevant facts leading to the notice of default

Potential for negotiations in contract disputes.

We handle construction termination of contract and service contract T4D cases.

We provide help with converting default decisions into a termination for convenience.
To Speak in Confidence With a Government Contract Attorney About Appealing a T4D Default Case, Call 1-866-601-5518 for a FREE Initial Consultation.
Although you may have a legitimate reason for contract delays or inability to perform according to the contract terms, you still have to follow the sometimes-difficult processes following your letter of default on contract and rules involved with federal procurement.
Be aware that the process for challenging a FAR termination for cause vs convenience is substantially different
Preparation for termination of government contracts should begin when a cure notice is issued by the agency. The underlying hope for any federal government contractor does not ever have to receive a notice to cure default, a FAR show cause notice or ultimately contract defaults and terminations (also referred to as a contract termination for cause. If you are a federal contractor and you have even received a cure notice, you should be seeking legal counsel immediately. Why is this? Because such a notice sets the path for a default.
Waiting until an actual letter is issued too late and makes it more difficult for an appeals attorney to prepare a solid case for the appellate court.
Compared to a termination for convenience, if the federal government issues your company a default letter (also referred to as FAR Part 49 default or T4D under FAR 49), without sound legal representation for dispute resolution, you may end up owing the government thousands of dollars or giving up your legal rights.  
Although the courts hold the government to a high standard when terminating a government contract for convenience, when the evidence is looked by an experienced government contracts attorney, critical agency mistakes by the contracting officer can be uncovered. 
Get a detailed legal review of your case

Receive an assessment of the next steps and strength of filing a contract default appeal

Look at the possibility of getting a contract termination by default converted to one for convenience of the government

Invest in proactive legal evaluation before actually getting into costly litigation on appeal

Nationwide legal representation for federal contractors at competitive rates.
What Must the Government Show When Issuing a FAR Termination? 
When the contracting officer issues a contract termination for cause FAR 52.249-8 or FAR 49.4, and alleges that you have failed to meet your contractual obligation under the contract cancellation clause, it must defend any appeal filed by the contractor.
In a T4D case, if the contract was terminated before the actual completion date, the agency must show that use of the government contract Termination for Default Clause was proper and correct. If not, the agency could be found to have issued an unlawful decision.  See Case Where Contractors' Mistake in Bid Pricing Causes Government to Terminate for Default and Court Gives no Mercy.
Contract Termination for Cause: What is  Contractor ? 
The Federal Acquisition Regulations T4D or FAR termination for cause clause, which is secretly embedded into your contract, allows the government to terminate the contract for cause. This means that when you do not follow the terms of the contract, are late performing or even gives the contracting officer a reasonable belief that your company will not perform the contract as agreed (anticipatory repudiation), the agency can issue a default letter.
Be mindful that the government can terminate the contract entirely or in part. Very seldom would you see a contract default in part but it does happen from time to time.
TERMINATION FOR DEFAULT CLAUSE TIPS  
Many government contractors or their attorneys simply focus on the facts at hand when handling T4D cases. However, while this is admirable, experienced contract termination attorneys also keep track of preservation of rights for  a potential appeal.
You want to make sure that all of the critical issues are addressed at the contracting officer level – or least brought up. This is especially true when the CO issues a show cause notice for non performance.

Waiting for the appeal process is simply too late.

FAR 33.211(a)(4)(v) and 41 USC 605(a) require that contracting officers' decisions advise contractors of the specifics of their appeal rights. If the contracting officer's decision does not do so and you demonstrate that you were actually prejudiced by the missing or erroneous information, the
90-day appeal period to the Board does not begin to run. Decker & Company v. West, 76 F.3d 1573, 1579-80 (Fed. Cir. 1996); Ra-Nav Laboratories, Inc., ASBCA No. 49211, 96-2 BCA ¶ 28,514 at 142,396, recons. denied, 97-1 BCA ¶ 28,650, aff'd, 137 F.3d 1344 Cir. 1998).
The goals of effectively handling contract defaults and terminations is to facilitate a result where the government wins and you win as a federal contractor. If your approach is to simply push back with no eye towards negotiations or give and take, then it could be an uphill battle. This is where Watson & Associates, contract default appeal attorneys can help.
COMMON REASONS WHY YOU MAY NOT WIN AN APPEAL
As a federal contractor you fail to complete project by completion date specified in contract. The Court of Federal Claims on appeal found that Government did not waive the default termination because it consistently informed contractor after completion date had passed that the contractor was in default, that the Government was considering terminating for default, and that the Government intended to assess liquidated damages.

State Corps v. United States, No. 14-1121 C (Feb. 15, 2019)

The Court of Federal Claims decided that a partial termination for convenience was improper because agency Contracting Officer testified she did not exercise her own independent judgment in ordering it, but contractor did not establish that the invalid termination for convenience or any other alleged government actions or breaches excused its subsequent failure to perform or invalidated the subsequent default termination)

.

Securiforce International America, LLC v. United States, No. 12-759 C (Apr. 12, 2016)
WHEN CAN A TERMINATION FOR DEFAULT BE CONVERTED TO A TERMINATION FOR CONVENIENCE?
The following are some of the situations where the court may rule in your favor as the appellant seeking to convert a termination for default into a termination for convenience.
If you refuse to perform further on a government contract due to multiple instances of abuse suffered from government employees, culminating in a false allegation that you had assaulted your government supervisor. Court of Federal Claims found that subsequent termination by default was made in bad faith and is converted to termination for convenience.

Brian Bowles v. United States, No. 14-198 (Aug. 8, 2019)( Bad faith and breach of contract).

Contract agency failed to consider several required factors in FAR 49.402-3(f)(1)-(7) prior to terminating the contract for default and relied instead on analysis of government official who had history of hostility toward contractor and whose own analysis was deficient. On appeal the Court of Federal Claims converted the default termination to termination for convenience.

Alutiiq Manufacturing Contractors, LLC v. United States, No. 15-881 C (June 27, 2019) 
Breach vs default: What must the contracting officer consider before issuing a government contract default action? 
FAR (49.402-3(f)) contract termination for default clause shows a list of things that the contracting officer must consider before terminating a contract for default. They include:
The terms of the contract and applicable laws and regulations – FAR 52.249 8.

The specific failure of the contractor and the excuses for the failure.

The availability of the supplies or services from other sources.

The urgency of the need for the supplies or services and the period of time required to obtain them from other sources, as compared with the time delivery could be obtained from the delinquent contractor.

The effect of a termination of contract on the ability of the contractor to liquidate guaranteed loans, progress payments, or advance payments.

Any other pertinent facts and circumstances.
Can a Contractor Terminate a Government Contract for Default? 
As a practical matter, no:  When the agency acts due to an allegation, there has to be a very rare situation to even support such an action. Generally, the FAR  clauses allows for the government to terminate the contract. However, a contractor has sufficient evidence to show some level of constructive termination, then there could be a possibility. However, facts leading to changes in contract terms etc must still follow the requirements of the Contract Disputes Act. A contractor cannot simply abandon the contract and avoid damages on the amount due for reprocurement of services similar to those terminated
 APPEALING A TERMINATION FOR DEFAULT CASE?
Under the Contract Disputes Clause, you can appeal the Contracting Officer's decision to either the respective Board of Contract Appeals or the U.S. Court of Federal Claims.  A common problem seen is that companies are not always aware of under the FAR contract default clause are the deadlines for filing termination appeals. You should always engage with your legal counsel immediately after receiving a termination for default letter.
You want to always start a legal analysis of whether you have a meritorious case for appeal.

Have you already preserved your rights to appeal at the contracting officer level (this is why the cure notice response and FAR show cause notice is so important.)
T4D DEFAULT APPEAL DEADLINE 
Generally, when you receive the contracting officer's final decision asserting a termination for default,  you, the contractor, has ninety days to appeal to the appropriate board of contract appeals, or twelve months to file your appeal in the US Court of Federal Claims.
If you do not file your appeal in time, then the contracting officer's decision becomes final.
Filing an appeal at the boards of contract appeals may be less expensive

to

begin with but deadlines are shorter.

If you miss the 90-day filing deadline, you can still file at the Court of Federal Claims.
NATIONWIDE AND OVERSEAS HELP FOR FEDERAL CONTRACTORS
Our government contracts termination for default lawyers provide legal counsel to defense contractors throughout the United States and overseas including Alabama, Alaska, Arizona, Arkansas, California, Colorado, Connecticut, Delaware, Florida, Georgia, Hawaii, Idaho, Illinois, Indiana, Iowa, Kansas, Kentucky, Louisiana, Maine, Maryland, Massachusetts, Michigan, Minnesota, Mississippi, Missouri, Montana, Nebraska, Nevada, New Hampshire, New Jersey, New Mexico, New York, North Carolina, North Dakota, Ohio, Oklahoma, Oregon, Pennsylvania, Rhode Island, South Carolina, South Dakota, Tennessee, Texas, Utah, Vermont, Virginia, Washington, Washington DC, West Virginia, Wisconsin, Wyoming, and Virgin Islands. Call our federal contract appeal lawyers today for immediate help. 1-866-601-5518. We help with default contract cases in  Dubai, Afghanistan, Iraq contractors and Saudi Arabia when contractor defaults on contract\ for the US Government.
CALL OUR TERMINATION FOR DEFAULT APPEAL LAWYERS 
If you have been issued a service contract termination for default letter allegedly because the CO thinks that there may be case when a contractor fails to perform the services for commercial item contracts, a contractor defaults on contract for construction or need immediate help a pending case, call our termination for default government contracts attorneys at 1-866-601-5518 for a Free Initial Consultation.