Termination for Default Clause T4D Lawyers
Helping Federal Contractors to Avoid Costly Legal Mistakes from Notification to Appeals. Free Initial Consultation. Call 1-866-601-5518.
Termination for Cause, Termination of Contract Litigation and T4D Appeals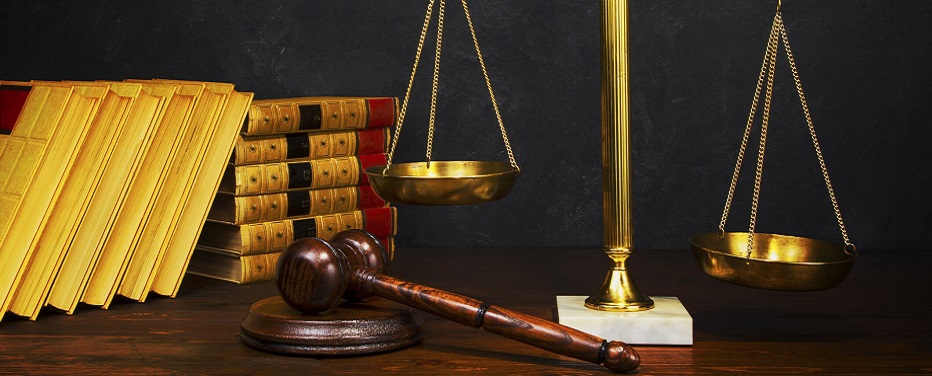 If the federal government issues your company a termination for default notice–T4D result (also referred to as termination for cause, without sound legal representation, you may end up owing the government thousands of dollars, if not millions. When the contracting officer notifies you that your contract is terminated for default, how you handle the issue is critical to preserving your rights for any appeals litigation. 46% of termination for default cases are lost on appeal because the contractor did not preserve their rights at the contracting officer level.
When the contracting officer notifies you that your contract is terminated for default, how you handle the issue is critical to preserving your rights for any appeals litigation. Watson & Associates' government contract law attorneys frequently help government contractors before and after the agency's termination notification letter. Since the appeal courts are extremely strict about the facts occurring before the appeals phase, companies should make sure that their rights are not jeopardized.
Damages can include re-procurement cost, delays, unliquidated progress payments and other legal remedies for your alleged failure to perform. The best plan of act attack is to develop evidence to show an appeals court that the government wrongfully terminated the contract for cause, the government significantly contributed the underlying reason, or show some level of legal excuse.
The termination for default litigation process can be daunting and exhaustive without sound legal advice

Our goal is to develop the strength of your case early and focus on getting the T4D reversed or negotiated.
Termination for Default (T4) Legal Services
The law firm provides a detailed review of the facts leading up to the termination for default, assesses whether the contracting officer has violated government procurement law or has abused his or her discretion. We then prepare the notice of appeal to the respective players. Our T4D lawyers provide:
30 years experience in procurement law.
Prompt responses.
Legal costs at a fraction of what other firms charge.
Aggressive representation.

Detailed legal analysis and preparation of appeal documents

A thorough assessment of the relevant facts

Potential for negotiations in termination for cause cases.

Aggressive appeals and litigation services.

We handle construction termination for cause and service contract T4D cases.

We provide help with converting default decisions into a termination for convenience.
 Call 1-866-601-5518 for a FREE Initial Consultation.
Termination of Contract Clause Under FAR 49.4
Termination for default is generally the exercise of the Government's contractual right to completely or partially terminate a contract because of the contractor's actual or anticipated failure to perform its contractual obligations.
Under FAR 49.402-2, the Government is not liable for the contractor's costs on undelivered work and is entitled to the repayment of advance and progress payments, if any, applicable to that work. The Government may elect, under the Termination for Default Clause, to require the contractor to transfer title and deliver to the Government completed supplies and manufacturing materials, as directed by the contracting officer.
Not all agency contract actions are lawful. Given the impact of a termination for default (T4D) on a company's future, courts look at a termination decision as a last resort for the government. Furthermore, the burden is on the government to provide evidence and to show the appeal court that its decision was justified. This is where Watson's federal government contract law attorneys can help.
What Must the Government Show When using the Contract Termination Clause?
When the contracting officer issues a termination for cause, it must defend any appeal filed by the contractor. If the contract was terminated before the actual completion date, the agency must show that use of the Termination for Default Clause was proper and correct. Find out How Does a Decision to Debar Government Contractors Impact Your company.
Courts see a default termination as a drastic sanction against the contractor.

The government must show that its default decision was reasonable and supported by solid evidence.
Do you get additional time for differing site conditions on construction projects?
If the contracting officer issues a T4D under the termination for default clause but fails to credit time for a valid differing site condition construction claim, there may be grounds to appeal the termination for default. See AGBCA No. 94-165-1, Harry and Keith Mertz Construction, Inc.
Can the government terminate your contract for failure to make progress?
If you can show that you still can be reasonably expected to finish the project on time, then the government may have a hard time defending its T4D action.
What must the contracting officer consider before issuing a contract termination for default action?
FAR (49.402-3(f)) shows a list of things that the contracting officer must consider before terminating a contract for default. They include:
The terms of the contract and applicable laws and regulations.

The specific failure of the contractor and the excuses for the failure.

The availability of the supplies or services from other sources.

The urgency of the need for the supplies or services and the period of time required to obtain them from other sources, as compared with the time delivery could be obtained from the delinquent contractor.

The degree of essentiality of the contractor in the Government acquisition program and the effect of a termination for default upon the contractor's capability as a supplier under other contracts.

The effect of a termination for default on the ability of the contractor to liquidate guaranteed loans, progress payments, or advance payments.

Any other pertinent facts and circumstances.
Nationwide Government Termination for Default Legal Representation
With law offices in Washington, DC and in Colorado, Watson & Associates' government contract termination for cause lawyers frequently provide direction and legal advice to clients seeking to take the next step in a government contract termination for default case. Our goal is to build a stronger case that could convince the appeals court that the use of the termination for default clause was unlawful. See our representative cases. 
Our clients: Our customers include small businesses and large DOD contractors in various industry groups such as construction companies, IT services and more. 
Watson's government contract lawyers practice before the Civilian Board of Contract Appeals, Armed Services Board of Contract Appeals (ASBCA) or contract termination appeals to the U.S. Court of Federal Claims and US Court of Appeals for the Federal Circuit.
When contractors appeal the government's decision, proving that the agency actions were not justified is the first level of assessment. The federal government must meet this burden of proof.  Lisbon Contractors, Inc. v. United States, 828 F .2d 759 (Fed. Cir. 1987).
Appealing a contract termination for cause action requires you to act quickly. Meeting the filing deadline also means assessing all facts and documents before drafting and filing the appeal.  Without a detailed and sound appeal, T4D cases tend to fall by the wayside and not get an adequate result. Companies should make sure that there is, in fact, a formal final decision.
Watson's termination of contract for default lawyers represents federal contractors in all states regarding litigation and trial matters. We intervene for federal small businesses and large DoD contractors in Alaska, Arizona, Arkansas, California, Colorado, Connecticut, Delaware, Florida, Georgia, Hawaii, Illinois, Indiana, Kansas, Louisiana, Maine, Maryland, Massachusetts, Michigan, Minnesota, Mississippi, Missouri, Montana, Nebraska, Nevada, New Hampshire, New Mexico, New York, North Carolina, Ohio, Oklahoma, Pennsylvania, Rhode Island, South Carolina, Tennessee, Texas, U.S. Virgin Islands, Utah, Vermont, Virginia, Washington, Washington, DC, West Virginia, Wisconsin, and Wyoming.
Cities in which our Washington DC government contract termination for cause attorneys help federal contractors include Anchorage, AK; Atlanta, GA; Austin, TX; Chicago, IL; Colorado Springs, CO; Dallas, TX; Denver, Colorado; Indianapolis, IN; Las Vegas, NV; Los Angeles, CA; Miami, FL; Philadelphia, PA; San Antonio, TX; San Diego, CA; San Francisco, CA; San Jose, CA; Santa Clara, CA; and Tampa, FL.
Call Watson Termination For Cause Dispute Lawyers
For help with a FAR termination of contract for default appeal, contact our federal government contracts T4D attorneys today.  If Call for a FREE initial consultation – 1-866-601-5518.
Helpful T4D Resources for Federal Government Contractors
Learn the Different Nuances With Cure Notices & Show Cause Letters
Call us for immediate help with your contract termination for default appeal case. 1-866-601-5518.