National Federal Criminal Defense Attorney of Counsel Jobs – All States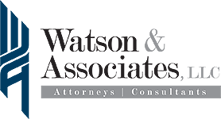 Given the increase in national demand, Watson &  Associates, LLC is actively seeking experienced and dedicated attorneys to join our team as Federal Criminal Defense Attorneys and Of Counsel Lawyers Across the United States. We have openings available for candidates located across the United States who are passionate about criminal defense and have expertise in federal defense cases especially related to federal government contracts.
As a Federal Criminal Defense of Counsel Lawyer at Watson & Associates, LLC you will play a crucial role in providing legal representation and counsel to our clients involved in federal criminal cases that involve federal government contracts and federal health care fraud. Specifically, we focus on cases related to government contracts, health care fraud, government investigation with an emphasis on the Federal False Claims Act defense, Buy American and Trade Agreement non compliance, and conspiracy to defraud the government, where we defend individuals and government contractor organizations facing charges or investigations pertaining to federal contract fraud, wire fraud, false claims, or other related offenses.
Key Responsibilities:
– Conducting thorough legal research and analysis to build a strong defense strategy.
– Providing expert advice and guidance to clients throughout the legal process.
– Preparing and presenting persuasive arguments in court during hearings, trials, and appeals.
– Collaborating with our team of skilled attorneys to develop comprehensive defense strategies.
– Conducting investigations and gathering evidence to support our clients' cases.
– Negotiating with federal prosecutors for favorable plea agreements, if appropriate.
– Maintaining a high level of professionalism and ethical standards in all interactions.
Qualifications:
– Juris Doctor (J.D.) degree from an accredited law school and active membership in the bar association.
– Minimum of 6 years and significant experience in federal criminal defense, preferably with a focus on government contract cases.
– In-depth knowledge of federal criminal law, regulations, and federal investigative and criminal procedures.
– Excellent research, analytical, and problem-solving skills.
– Strong written and verbal communication abilities to effectively advocate for clients.
– Ability to handle a high caseload, prioritize tasks, and meet deadlines.
– Demonstrated ability to work independently and as part of a team.
At Watson & Associates, LLC we are committed to providing exceptional legal representation and achieving favorable outcomes for our clients. We offer a supportive and collaborative work environment, allowing our attorneys to thrive and continuously develop their skills.
If you are a skilled and dedicated federal criminal defense attorney with a passion for federal criminal defense in government contract cases, we invite you to join our team. Please submit your resume, cover letter with hourly rate requirements, and any relevant supporting documents to this link. We look forward to reviewing your application and discussing how you can contribute to our firm's success.