Government Contracts Merger and Acquisition Lawyers
Government Contracts Mergers and Acquisitions Legal Services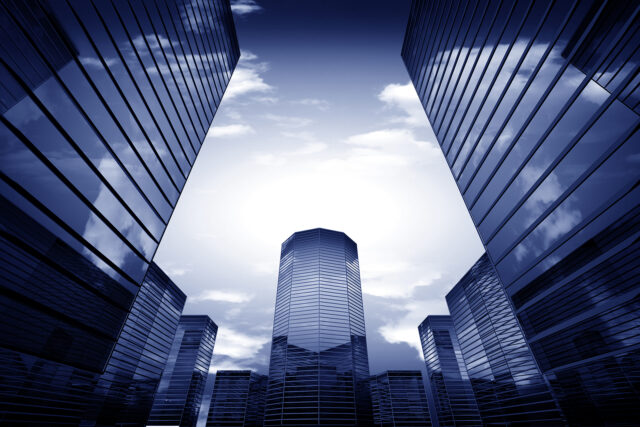 Navigating the intricate web of government contracts during a merger and acquisition is not an endeavor for the unprepared. It demands a mastery of detail, robust strategic insights, and an understanding of international protocols, especially when foreign entities aim to acquire US companies with federal government contracts. That's where we step in.
Merger and Acquisition Strategies
At our law firm, we don't just offer advice; we craft sound merger and acquisition strategies. As a seasoned merger and acquisition lawyer team, our expertise is built on our ability to handle multifaceted domestic and international transactions. Whether you're a local enterprise in Denver or a multinational corporation in Asia, our strategic insights will guide your endeavor, ensuring smooth transitions and beneficial outcomes.
Merger and Acquisition Support – What We Do Our offices in Washington DC and Denver, Colorado, are perfectly positioned to offer comprehensive support throughout the US and beyond. We provide:
Merger and Acquisition Assessment Support: Beyond the numbers, we look at cultural, operational, and strategic synergies to ensure you make the right decisions and properly apply the FAR and other procurement rules while merging.
Small Business Mergers: We've carved a niche in supporting small businesses, understanding their unique challenges, and offering solutions tailored to their needs.
Importance of Foreign Mergers and Acquisitions
In an increasingly globalized market, foreign mergers and acquisitions aren't just opportunities but necessities. Yet, the stakes are high when it concerns US companies, especially those with federal government contracts. As your dedicated merger and acquisition attorney, we provide counsel that understands international dynamics and respects the sanctity of high-level security US contracts.
Assessment of Maintaining the Seller's Small Business Status In the complex world of defense mergers and acquisitions, retaining the seller's small business status can be pivotal. Our law firm delves deep into the merger and acquisition process, ensuring that transitions don't inadvertently compromise this critical status.
High-Level Security U.S. Contracts We're no strangers to the sensitive nature of U.S. government acquisitions. Particularly in the defense mergers and acquisitions sector, where contracts often pertain to national security, our team of government services M&A lawyers operates with discretion, expertise, and an unyielding commitment to your business's objectives.
Structuring Strategies and Getting Government Consent if Needed
In the realm of government contracts M&A, strategic structuring is pivotal. Ensuring that the transactional framework is not only compliant with legal requirements but also beneficial for all parties involved is essential. Sometimes, this might necessitate obtaining government consent, especially when specific contract rights are to be transferred or assigned. Our team is adept at crafting strategies that streamline the process, while also liaising effectively with relevant government entities to secure the required consents.
Necessity to Assign a Government Contract
Transferring a government contract from one entity to another isn't as simple as just signing on the dotted line. The Federal Acquisition Regulation (FAR) typically requires an official assignment or "novation" agreement. Why? Government contracts are awarded based on specific criteria, and if a different entity is going to fulfill the contract, the government needs assurance that this entity meets the stipulated criteria and can fulfill the contract's obligations. Our team specializes in guiding clients through the assignment process, ensuring compliance and smooth transitions.
Do You Lose Pending Proposals?
One of the looming questions in government contracts M&A is the fate of pending proposals. Will they be jeopardized? Can they be transferred? The answer often depends on the specific circumstances and the wording of the proposal. With our expertise, we delve deep into the details, advising clients on the potential risks and rewards of transferring pending proposals and helping navigate any challenges that arise.
Key Issues in Government Contracts M&A Due Diligence
Due diligence in M&A involving government contracts is multifaceted. Some of the pivotal issues to consider include:
Contract Compliance: Ensuring that the target company has been in full compliance with all its government contracts is essential to avoid inherited liabilities.
Valuation of Contracts: Not all government contracts hold the same value. Analyzing the profitability, duration, and terms is key to understanding the real value they bring to the transaction.
Intellectual Property Concerns: If the government contract involves any intellectual property, understanding rights, licenses, and potential infringements is crucial.
Obligations and Liabilities: Apart from ongoing contracts, it's vital to assess any potential future obligations or contingent liabilities that could affect the M&A's value proposition.
Employee Agreements: Given that government contracts often depend on specific personnel or expertise, understanding employee agreements, non-competes, and retention is crucial.
Mastering M&A Due Diligence in Government Contracts
When diving into mergers and acquisitions (M&A) involving government contracts, due diligence is not just a procedural step—it's the backbone of a successful transaction. Our team of seasoned M&A attorneys navigates the complexities of government contracts with precision, ensuring every box is checked, every risk assessed, and every opportunity maximized.
Government Contract Ovations Under FAR 42
The Federal Acquisition Regulation (FAR) 42 outlines the novation of government contracts—a process where existing contract rights and obligations are transferred to another party. While it might sound straightforward on paper, novating a government contract demands intricate attention to detail and a deep understanding of FAR's nuances. Our team ensures that your novations under FAR 42 are executed seamlessly, abiding by all requisite regulations while safeguarding your interests.
Why Foreign and Domestic Companies Choose Us?
Foreign entities seeking to embark on the challenging journey of acquiring US-based firms with federal contracts require a partner who understands the nuances of both worlds. As specialists in government services M&A, we bridge the gap, offering clear, actionable guidance every step of the way.
Why Our M&A Legal Services Stand Out:
Unparalleled Expertise: Our M&A lawyers bring a blend of experience and specialized knowledge in government contracts. We don't just know the law; we understand the business implications behind each clause and provision.
Tailored Strategies: We recognize that no two M&A transactions are the same, especially when government contracts are involved. We design tailored strategies that align with your specific needs, goals, and the unique characteristics of the contract in question.
Risk Mitigation: In M&A due diligence, assessing and mitigating risks is paramount. We ensure you're fully informed and protected, whether it's potential liabilities, compliance concerns, or valuation discrepancies.
Transparent Communication: We pride ourselves on maintaining clear channels of communication throughout the M&A process. From the initial stages of due diligence to the final stages of contract novation and beyond, we keep you in the loop, ensuring clarity and confidence.
Commitment to Success: Our primary goal is your success. We pull out all stops, employ the finest strategies, and leverage our vast expertise to ensure your M&A transactions are successful and exemplary.
Your Next Step in Government Contract M&A
The world of government contract M&A is laden with opportunities—but only if navigated correctly. With our team by your side, you're not just getting a service; you're gaining a partnership dedicated to excellence. Ready to embark on a successful M&A journey? Let our expertise guide the way. Call us today at 1.866.601.5518.
You're in the right place if you're searching for a government contracts merger and acquisition law firm with unmatched expertise and a proven track record. Our dual presence in Washington DC and Denver allows us to serve buyers and sellers across the US and overseas with distinction.