Government Contract Law and Ethics Training Event Details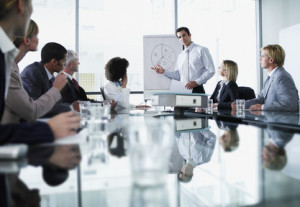 This course is designed to familiarize and inform current government contracts of the legal requirements and obligations that are embedded into their contracts. Given the increased crackdown on government contracting, there as increase in terminations for default due to non-compliance with contract terms and conditions. This is especially true with construction contracts and services. In addition, more investigations are launched either from bid protests or during performance due to allegations of improper relationships, conflicts of interests and other ethical considerations.
At Watson & Associates, LLC, our lawyers offer highly substantive government contract law and ethics training to small and large business across the United States.
Learn how to avoid costly ethics mistakes
Teach your key personnel how to comply with the rules and regulations
Make sure that CEOs are not ultimately subject to fines and penalities
Avoid suspension and debarment
On November 23, 2007, a final rule was published in the Federal Register and two new FAR clauses became effective on December 24, 2007. These new clauses are very important to all federal government contractors and they mandate the preparation of a Contractor Code of Business Ethics and Conduct (FAR 52.203-13) and the Display of Hotline Poster(s) (FAR 52.203-14) if a contractor receives an award in excess of $5 million with a period of performance of at least 120 days.
This is yet another example of the unending criminalization of the federal procurement process that makes it very risky for any contractor to do business with the federal government unless the contractor keeps up-to-date on the rules. It is anticipated that suspension and debarment will be among the potential consequences of a failure to comply with these new rules, and a contractor's record of integrity and business ethics may now become part of the contractor's performance record that is evaluated as part of the contract award process.
Location: 14641 Lee Highway Suite D9 Centerville VA 20121
Contractors should consider sending their management staff and workers that are on the work site and that interact with government personnel.
Catered Lunch Provided – Enjoy an Opportunity to Network with Other Businesses.
Registration Information:
Location: Denver
November 21, 2016
Time: 8:00 am – 4:00 pm
Download Your TrainingRegistration Form
And Fax to 720-941-7201
Contact us
For more information about our government contract law and ethics services training classes, contact Watson & Associates today or call 1-866-601-5518.
Disclaimer: Watson & Associates, LLC reserves the right to cancel classes with minimum participation (20 registered attendees). Please make travel plans that are flexible. We will not be responsible for cancellation of travel costs.
Ticket Prices
1 Registrant
$750.00
2 Registrants