CO Employer Defense
Attorneys 
Employer Lawyers in Denver, Colorado, Employment Defense Lawyers, and Workplace D

iscrimination Defense Attorneys

 Serving CO and the Denver Metro Areas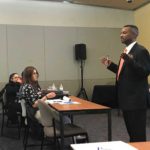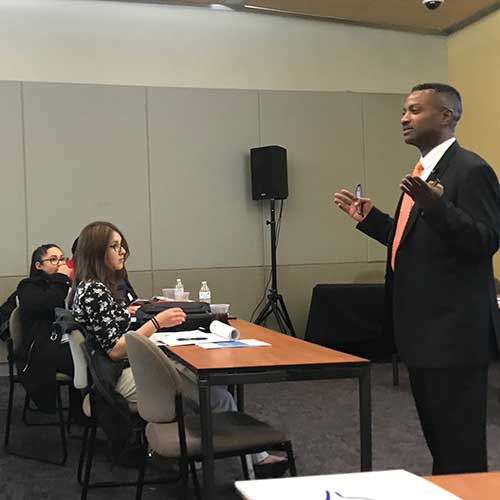 Top Colorado Employer Defense Attorneys- We Only Represent Employers: When you are involved in a lawsuit or EEOC investigation for employment discrimination in the workplace, your goal is to save the company's reputation and avoid large jury verdicts in Colorado. 
Watson & Associates, LLC is a boutique-sized law firm in Denver CO that also provides employer legal services and business representation. Our employment defense team aggressively represents employers in Colorado facing discrimination charges. 
Watson's. Denver employer defense attorneys are an experienced team of employment defense attorneys specializing in representing Colorado employers. We understand the legal complexities businesses face and provide comprehensive advice on all aspects of employment discrimination and employer rights in the workplace. Our employer attorneys have extensive knowledge in areas such as employer rights, discrimination cases, wrongful termination issues, religious discrimination, national origin discrimination, and age discrimination, and other employment law matters.
We offer our clients the expertise to help them identify potential legal issues and develop strategies for effectively resolving disputes. Our employer lawyers also provide guidance on how to prevent employee lawsuits in order to protect your company's reputation, assets, and employees. Whether you are facing an employment discrimination defense case or need assistance with drafting or reviewing contracts, we have the experience necessary to provide sound legal counsel.
At Watson & Associates, LLC our Denver employer Lawyers' goal is to help employers find practical solutions that protect their interests. We are dedicated to providing prompt, personalized attention and work hard to ensure you get the best possible outcome in your case. Contact us today for a confidential FREE Initial Consultation. Call Toll-Free at. 1.866.601.5518
Having aggressive employer defense lawyers near you and on board early in the case can defuse the situation and reduce the chances of costly employment discrimination litigation. 
The Colorado employment discrimination defense lawyers at Watson defend employers against allegations of workplace discrimination and investigate the facts to create viable employer defenses to discrimination claims.
Age Discrimination Defense Attorneys
Gender Discrimination Defense
National Origin Employment Defense
Religious Discrimination Defense Attorneys
Employer Position Statements
EEOC Defense Litigation 
Employer consulting
To avoid costly litigation and for immediate help contact our employment defense attorneys at 720.941.7200
With years of extensive experience, our Denver employer defense attorneys can respond with employer rebuttal position statements, conduct workplace discrimination investigations and offer employment defense when litigation occurs. Contact our workplace discrimination defense attorneys for employers in Denver to avoid costly legal mistakes when dealing with Colorado employer discrimination laws
REQUEST A FREE INITIAL CONSULTATION
THE CLIENT'S EXPERIENCE
"Our agency is extremely appreciative of the consultation and direction that Theodore Watson and his associates have provided us over the last five years regarding several areas of government contracting, including SBA and FOIA.
Mr. Watson has a distinct talent to immediately get to the heart of each issue and provide timely and concise guidance. In addition, his background as a former government Contracting official provides a unique insight into the mechanisms of government contracting."
Michael Sabatier, Blaine Warren Advertising, LLC
Avoid Costly Legal Mistakes When You Interview New Employees or Have to Make a Business Decision to Terminate Employment
As Employer Defense Attorneys, We Help Colorado Companies to Avoid Costly Verdicts
Denver Employment Discrimination Lawyers - Defense Expertise
Aggressive Colorado Discrimination and Employer Lawyers
When an EEOC discrimination charge is filed, employers must immediately respond with an employer position statement. A Denver employment discrimination lawyer at Watson & Associates LLC will help with investigating the facts and develop a sound legal defense as part of your position statement. As a discrimination defense employer lawyers, the firm's goal is to reduce the possibility of employment discrimination litigation and substantial jury awards at trial.
Watson & Associates, LLC employer defense lawyers focus on representing employers who have employee complaints of employment discrimination. We provide legal advice, guidance and representation on a range of topics from wrongful termination to harassment and various types of discrimination. Our employment defense lawyers strive to protect your rights by representing you in court, negotiating settlements, writing pleadings and conducting research related to your case.
EEOC Complaints and Employer Position Statements
The first challenge to many Colorado employers is to respond to a workplace discrimination charge with a viable employer position statement. Answering without the help of legal counsel can prove to be a dangerous mistake. The EEOC also bases its findings on how you respond to the discrimination charge. Watson's employment discrimination lawyers and employer lawyers are ready to take on the challenge.
It is important to take action as soon as possible when responding to a discrimination complaint. Start by identifying the nature of the complaint and all relevant background information.
The next step is to investigate the complaint thoroughly, including gathering witness statements, reviewing documents and interviewing those involved. Once you have gathered all of the necessary information, it's time to make a decision.
You should carefully consider all available evidence and consult with the relevant parties, such as legal counsel if necessary, before making a determination. Finally, communicate your decision in writing to those involved and outline any additional steps that may be taken. By taking these crucial steps you can ensure that appropriate action is taken in response to a discrimination complaint.
It is important to be consistent in responding to all complaints of discrimination, as failure to do so could lead to further legal action or other consequences. In addition, you should always make sure that your policies and procedures for dealing with such situations are up-to-date and compliant with relevant laws and regulations.
Taking the time to properly respond to EEOC discrimination complaints can help protect businesses and ensure that everyone is treated fairly. It is important to be thorough and consistent in your approach and document all steps taken.
EEOC Position statements are an essential part of the process, as they outline the details of the complaint and your response in writing. These should be reviewed regularly to ensure accuracy and compliance with relevant laws. With careful preparation and attention to detail, you can successfully address EEOC discrimination complaints and maintain a safe and equitable working environment.
At Watson, our Colorado employer defense attorneys are prepared to: Conduct a comprehensive and assessment of your pending case; explain your legal options and next steps; investigate EEOC discrimination complaints, and build a strong defense team; we will focus on protecting your bottom line.
Viable Employer Defenses to Discrimination Claims
If you have been notified of a new workplace discrimination charge from Colorado EEOC, you must be aware of the employer's legal defenses to discrimination claims.
Businesses in the Denver, Colorado area should be aware of the legal defenses available to them when facing discrimination claims. Employers can work with experienced Denver employer lawyers to understand their options and construct an effective defense. One common defense is that an employee was not treated differently than other employees who are similarly situated. For example, if two. employees with similar backgrounds and experience are both terminated for the same reasons, an employer can argue that their actions were not discriminatory.
Another defense is that any alleged discrimination was based on a legitimate business reason, such as an employee's performance or conduct. Employers can also demonstrate that they have a policy of non-discrimination in place and that they have taken steps to educate their staff on the policy and take disciplinary action against those who violate it. With the help of experienced Denver employer lawyers, employers can successfully defend against discrimination claims and protect their businesses.
Additionally, employers should consider proactively taking measures to prevent discrimination in the workplace. Developing a comprehensive non-discrimination policy is a good first step. Additionally, providing staff with training on anti-discrimination laws and company policies can help ensure compliance.
Taking these steps can help employers avoid costly discrimination claims in the future. By being aware of the legal defenses available to them and actively taking steps to prevent discrimination, businesses in the Denver area can reduce their risk of facing a discrimination claim. You can find more information about the topic on our website, or contact one of our Denver employer lawyers for further advice. We are here to help you create an effective defense and protect your business from costly discrimination claims.
Our Denver employer defense attorneys will comb through the facts related to wrongful termination claims, sexual harassment, race discrimination case and solidify the basis for a viable legal defense.
Employment Litigation Defense
At Watson & Associates, our employment discrimination defense attorneys and employment attorneys represent employers throughout Colorado and prepare and aggressively defend Colorado employers at trial. As employer lawyers in Denver, CO, We develop a litigation team of professionals that can match larger law firms defending against Colorado employer discrimination laws allegations
.
EEOC Attorneys and Employment Defense Help
Colorado companies can take advantage of our one-stop shopping for business law and employment law defense legal services. We are not just Denver employment discrimination defense attorneys and EEOC defense lawyers but we also handle a wide variety of business law and corporate legal advice matters. Call our employer lawyers today for immediate help.
Denver Employer Defense Attorney Protecting Your Rights
To protect your company's legal rights in Colorado employer discrimination laws matters, you should engage legal counsel at the beginning. You never want to waive your rights. If you are a Colorado employer who needs legal defense against an employee lawsuit, assistance with an employment investigation, or help drafting your EEOC position statement, contact us to discuss your situation.
Contact our Denver employment defense lawyers for immediate help.
SCHEDULE A FREE INITIAL CONSULTATION
The attorneys at the law firm of Watson & Associates offer Government Contracting Legal Services in
Washington DC, Virginia, Maryland, Colorado and Nationwide.