Government Suspension and Debarment Lawyers
Helping Contractors to Avoid the Most Costly Legal Mistakes With Government Suspension and Debarment Cases.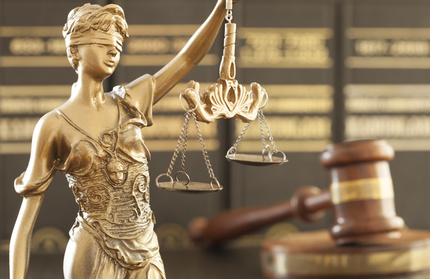 33% of companies proposed for suspension or debarment find themselves at a disadvantage because, in their responses, they do not address the relevant issues that could potentially convince the agency official to not proceed. Without it, companies miss the chance of continuing to do business with the government.  Of the 33% of total responses, upwards to 63% of individual or companies end up being suspended or debarred due to lack of a strong response to the agency. You want to avoid this costly mistake. 
How you respond is the most critical aspect of getting a favorable result. Although there are no guarantees, the starting point is to understand relevant procurement regulations and the issues that officials look for to make a decision.
Government Suspension / Debarment Legal Services
We offer:
Prompt response and turnaround
Legal help for a fraction of the cost of larger law firms
Detailed assessment/response to debarring officials
Preparing responses and Attendance at hearings
Responses to Government Investigations
Responses to notices of proposed suspension or debarment
Administrative compliance agreement negotiation and management
Corporate governance/compliance policies counseling
Responses to show cause letters or request for information ("ROI")
Contractor business ethics training and compliance
Mandatory Disclosure
Suspension or debarment participation agreements
To speak with an experienced government contract attorney, call Watson & Associates, LLC toll-free at 1-866-601-5518 for a free initial consultation.
Geographically positioned to help individuals and businesses in all states 
With law offices in Washington, DC and Colorado, Watson & Associates' law firm is geographically positioned to help small businesses, large businesses or individuals mitigate the pending problem and to prepare an effective response to the debarment and suspension official. We have a record of success in previous cases and will aggressively help in your situation.
Under FAR 9.4, the federal government may propose suspension and debarment of government contractors. There are several reasons for this to include business ethics, false claims, criminal convictions, or simply providing false statements to the government. These are all serious legal issues that must be dealt with properly.
To debar your company means a potentially crippling effect on your business's future.
If you are suspended or debarred, you essentially become ineligible to do business for a specified period of time. The regulations make it clear that when it comes to debarment and suspension of government contractors, the mere existence of grounds for suspension or debarment under FAR 9.4 does not require suspension or debarment. It is important to have a viable response to the Debarring Officer (SDO).
To convince the SDO that your company is a responsible contractor, it is advisable to have a suspension and debarment attorney that understands how the process works and that can help you to propose potential mitigating circumstances that can help the debarring official make a ruling in your favor.
Rationale for no debarment or suspension – since regulations should not be used to punish government contractors, our efforts focus more on responding to the SDO and showing why the company is still a responsible business worthy of doing business with the federal government.
Help with participation agreements – sometimes the agency may decide that it is in the government's best interest to allow you to do business with the government. In some situations, the SDO may require the parties to enter into a participation agreement. This document is a contract that spells out the terms and conditions of the lifted suspension or debarment. At Watson & Associates, LLC the law firm helps at both the initiation and compliance stage.
Training, internal policies and controls – At times, government contractors may be required to develop training plans as a condition to lift the pending action. Our attorneys can help with providing internal training and oversee the requirements proposed by the agency.
Debarred Meaning 
Debarment is the state of being excluded from enjoying certain possessions, rights, privileges, or practices and the act of prevention by legal means. Government contractors can be ineligible to bid on or performing federal contracts due to allegations of fraud, mismanagement, business ethics and similar reasons. under federal debarment regulations, corporations, individuals, and non-governmental organizations can be debarred.
Implicit in the debarred meaning, being placed on the Federal Suspension or Debarment List means that a contractor or individual is ineligible to do business with the federal government for a specific period of time. Under the debarment meaning and legal definition, the preclusion is for not more than 3 years in most situations.
Suspend Definition 
When a federal agency issues a proposes that a contractor to be placed on the suspension or debarment list, it means that the contract is ineligible and temporarily suspended from receiving, bidding on, and even performing on any government contract or grants. When companies face penalties under FAR 9.4, the contractor is temporarily suspended for up to 18 months while they wait for the conclusion of an agency action or government investigation.  
FAR 9.4 Process: The debarment and suspension process starts with the agency's notice to the contractor or individual. After receiving the notice, you can submit a written response or appear in person. You have 30 days after receipt to respond in writing. When preparing a response to your notice, building the record with the right evidence and approach is critical.
There are certain issues that you must address.

There are also certain strategies that you want to stay away from.
Reasons to Debar or Suspend Government Contractors?
There are several reasons to debar and suspend government contractors or individuals from doing business with the federal government. If companies or their officers commit fraud, are liable for embezzlement charges, bribery, theft, falsification or destruction of records, making false statements or material misrepresentations to the government, tax violation and tax evasion, violation of federal criminal law, found to have committed an unfair trade practice, violation of business ethics or even receiving stolen property.  Suspension or debarment actions should not be used simply to punish contractors. 
FAR 9.4 
FAR 9.4  Agencies are to do business "with responsible contractors only." Using discretion, agencies are to suspend or debar to protect the government's interest in contracting with responsible contractors. Because of the "serious nature of debarment and suspension," it is a tool that should be used "only in the public interest for the Government's protection and not for purposes of punishment." FAR 9.402(a)-(b). 
SDO Responsibility
It is the SDO's responsibility to assess whether suspension or debarment is in the government's interest—the  mere existence a reason does not require a contractor to be suspended or debarred. FAR 9.406-1(a); 9.407-1(b)(2).
The SDO is should consider a list of mitigating factors in your response package, many remedial in nature, before imposing suspension or debarment. 
Penalties for misdeeds for business ethics violations may be pursued instead through various remedies available to the Department of Justice, such as the False Claims Act or Foreign Corrupt Practices Act. 
Watson's government suspension and debarment lawyers represent federal contractors in all states including Alaska, Arizona, Arkansas, California, Colorado, Connecticut, Delaware, Florida, Georgia, Hawaii, Illinois, Indiana, Kansas, Louisiana, Maine, Maryland, Massachusetts, Michigan, Minnesota, Mississippi, Missouri, Montana, Nebraska, Nevada, New Hampshire, New Mexico, New York, North Carolina, Ohio, Oklahoma, Pennsylvania, Rhode Island, South Carolina, Tennessee, Texas, U.S. Virgin Islands, Utah, Vermont, Virginia, Washington, Washington, DC, West Virginia, Wisconsin, and Wyoming.
Cities in which our Washington DC government lawyers help contractors include Anchorage, AK; Atlanta, GA; Austin, TX; Chicago, IL; Colorado Springs, CO; Dallas, TX; Denver, Colorado; Indianapolis, IN; Las Vegas, NV; Los Angeles, CA; Miami, FL; Philadelphia, PA; San Antonio, TX; San Diego, CA; San Francisco, CA; San Jose, CA; Santa Clara, CA; and Tampa, FL.
Call our Washington DC Government Contract Lawyers
To avoid ruining your company's future in government contracting and to protect against agencies debarring your company, contact the federal procurement lawyers at the Washington DC law firm of Watson & Associates toll-free at 866-601-5518. Free Initial Consultation. 
Get a Free Initial Consultation 1-866-601-5518
Additional Contractor Information
Learn important tips when defending and responding to contractor  actions. 
Read more about Administrative Agreements During Suspension or Debarment.
See how Debarment meaning can impact negotiations or end result.