Government Suspension and Debarment Lawyers
CRITICAL THINKING, CLEAR DIRECTION, DECISIVE RESULTS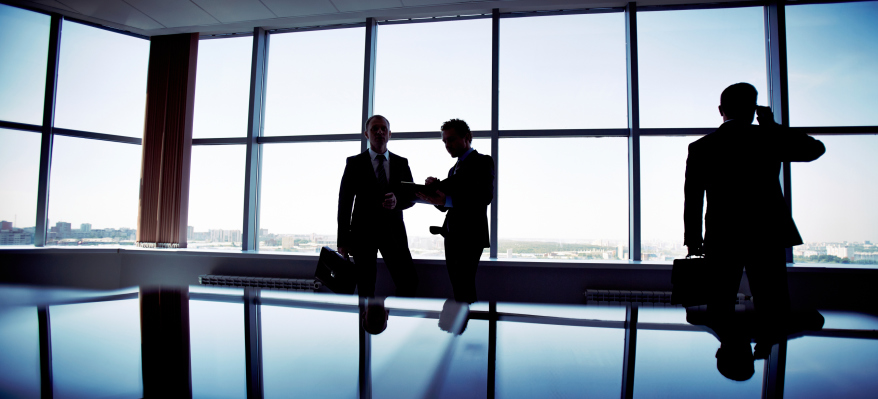 Lawyers Protecting Your Interests When The Government Tries to Suspend or Debar You.
 Call 1-866-601-5518 for a Free Consultation.
Although the federal government has increased its oversight of government contractors, not all suspension and debarment of contractors are valid. The applicable regulations and policies are complex. However, getting a favorable result in a suspension or debarment proceeding can be a great benefit to your business' future. Failure to properly address an agency's adverse action can impact your company. In addition, proposing a viable Administrative Agreement can be a sound solution to the problem.
With law offices in Washington, DC and Denver, CO, the government contract law attorneys at Watson & Associates, LLC frequently help large and small businesses deal with the extensive investigative measures, prepare clients for suspension and debarment hearings and assist with internal policies and controls that reduce the impact in proceedings. The law firm also provides ethics guidance and help with navigating through the nuances of mandatory disclosure rules and other suspension or debarment regulations.
Government Suspension & Debarment Legal Services
Our lawyers help you to assess the facts and negotiate favorable outcomes

Seek out agency abuse of discretion;

Appeal adverse suspension or debarment decisions

Debarment based upon allegations of false claims

Suspension and debarment based on termination for default

Responding to initial debarment or suspension notices

Compliance to avoid suspension and debarment;

Mitigate risk of suspensions or debarment upon learning of employee actions;

Provide legal guidance regarding disclosure or unethical behavior to the federal government;

 

Reduce the risk of government investigations and limit the severity of consequences when involved in suspension and debarment.

Defense for executives facing criminal indictment and charges

 

Provide legal advice and guidance on false claims actions and criminal activity;

Provide you with proactive measures to prevent adverse actions

Government contractor investigations
To speak and experienced defense attorney that understands federal government suspension and debarment. Call 1-866-601-5518. FREE INITIAL CONSULTATION.
Difference Between Suspension and Debarment
The difference between suspension and debarment significantly impacts the process and how contractors prepare for proceedings.
Suspension: May be based on indictments, information or adequate evidence involving environmental crimes, contract fraud, embezzlement, theft, forgery, bribery, poor performance, non-performance, or false statements. Suspensions are temporary actions which may last up to one year and are effective immediately.
Debarment: May be based on convictions, civil judgments or fact based cases involving environmental crimes, contract fraud, embezzlement, theft, forgery, bribery, poor performance, non-performance or false statements as well as other causes. It can also result in the imposition of a set period of time decided on a case by case basis. Protect your rights and hire top lawyers in the field.
Debarment removes you as a contractor from eligibility for future government contracts for a fixed period of time, while suspension temporarily debars a contractor for the duration of any agency investigation of the contractor or ensuing legal proceedings.
Protect company revenues and reputation;

Uncover unlawful government actions;

Act promptly for more favorable results;

Protect your due process rights during suspension or debarment investigations;

Avoid overreaching by the government.

Develop internal remedial actions before it is too late.
Statutory debarment occurs by operation of law following criminal conviction under Clean Water Act (Section 508) and Clean Air Act (Section 306). Statutory Debarment also last until the Debarring Official certifies that "condition giving rise to conviction has been corrected." As government contract law attorneys, we can provide your company with comprehensive legal representation and experience that leads to the most favorable result under your specific circumstances.
https://youtu.be/TzN2V3rN3u8
To speak with an experienced debarment lawyer, call for a FREE Initial Consultation – 1-866-601-5518.
Learn important tips when defending and responding to contractor suspension and debarment actions. 
Read more about Administrative Agreements During Suspension or Debarment.
Appeals in the Federal Debarment and Suspension System.
Help With Various Debarment Root Causes
Suspension or debarment can stem from various sources. Our defense attorneys compile our deep experience in federal procurement law to help clients to navigate through the various nuances that arise.Our debarment defense lawyers also strive to  prevent criminal liability and educate our clients during the process in order to make sound business decisions that are focused on saving the company's reputation during suspension and debarment proceedings.
For government contractors facing debarment due to allegations of fraud or False Claims Act violations, our law firm provides aggressive defense but also help to provide cooperative responses to debarring officials.
Develop Internal Policies and Controls that Can Minimize Suspension Debarment Actions
As you receive notification of a proposed suspension and debarment action, you can minimize the impact by developing remedial actions. This includes contractor ethics policies, disclosure policies and more. Call our procurement lawyers for immediate help.
Defend Against Criminal or Civil Fraud Allegations
Government actions may include allegations of criminal activity or civil fraud. In any event, you want to protect your legal rights and aggressively defend your position. The Washington, D.C government contract attorneys at Watson & Associates, LLC understand the hurdles that you must overcome. The law firm provides experienced attorneys that have the experience needed to combat a suspension and exclusion debarment action.
Call Our Washington DC Suspension Debarment Defense Attorneys Today
To avoid ruining your company's future in government contracting contact the suspension and debarment regulations attorneys at the law firm of Watson & Associates toll free at 866-601-5518 or call our Washington, D. C. Office at 202-827-9750.