Government Contract Novation Agreement Lawyers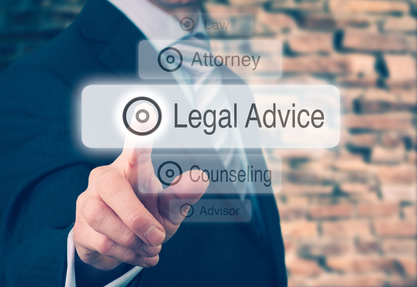 Call our novation law attorneys to avoid costly legal mistakes. 1-866-601-5518.
If you are a buying or selling a business with existing federal government contracts you should be aware of the differing rules about assignment of contract and government contract novation agreements. There are certain nuances on how to novate a contract with the federal government.
However, the result all depends on the type of business sale and whether the government believes that approving a novation agreement will be in the government's best interest. Failure to understand federal government novation contract law rules can be problematic.
The best place to limit risk is at the initial stages of the purchase and sale. At this stage, your novation law attorney can guide you to the right approach with a focus on getting the contracting officer's approval. 47% of companies make the mistake of finalizing the purchase and sale then to find out that the contracting officer will not approve the novation agreement. Why is this?
The sales documents were structured in a way that violates the Anti-Assignment Act

Not understanding the various FAR requirements

Government scrutinized assets

Not focusing on structuring the deal to minimize the government's risk
Federal Government Contract Novation Attorney Services
The law firm helps transferors or transferees with:
Assessing the overall business sale for potential problems under FAR 42.12 novation agreement requirements.

Working with client's corporate attorneys to validate and resolve potential problems with the 

assignment of contract

 

Preparation of government novation contract agreement

Reviewing asset purchase agreements to make sure that our client is not violating the Anti-Assignment Act.

Overseeing the entire process from beginning to end

Drafting federal government novation construction agreements 

Compiling the contract novation letter

Assessing the unique rules involved with government contracts for small businesses (8a etc.)
To speak with a government contract novation law attorney, call Watson & Associates at 1-866-601-5518.
At Watson & Associates, LLC our government contracts and novation law attorneys help small businesses and larger DOD contractors  to develop and propose a more acceptable contract novation agreement package to the contracting officer. FAR 42.12 has specific requirements for novation of government contracts. Both the seller and buyer should understand the novation clauses before they commit.
As federal government contract novation law attorneys, we help with assessment of asset purchase sales and prepare our clients to ultimately get through the buying and selling process. At our clients' request, we oversee the entire transactional process and can work with local attorneys to make sure that the federal regulations fit into the overall buying and selling process.
What is a Novation Agreement? Federal Novation Legal Definition and Meaning?
Under federal procurement laws, the novation legal definition may be somewhat different that in the commercial sector. A novation contract is appropriate when the party to contract somehow assigns their obligations under a current federal contract to a new party. In government contracting, the agency refers to the new part as a successor in interest.
Assignment of Contract?  What is the Anti-Assignment Act? 
The Anti-Assignment Act prohibits a federal contractor from assignment of contract to a third party (41 USC 15(a). While a federal government subcontract is not subject to the Anti-Assignment Act, during due diligence the buyer should carefully review all subcontracts to ensure there are no contractual restrictions on the ability to assign the subcontract to the buyer. 
41 USC 15 and  31 USC 3727 make it clear that transfers and novations can only occur with the government's consent. In other words, unless the contracting officer decides that it is in the government's best interest, then the government is not obligated to accept a novation agreement. 
If the only asset purchased is a government contract, there could be problems.

Contractors fail when the contracting officer is suspect of the actual assets sold.
What Transfers Are Not Subject to the Anti-Assignment Act?
FAR 42.1204(b) suggests that novation agreements are not required for the assignment of contract when a contractor changes ownership as a result of a stock purchase, with no legal change in the party to the government contract, and when that contracting party remains in control of the assets and is the party performing the contract. A change of name agreement (see FAR 42.1205) may be all that is required. However, according to FAR 42.1204(b), there may be other issues related to the ownership change that will need to be addressed in an agreement between the contractor and the government.
Who Approves the Novation Agreement?
When you finally compose the novation contract package, you will submit it to the administrative contracting officer ("ACO"). The contracting officer will then coordinate the novation process on behalf of all interested federal agencies.
Government Novation Contract Law Requirements in Asset Purchase Sales
Conducting an asset purchase sale will generally require and novation agreement under FAR 42.12. Having a novation contract attorney that understands the ground rules can avoid many pitfalls and costly legal mistakes. For example, when novating government contracts, the government will scrutinize the asset purchase agreement to make sure that there are true assets being transferred.
Generally, a novation agreement is not required in a stock purchase sale.
At Watson & Associates, our federal novation contract law attorneys will weigh in and provide insight to transferors or transferee's and advise on the potential legal issues that can arise. See additional information about government novations.
Our Government Contract Novation Law Firm provides legal counsel to federal contractors throughout the United States and overseas including Alabama, Alaska, Arizona, Arkansas, California, Colorado, Connecticut, Delaware, Florida, Georgia, Hawaii, Idaho, Illinois, Indiana, Iowa, Kansas, Kentucky, Louisiana, Maine, Maryland, Massachusetts, Michigan, Minnesota, Mississippi, Missouri, Montana, Nebraska, Nevada, New Hampshire, New Jersey, New Mexico, New York, North Carolina, North Dakota, Ohio, Oklahoma, Oregon, Pennsylvania, Rhode Island, South Carolina, South Dakota, Tennessee, Texas, Utah, Vermont, Virginia, Washington, Washington DC, West Virginia, Wisconsin, Wyoming, and Virgin Islands. Call our federal novation agreement attorneys today for immediate help.
Contact Our FAR  Novation Contract Agreement Lawyers
For help with your federal government novation contract agreement under FAR 42.12, call Watson's government contract novation law firm at 1-866-601-5518 for immediate help.