Government Contracts SBA Size Appeal Attorneys
Meet Short SBA Small Business Size Appeal Protest Deadlines, Work With Aggressive Government Contract Lawyers
When the SBA makes an adverse decision, whether it be a size determination in an 8a application or a competitor files a small business size bid protest, knowing how to navigate through legal nuances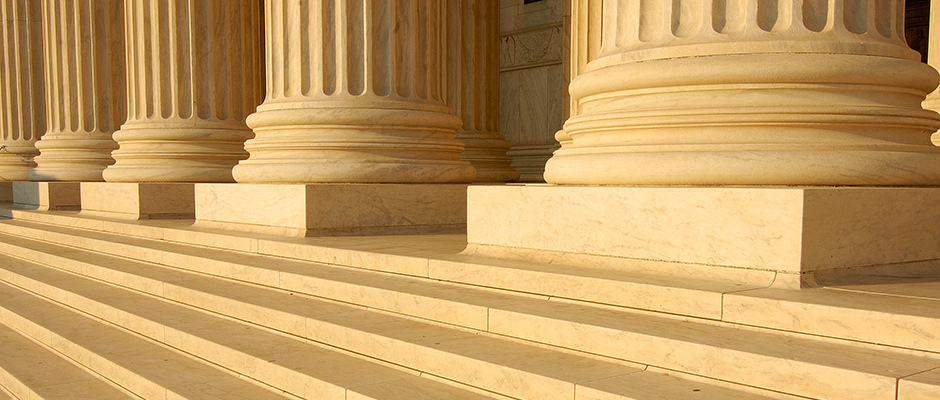 of an SBA size appeal can be confusing and stressful.
Filing an appeal to the SBA Office of Hearings and Appeals (SBA OHA) require companies to comply with very strict procedural rules and legal requirements.  For example, As the Appellant, you have to prove, by a preponderance of the evidence, all elements of the appeal.  You must specifically show that SBA decision is based upon a clear error of fact or law. 13 CFR 134.314.  
SBA OHA will only disturb the SBA determination only if, after reviewing the record, the administrative judge has a definite and firm conviction that the area office erred in making its key findings of fact or law. Size Appeal of Taylor Consultants, Inc., SBA No. SIZ-4775, at 11 (2006). 
Failure to meet these legal requirements may cause the SBA to ask OHA to dismiss the case.
At Watson & Associates, our SBA size appeal attorneys offer:
Prompt turnaround

Direct and honest legal advice

Competitive rates to what other  large law firms charge

Over 30 years experience in government procurement

Free initial consultation
SBA OHA Small Business SBA Size Appeal Lawyer Services
We help federal government contractors in all states with:
Free Initial Consultation – Call 1-866-601-5518.
Filing an appeal to the SBA Office of Hearings and Appeals (SBA OHA) require companies to comply with very strict procedural rules and legal requirements. Failure to meet these legal requirements may cause the SBA to ask OHA to dismiss the size appeal case.
With law offices in Washington DC and Colorado, the SBA bid protest lawyers at Watson's & Associates, LLC  are positioned to provide legal help to government contractors filing a bid protest or small businesses seeking to intervene in the case. We provide deep experience with the various legal theories involved with assessing the legal and factual basis for the lawsuit – a requirement to file or litigate the decision.
Definition of Small Business Under Government Contract Rules
SBA regulations and government contract law summarize the definition of a small business by looking at the number of employees or average annual receipts. The status for SBA size standards criteria represents the largest size that a business (including its subsidiaries and affiliates) to remain classified as a small business concern for SBA and federal contracting programs. The SBA small business definition varies by industry.
Help with Government Contract Teaming Agreements
One of the most litigated issues in small business protest lawsuits is the improper use of government contractor teaming agreements.  If you are the prime contractor bidding on a government contract, you must be aware of the complex procurement regulations that apply to your particular situation. Our SBA size appeal attorneys can assess the relationships and also provide guidance that can minimize the impact of a bid protest.
We help to apply new SBA affiliation rules.
Nationwide SBA OHA Small Business Size Appeal Litigation Services
Watson's SBA OHA small business size appeal lawyers represent federal contractors in all states regarding government small business litigation and trial matters. We also intervene for federal small businesses and large DoD contractors in Alaska, Arizona, Arkansas, California, Colorado, Connecticut, Delaware, Florida, Georgia, Hawaii, Illinois, Indiana, Kansas, Louisiana, Maine, Maryland, Massachusetts, Michigan, Minnesota, Mississippi, Missouri, Montana, Nebraska, Nevada, New Hampshire, New Mexico, New York, North Carolina, Ohio, Oklahoma, Pennsylvania, Rhode Island, South Carolina, Tennessee, Texas, U.S. Virgin Islands, Utah, Vermont, Virginia, Washington, Washington, DC, West Virginia, Wisconsin, and Wyoming.
Cities in which our CO and Washington DC government contract and SBA OHA Size Appeal attorneys help small business contractors include Anchorage, AK; Atlanta, GA; Austin, TX; Chicago, IL; Colorado Springs, CO; Dallas, TX; Denver, Colorado; Indianapolis, IN; Las Vegas, NV; Los Angeles, CA; Miami, FL; Philadelphia, PA; San Antonio, TX; San Diego, CA; San Francisco, CA; San Jose, CA; Santa Clara, CA; and Tampa, FL.
What is Affiliation under 13 CFR 121.103? Get Help With SBA SizeAppeal and Affiliation Rules
SBA small business bid protest and SBA small business size determination cases often involve a wide array of affiliation rules under 13 CFR 121.103. Each case is fact-specific. This is where a small business Sizeappeal lawyer can help. We understand that the SBA often misevaluates the small business concerns and NAICS Code size standards. At Watson & Associates, our SBA small business and SBA size appeal attorneys will:
Examine the procurement and solicitation requirements;

See whether the SBA has committed clear error;

File the appropriate documents on your behalf.
Speak to an Attorney & Get a Free Initial Consultation
We represent government contract small businesses in all states. For immediate help litigating SBA size standards violations, call an SBA size appeal lawyer at 1-866-601-5518. FREE INITIAL CONSULTATION.