Joint Venture &Teaming Agreements Training Workshop Avoid Costly Mistakes When Building Teaming Relationships.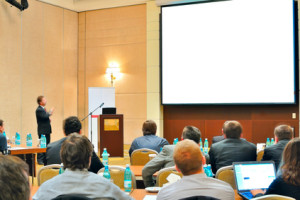 Government contractors use teaming agreement and joint venture relationships to reach larger federal contracts. However, companies sometimes make many costly mistakes and end  up giving up the contract due to a bid protest based upon affiliation. Our teaming agreement and joint venture training is designed to help contractors that are either SBA 8(a) certified or not, to understand the legal implications or not having a sound teaming agreement or joint venture contract in place. The training also focuses on the recent February 2011 statutory changes and how they impact future teaming relationships. Attendees will also gain insight into affiliation rules and how to avoid future bid protests.
A properly structured teaming arrangement allows the participating companies to work together in seeking an award, but avoids the companies being deemed "affiliated" for purposes of size standards.  Improperly structured teaming arrangement, however, can cause the companies to be deemed "affiliated" and lose their ability to compete for the government contract.
Attendees should include: small businesses, project managers, in-house proposal writers and corporate executives; large businesses seeking to team with small businesses.
Location: 14641 Lee Highway Suite D9 Centerville VA 20121
Catered Lunch Provided – Enjoy an Opportunity to Network with Other Businesses.
Registration Details
Location: Denver
September 26, 2016
Times: 8:00 am – 4:00 pm
Max 2 registrants per company.
Download Your Training Registration Form
And Fax to 720-941-7201
Contact us
For more information about our government contract training services contact Watson & Associates today or call 1-866-601-5518.
Disclaimer: Watson & Associates, LLC reserves the right to cancel classes with minimum participation (20 registered attendees). Please make travel plans that are flexible. We will not be responsible for cancellation of travel costs.
Ticket Prices
| | |
| --- | --- |
| 1 Registrant | $750.00 |
| 2 Registrants | $650.00 |