Bid Protest Avoidance Training
How to Effectively Avoid Bid Protests and Protect Your Revenues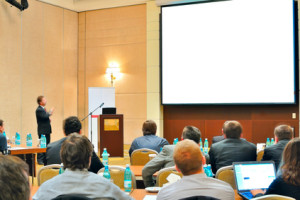 In addition to being costly, bid protests are likely to have an effect on your company's reputation. Because the law firm of Watson & Associates works in litigation involving both sides of bid protests, this class will help participants understand the caveats of this process and how to avoid it; and, similarly, what to do if you need to file. Topics will include:
Overview of the bid protest process
Understanding valid reasons for filing a bid protest
Evaluating when filing a bid protest can impact relationships
Learning the benefits of filing to one forum or another
Protesting technical evaluations
Understanding the automatic stay provisions—how does it impact your decision?
Learning the legal grounds for a bid protest in a factual manner
Understanding the latitude of government officials during source selection
Pre-award protests
Understanding best-value and trade-off analysis
How to write your proposal to withstand a bid protest
Identifying what is speculation and what is not
Changes in court decisions
Learn how to write proposals that minimize failure in a bid protest.
Learn the strategies to effectively file or defend a bid protest ( We cannot use protected information to conduct training classes)
Network with other companies
Catered Lunch Provided
Location : Denver
Registration Details
October 24, 2016
Times: 8:00 am – 4:00 pm
Max 2 registrants per company.
Download Your Training Registration Form
And Fax to 720-941-7201
Contact us
For more information about our government contract training services contact Watson & Associates today or call 1-866-601-5518.
Disclaimer: Watson & Associates, LLC reserves the right to cancel classes with minimum participation (20 registered attendees). Please make travel plans that are flexible. We will not be responsible for cancellation of travel costs.
Ticket Prices
| | |
| --- | --- |
| 1 Registrant | $825.00 |
| 2 Registrants | $725.00 |