Wire Fraud Defense Lawyers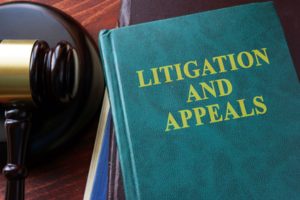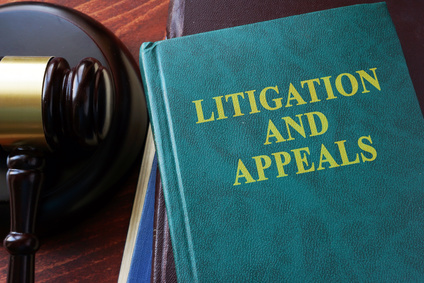 Federal Wire Fraud Defense Firm
FEDERAL DEFENSE LAWYERS HELPING WITH CIVIL AND CRIMINAL CONSPIRACY CASES INVOLVING GOVERNMENT CONTRACTS AND FRAUD AGAINST THE GOVERNMENT- WATSON & ASSOCIATES' FEDERAL WIRE FRAUD DEFENSE ATTORNEYS HELP FEDERAL CONTRACTORS AVOID SOME OF THE MOST COSTLY LEGAL MISTAKES WHEN INVOLVED IN CRIMINAL AND CIVIL FALSE CLAIMS ACT CASES
 LAWYERS ON OUR TEAM
Invest the time and resources upfront to see if have a stronger legal defense or whether a settlement is even possible

Save your company's reputation and avoid jail time

Hire wire fraud attorneys that also understand SBA small business programs and the rules that regulate them
Nationwide Help –

Government Contracting Wire Fraud Lawyers

 
With law offices in Washington, D.C. and in Denver, Colorado, Watson & Associates, LLC will form a team of federal wire fraud defense lawyers to represent government contractors, corporations, and individuals in a variety of situations involving procurement fraud, mail and wire fraud statutes, and other similar fraud against the government cases. Hiring our defense attorneys, and your government contracting fraud lawyers, we will put together a defense team that vigorously protects your rights. Our government contractor criminal defense attorneys provide nationwide legal services involving federal cases involving:
Both civil and criminal false claims

Government fraud investigations and litigation

Penalty negotiation

Mail fraud felony defense

Procurement fraud and false statements (criminal)

Selling defective parts to the government;

Bribery of public officials

False Claims Act criminal and civil cases

Medicare fraud

SBA HUBZone Program, SBA 8(a), SDVOSB Service Disabled Veteran Owned Small Business Programs

SBIRS, embezzlement, and government grants;

False statements  and fraudulent invoices;

Alleged conspiracy to commit wire fraud defense
Mail fraud and wire fraud cases under 18 u.s.c. 1343 tend to be brought by federal prosecutors as additional criminal charges that support the underlying crime. For example, in procurement fraud and False Claims Act cases, criminal charges will be brought because government contractors use electronic means to obtain and secure government contracts or allegedly have violated SBA small business programs.
At Watson & Associates, our federal wire fraud defense firm aggressively defends corporations, executives and individuals that are charged with federal SDVOSB fraud, HUBZone Fraud and SBA 8(a) BD fraud cases, government contracting FAR regulations, False Claims Act criminal charges, and also a violation of SBA small business programs. We develop an attorney-client relationship whereby you are heavily involved in the decision-making and planning process.
FEDERAL CONTRACT WIRE FRAUD DEFENSE ATTORNEYS 
The process of defeating a federal charge begins with knowing how the criminal justice system works and using it to your advantage. The mail and federal wire fraud defense lawyers at Watson & Associates have represented individuals and corporations in various types of procurement fraud cases that even include federal government contracts and penalties.
What is  Wire Fraud? What is wire fraud first depends on the facts of each case that will contribute to the result of federal charges and what conviction and penalties will be imposed in federal court. In federal procurement, when you use email, the internet, telephones, fax machines or other equipment to further get paid for, getting some benefit from the government, small business certification, grants or other benefits, the federal government will build a case under the definition and bring criminal charges.
Elements of Proof of Wire Fraud: For the federal government to prove its case must show some variation of the following wire fraud elements:
 The defendant voluntarily and intentionally devised or participated in a scheme to defraud another out of money;

That the defendant did so with the intent to defraud;

That it was reasonably foreseeable that interstate wire communications would be used; and

That interstate wire communications were in fact used
Wire Fraud Statute 18 USC 1343: The definition of Wire fraud involving a federal government contract includes any criminally fraudulent activity where the contractor uses electronic communications of any kind, at any phase of the procurement process. In federal procurement fraud cases, this could involve using the fax or internet to submit government contract bids, or uploading SBA program applications and certifications.
Federal prosecutors that file false claims actions against government contractors attached the extra charge of wire fraud when the underlying action includes electronic communications for bidding or submitting fraudulent invoices.
United States Code 18 USC 1343 allows punishment for a contractor or person who devises a scheme to defraud or obtain money or property by false pretenses or false certifications to the government. When federal government contractors violate 18 USC 1343, they can be liable for large fines and jail time of up to 20 years.
Penalties for Wire Fraud: Under federal law, Wire Fraud is considered to be a Class C felony. You can be exposed to up to twenty years in prison time, three years of supervised release, and $250,000 in hefty fines. Additionally, a court will order complete restitution will be ordered.  Obtaining money or property will lead to proceeds being confiscated. 
The United States Sentencing Commission, Guidelines Manual, §2B1,  states that if you are convicted of Wire Fraud you can be facing a base offense level score of between 6-36. This rating will drive a period of probation  which carries  a prison term of up to 33 months in prison before any mitigating or aggravating circumstances would be considered
Importantly, probation is rarely given in federal cases and the amount of financial loss or the existence of aggravating offense characteristics associated with a particular Wire Fraud case can result in a significantly greater prison sentence than 33 months in prison.
In a criminal prosecution case, the government typically argues that you have participated in a fraudulent scheme with the intent to defraud the government. Whether the charges are brought through wire fraud or mail fraud is not greatly significant. What really matters Is how to aggressively defend the case. This is where Watson & Associates' federal wire fraud defense attorneys and federal criminal defense lawyers can help.
Potential Wire Fraud Defenses? 
Gaining success in asserting wire fraud defenses can be challenging. In government contract fraud cases, it is better to also focus on the underlying criminal activity and allegations.  However, there are defenses that can be used to eliminate allegations under 18 USC 343. Examples of potential defenses to allegations of federal wire fraud include:
Constructive Fraud;

Good Faith

Lack of Intent;

Lack of Authority;

Lack of Purpose, and

Statute of Limitations.
Contact Our Federal Wire Fraud Defense Lawyers
If you find out that you are under federal investigation for conspiracy to commit fraud, have been charged with allegations of government contract fraud or some other white-collar crime, or need help with negotiating criminal penalties, call our government contractor criminal defense attorneyts and  wire fraud defense lawyers for a FREE Initial Consultation at 1-866-601-5518. Note that the information on this website is not intended to be legal advice. You must get help from an attorney.