Mail and Wire Fraud Attorneys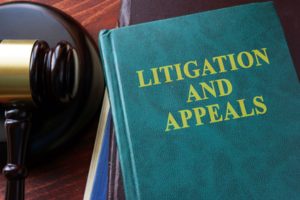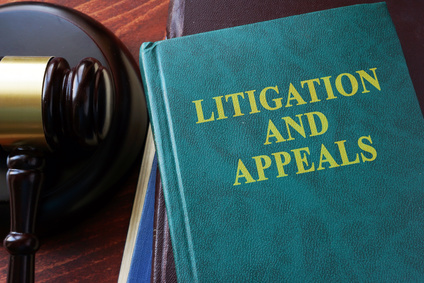 FEDERAL MAIL AND WIRE FRAUD DEFENSE LAWYERS HELPING YOU TO AVOID SOME OF THE MOST COSTLY LEGAL MISTAKES. FREE INITIAL CONSULTATION.
CALL TOLL-FREE 1-866-601-5518. WE WORK IN HIGH-LEVEL CASES WITH FORMER FEDERAL PROSECUTORS ON OUR DEFENSE TEAM
Mail fraud and wire fraud cases tend to be brought by federal prosecutors as additional criminal charges that support the underlying crime. For example, in procurement fraud and False Claims Act cases, criminal wire fraud charges will be brought because government contractors use electronic means to obtain and secure government contracts or allegedly have violated SBA small business programs.
Free Confidential Initial Consultation (30 Mins)
Detailed Assessment of Your Case to Decide the Next Steps
Place Your Case in the Best Possible Strategic Position Early
Unique Experience For Federal Government Contractors
Nationwide Help – Federal Mail and Wire Fraud Attorney Services
WE DEFEND CORPORATIONS AND INDIVIDUALS NATIONWIDE AND OVERSEAS
With law offices in Washington, D.C. and in Denver, Colorado, Watson & Associates, LLC defense attorneys represent government contractors, corporations, and individuals in a variety of situations involving procurement fraud, mail and wire fraud statutes, and other similar cases.
In Top Cases, We Work Hand-in-Hand with former federal prosecutors. We will put together a defense team that vigorously protects your rights. Our criminal defense attorneys provide nationwide legal services involving federal cases involving:
Both civil and criminal false claims

Government investigations and litigation

Federal wire fraud penalty negotiation

Mail fraud felony defense

Procurement fraud and false statements (criminal)

Selling defective parts to the government;

Bribery of public officials

False Claims Act criminal and civil cases

Whistleblower and Qui Tam Defense

Medicare fraud

SBA HUBZone Program, SBA 8(a), SDVOSB Service Disabled Veteran Owned Small Business Programs

SBIRS, embezzlement, and government grants;

False statements  and fraudulent invoices;

Alleged conspiracy to commit wire fraud
Mail and Wire Fraud Defense Attorney – Experience Matters
UNLEASH THE POWER OF HAVING A TEAM THAT UNDERSTANDS THE VARIOUS MOVING PIECES
The process defeating a federal wire fraud charge begins with knowing how the criminal judicial system works and using it to your advantage. The mail and wire fraud defense lawyers at Watson & Associate's have represented individuals and corporations in various types of procurement fraud scheme cases that even includes federal government contracts and wire fraud penalties for procurement cases.
Our lead criminal defense attorney, John Scorsine, with over 30 years of legal practice, is a former military lawyer and is even admitted to the U.S. Supreme Court. Don't Wait Until it is Too Late. Contact a wire fraud attorney today.
What is Wire Fraud?
What is wire fraud first depends on the facts of each case will contribute to the result of federal charges and what conviction and penalties will be imposed. In federal procurement, when you use email, the internet, telephones, fax machines or other equipment to further getting paid for, getting some benefit from the government, small business certification, grants or other benefits, the federal government will build a case under the wire fraud definition and bring criminal charges.
Elements of Proof
For the federal government to prove its case must show some variation of the following wire fraud elements:
Scheme to defraud by means of false pretenses

Defendant's knowing and willful participation in the scheme with intent to defraud, and

Use of interstate wire communications in furtherance of a scheme.
Wire Fraud Defense
When defending a federal conspiracy to commit wire fraud, especially in a government procurement fraud case, the goal of your wire fraud defense lawyer is to show that the federal prosecutor has not met the wire fraud elements. However, a strong legal defense starts with assessing the strengths and weaknesses of your case as early as possible.
The further along a criminal investigation is, the harder it is to establish a strong negotiation position.

Fraud crimes should be dealt with early and defendants must understand the seriousness of the case up front.

Having your attorney explain various wire fraud charges and the results of a fraud crime can help you make a more educated decision about how you want to proceed.
Help With Government Investigations and Wire Fraud Penalties Negotiations
WE REPRESENT GOVERNMENT CONTRACTORS AND INDIVIDUALS
The federal government and DOJ has increased oversight for finding procurement fraud schemes against the government. Subcontractors are also fertile ground for being hit with criminal charges. Sometimes the prime contractor and the subcontractor can both be a target for conspiracy to commit wire fraud.
Government investigations are usually well underway by the time a federal agent comes knocking on your door. When this happens,  corporate executives sometimes wonder what the next step should be, or whether or not they should cooperate with the investigator.
Contact Our Federal Mail and Wire Fraud Lawyers
If you find out that you are under federal investigation for conspiracy to commit wire fraud, been charged with allegations of government contract fraud, need help with negotiating wire fraud penalties, call our criminal defense mail and FEDERAL wire fraud attorneys for a FREE Initial Consultation at 1-866-601-5518.