ITAR Security Clearance Lawyers For Government Contractors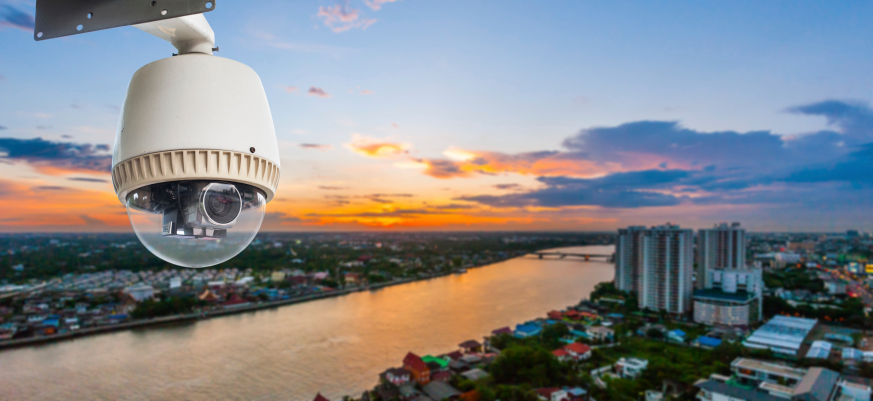 Get help to get a second bite at the apple for your federal security clearance. Help with Appeals and Hearings. Free Consultation – Call 1-866-601-5518. Nationwide Help.
A government facility security clearance (FCL) is provided to a defense contractor as a result of a federal government contract requiring performance on a classified effort.  If your company does not possess the requisite facility clearance, you can end up being disqualified for the award.
In other situations, the government may deny your security clearance. An appeal may be in order if there are sufficient grounds. Our security clearance lawyers can help you with how to get a security clearance.  At Watson & Associates, LLC, our lawyers provide a wide range of legal services to help clients to obtain their facility clearance and to advise them about their obligations.
Applying for a security clearance should be taken seriously and conducted with care and strategy. Honesty throughout the application and renewal process is essential. Oftentimes, failing to hold a security clearance will lead to the loss of one's job. At Watson, our facility clearance lawyers can help federal employees and government contractors apply for, and maintain their clearance. See also information about our space lawyer services.
Facility Security Clearance Lawyers & Appeal Services
Our security clearance lawyers are immediately available to help individuals and government contractors by providing guidance and help them through the entire security application process. We also represent clients in the revocation and appeals process. Our legal services include:
Secret Clearance Applications

Preparation of response to the Statement of Reasons and Denial Letters

Requests for Hearings

Pre-Clearance Counseling for SF-86 and DD Form 1879 – Our security clearance attorneys can help identify mitigating circumstances, and assist in drafting answers

Preparation for interrogatories and investigative interviews

Representation at post-denial hearings in front of the Defense Office of Hearing and Appeals including appearance before federal courts and government agencies.

Witness preparation 
To speak with our government security clearance lawyers and security clearance appeal lawyers, call our law office at 1-866-601-5518 for a Free Initial Consultation.
Speak to Security Clearance Attorney John Scorsine for Immediate Help.
How to get a security clearance FAQs
As stated on the Clearance Jobs Page, here are some of the more common security clearance questions.
Can a security clearance be reinstated after being terminated?
Yes. If a person previously had a clearance and the investigation is not outdated, the security clearance can be reinstated by the agency that originally granted the clearance or it can be accepted and reciprocally granted by a different agency, provided there hasn't been a break-in-service of two years or more.  Under certain circumstances, a clearance can be reinstated (recertified), if it is not more than 2 years out-of-date and a request for reinvestigation has been initiated.
How long does it take to process a security clearance?
The end-to-end processing time for a security clearance is primarily dependent on the type of security clearance required, the federal agency involved, and the absence or presence of significant unfavorable information.
Under the 2004 Intelligence Reform and Terrorism Prevention Act (IRTPA) federal agencies are required to complete the fastest 90% of all initial clearances (Secret and Top Secret) in an average of 60 days (not counting the 10 or 12 days required for case submission). This average for the fastest 90% can include completion times ranging from 30 to 180 days. The remaining 10% can take from 6 months to over a year.
The federal government makes a decision as to whether it would be in its best interest, and that of national security for your company to have either a secret clearance of some form of security clearance levels to access to certain classified information. This process is essential for companies bidding on government contracts, or renewing their FCL level for continued contracts.
Nationwide Federal ITAR Facility Clearance Help
Need help on how to get a security clearance? Our federal government contracts attorney and ITAR facility clearance services cover companies in states. Each security clearance attorney can assist federal small businesses and large DoD contractors in Alaska, Arizona, Arkansas, California, Colorado, Connecticut, Delaware, Florida, Georgia, Hawaii, Illinois, Indiana, Kansas, Louisiana, Maine, Maryland, Massachusetts, Michigan, Minnesota, Mississippi, Missouri, Montana, Nebraska, Nevada, New Hampshire, New Mexico, New York, North Carolina, Ohio, Oklahoma, Pennsylvania, Rhode Island, South Carolina, Tennessee, Texas, U.S. Virgin Islands, Utah, Vermont, Virginia, Washington, Washington, DC, West Virginia, Wisconsin, and Wyoming. 
Speak to an Attorney & Get a Free Initial Consultation
 Contact Our Security Clearance Lawyers
Contact our law office for experienced security clearance lawyers  online or call us at 1-866-601-5518 for a free confidential consultation for help with applying for a government facility clearance or appealing a decision.