SBA 8(a) Program CertificationAttorneys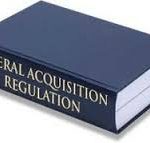 Learn how to develop a sound 8(a) Program application and apply best practices to secure lucrative federal contracts for small businesses. Watson & Associates attorneys help companies to appeal adverse SBA denials.
NATIONWIDE HELP FROM EXPERIENCED FEDERAL SMALL BUSINESS LAWYERS AND SBA 8A CERTIFICATION ATTORNEYS (1-866-601-5518 – FREE INITIAL CONSULTATION – FLAT RATES AVAILABLE)
As a small business, you can have a significant impact on your company's future by applying for the SBA 8 a Program. The U.S. Congress has created this program specifically geared to small disadvantaged businesses. This can include 8a minority owned business enterprises and other companies that can meet the statutory certification requirements.
Congress also gave the Small Business Administration (SBA) significant statutory and regulatory power to oversee the 8a BD Program due to its potential for fraud and abuse.
If you are seriously thinking about applying for 8a Certification Program certification, you are left to ensure compliance and to also understand the application criteria and regulations. We help you to become an SBA certified small disadvantaged business enterprise and to become qualified under other SBA small business programs.
What Are 8a Program Benefits?
As a member of the SBA 8(a) Business Development Program, you have access to unique small business set aside programs where other government contractors are excluded. For 8(a) minority set aside contracts for only socially and economically disadvantaged individuals or business entities can bid on 8a Programs contracts.
A summary of SBA benefits include:
Getting technical assistance with minority-owned government contracts from your various SBA District offices

where companies not in the SBA 8(a) Business Development Program would not have access to such assistance.

Getting 8(a) Sole Source Contracts

Developing joint ventures with other federal contractors, including large businesses through the SBA Mentor Protégé Program

Getting business development training specifically for the 8a Program
When you are certified under the 8(a) Business Development Program, you can still bid on federal government contracts outside of the 8a Program.
Do You Meet the SBA 8(a) Program Qualifications
Getting access to this unique SBA 8(a) Program means meeting very targeted qualifications and requirements. At first glance, it may seem easy to qualify. However, experience shows that 8a Program applicants sometimes have a difficult time getting approval. This is where Watson & Associates' 8a certification consultants and SBA lawyers can help.
The following are some basic program qualifications and eligibility requirements you must meet to get federal contracts for small businesses
Must qualify as small business under the small business size standards

Cannot have been previously in the SBA 8(a) Program

You must own and control 51 percent of the company and be a U.S. Citizen

As the qualifying member(s) you must be economically and socially disadvantaged

Your net worth must be $250,000 or less

Must have an average adjusted gross income for three years is $250,000 or less

The owner (s) must have $4 million or less in assets

Program applicants must manage day-to-day operations and also make long-term decisions for the business

You must show good character (this can be very subjective to the SBA)

You must be able to show potential for success and show that successful ability to perform on government contracts. (this is a critical requirement for the SBA 8(a) Program and cannot be appealed.)
The SBA exclusively decides who qualifies as an 8 a certified business. This includes whether or not you meet the requirements for being economically and socially disadvantaged under Title 13 Part 124 of the Code of Federal Regulations (CFR). Before submitting your 8(a) Business Development (BD) Program Application or  calling our 8a lawyers and consultants, visit the SBA's Certify website to see if you qualify.
 Participation in SBA Certification & 8 a Mentor-Protégé Program
When you have acquired SBA certification , you can also participate in the SBA 8(a) Mentor-Protégé program. The program allows large and small mentor businesses to provide development assistance to protégé businesses like yours. According to the SBA website, the purpose of the mentor-protégé relationship is to:
Enhance the capabilities of the protégé

Help the protégé meet the goals established in its SBA-approved business plan

Improve the protégé's ability to compete for

minority set aside contracts
A protégé can get valuable assistance from a mentor in several areas, including:
Technical and/or management assistance

Financing in the form of equity investments and/or loans

Trade education

Government contracting
The regulations governing the 8(a) Mentor-Protégé program are set forth in 13 CFR 124.520.
Becoming a Joint Venture in the SBA  8(a) Program
Small businesses can become a joint venture to take advantage of larger government contracts. However, SBA has very specific rules. Members of the SBA 8(a) Program must get permission from the SBA to form joint ventures and go after federal contracts.
If you have an approved SBA mentor-protégé agreement, you can then form a joint venture, and compete together for federal government contracts that have been set aside for small businesses. You must make sure that your joint venture does not fall prey to SBA affiliation rules. Your agreement must also meet the requirements in 13 CFR 124.513.
SBA 8a Minority-Owned Government Contracts & Business

Opportunities Help
Generally, to be approved into the 8a minority-owned business program and become certified you must meet these eligibility requirements in order to get federal contracts for small business participants:
Your business must be majority-owned (51 percent or more) by an individual(s).

The qualifying business owner must be an American citizen, by birth or naturalization.

You must own (51 percent or more) of the business and must control/manage by socially and economically disadvantaged individual(s).

You must control and manage the firm on a full-time basis must meet the SBA requirement for disadvantage, by proving both social disadvantage and economic disadvantage.

The business must be a small business under the rules.

The business must demonstrate potential for success. (this part is not subject to appeal – must get it right the first time)

You must show good

character

.

Separate 8-a eligibility requirements exist for a business that is owned by American Indians, Native Alaskans, Native Hawaiians or Certified Development Companies.
The government contracts and SBA certification attorneys at Watson & Associates, LLC frequently provides comprehensive and aggressive representation and legal advice to disadvantaged business enterprise performing federal contracts for small businesses already in the program seeking set aside small business opportunities.
When it comes to federal 8a minority owned business certification, and other SBA small business programs, our SBA attorneys have successfully challenged the SBA in adverse decisions during the certification process or during a termination recommendation.
As compared to the competition, we take a meticulous approach when providing guidance. You will become educated and confident in what to expect. We are more than just document preparers. View Our Successful Case Outcomes.
Avoid Small Business 8a Affiliation & 8a Program Fraud
 If you are a federal 8-a minority-owned certified small business that is subject to a bid protest that alleges SBA small business 8a affiliation with another company, you can potentially lose the contract and therefore give up substantial company revenues. In many cases, if the SBA suspects that companies are intentionally violating the rules, it will refer the small business to the IG office for an 8a program fraud investigation. The government or the small business that alleges affiliation will submit the protest to the SBA for investigation.
Affiliation in the SBA 8 (a) Business Development Program is subject to many tricky rules

If you are found to be affiliated with another company you may be precluded from bidding on other projects under that specific NAICS until the SBA decision in amended overturned.

Get help complying with new SBA regulations.
HELP FOR 8A SMALL DISADVANTAGED BUSINESSES 
Government contracts law allows for certain federal disadvantaged business enterprises to qualify for the SBA 8a Program and take advantage of small business 8-a minority owned business opportunities. However, actually meeting the 8a minority requirements can be somewhat challenging. For example, you have to persuade the SBA that you are socially and economically disadvantaged.
You also have to write persuasive narratives to show the SBA that you need the type of help designed for the program.

Our SBA small business lawyers and consultants can help to avoid common mistakes made in the application process.
Speak to an Attorney & Get a Free Initial Consultation
Contact Our SBA 8a Program Consultants and SBA 8a Certification Attorneys
If you are experiencing problems in the Federal SBA 8 (a) Business Development Program, small business 8a minority owned government contracts business status requirements, or any other government small business programs, contact the SBA certification attorneys at Watson & Associates for immediate help. You can also call our government contracts attorneys toll free at 1-866-601-5518.