SBA 8a Program Lawyers & 8a Minority Owned Business Development Certification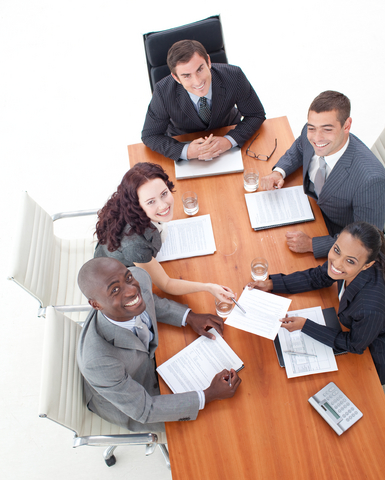 Learn how to develop a sound 8a Program application and apply best practices to secure lucrative government small business 8a contracts.
As a small business, you can have a significant impact on your company's future by applying for the SBA 8a Program. The U.S. Congress has created this program specifically geared to small disadvantaged businesses. This can include 8a minority owned business enterprises and other companies that can meet the statutory certification requirements.
Congress also gave the Small Business Administration (SBA) significant statutory and regulatory power to oversee the 8a BD Program due to its potential for fraud and abuse.
If you are seriously thinking about applying for 8a Certification Program certification, you are left to ensure compliance and to also understand the application criteria and regulations. We help you to become an SBA certified small disadvantaged business enterprise and to become qualified under other SBA small business programs.
8a Minority Owned Business 

Opportunities Help
Generally, to be approved into the 8a minority owned business program and become certified you must meet these eligibility requirements:
Your business must be majority-owned (51 percent or more) by an individual(s).

The qualifying business owner must be an American citizen, by birth or naturalization.

You must own (51 percent or more) of the business and must control/manage by socially and economically disadvantaged individual(s).

You must control and manage the firm on a full-time basis must meet the SBA requirement for disadvantage, by proving both social disadvantage and economic disadvantage.
The business must be a small business under the rules.

The business must demonstrate potential for success. (this part is not subject to appeal – must get it right the first time)

You must show good character.
Separate 8a eligibility requirements exist for a business that is owned by American Indians, Native Alaskans, Native Hawaiians or Certified Development Companies.
The government contracts attorneys at Watson & Associates, LLC frequently provides comprehensive and aggressive representation and legal advice to disadvantaged business enterprise companies already in the program seeking set aside small business opportunities.
When it comes to federal 8a minority owned business certification, and other SBA small business programs, we have successfully challenged the SBA in adverse decisions during the certification process or during a termination recommendation.
As compared to the competition, we take a meticulous approach when providing guidance. You will become educated and confident in what to expect. We are more than just document preparers. View Our Successful Case Outcomes.
SBA 8a Program Avoid Small Business 8a Affiliation
 If you are a federal 8a minority owned certified small business that is subject to a bid protest that alleges SBA small business 8a affiliation with another company, you can potentially lose the contract and therefore give up substantial company revenues. The government or the small business that alleges affiliation will submit the protest to the SBA for investigation.
Affiliation in the SBA 8 (a) Business Development Program is subject to many tricky rules

If you are found to be affiliated with another company you may be precluded from bidding on other projects under that specific NAICS until the SBA decision in amended overturned.

Get help complying with new SBA regulations.
HELP FOR 8A SMALL DISADVANTAGED BUSINESSES 
Government contracts law allows for certain federal disadvantaged business enterprises to qualify for the SBA 8a Program and take advantage of small business 8a minority owned business opportunities. However, actually meeting the 8a minority requirements can be somewhat challenging. For example, you have to persuade the SBA that you are socially and economically disadvantaged.
You also have to write persuasive narratives to show the SBA that you need the type of help designed for the program.

Our SBA small business lawyers and consultants can help to avoid common mistakes made in the application process.
HELP WITH SBA 8A CONTRACT OPPORTUNITIES
Given the increased scrutiny of the federal 8a Program and other small business programs, the Small Business Administration is cracking down on fraud and noncompliance of existing small business 8a participants. If you have been notified of the intent to terminate your business from the program, you want to ensure that you respond correctly.
The SBA has a lot of discretion to terminate you from the program. This puts a drastic halt on getting more 8a contract opportunities.The most viable hope is to retain a government contracts attorney that understands the laws and that can protect and defend your rights in an SBA 8a Program termination action.
Speak to an Attorney & Get a Free Initial Consultation
Contact Our SBA 8(a) Business Development Program Lawyers
If you are experiencing problems in the Federal SBA 8 (a) Business Development Program, small business 8a minority owned business status requirements, or any other government small business programs, contact Watson & Associates for immediate help. You can also call our government contracts attorneys toll free at 1866-601-5518.