Proposal Writing Training Classes
Government Proposal Writing Training Classes  For Contractors Seeking to Get More Projects
Hundreds of government contractors continue to lose bids. The majority of these government contractors submit poorly written proposals or proposals lacking necessary technical details for an agency to seriously consider their bid for an award. A lack of knowledge concerning proper government proposal submission has become a rising epidemic.
Dates and Times
February 18, 2016 – February 19, 2016                                                                                                                            8:00 am – 5:00 pm
March 14, 2016 – March 15, 2016                                                                                                                                      8:00 am – 5:00 pm
April 12, 2016 – April 13, 2016                                                                                                                                            8:00 am – 5:00 pm
May 14, 2016 – May 15, 2016                                                                                                                                             8:00 am – 5:00 pm
August 27, 2016 – August 28, 2016                                                                                                                                    8:00 am – 5:00 pm
September 8, 2016 – September 9, 2016                                                                                                                          8:00 am – 5:00 pm
October 6, 2016 – October 7, 2016                                                                                                                                     8:00 am – 5:00 pm
November 16, 2016 – November 17, 2016                                                                                                                        8:00 am – 5:00 pm
December 10, 2016 – December 11, 2016                                                                                                                         8:00 am – 5:00 pm
Register for an Upcoming Training Class
Download Proposal Training Topics
Stop losing and start winning: Companies who win government contracts invest their resources into learning how to submit government proposals right the first time.  The 1st step is training. The companies that utilize proposal training classes ultimately dominate the federal procurement market.
Where do you begin?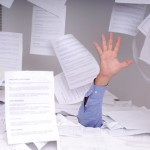 Watson & Associates, LLC is a federal government contracting firm that provides high-level proposal training classes to companies seeking to realign or develop proven strategies on how to win government contracts. Both small businesses and large defense contractors seek our deep experience as former source selection officials and government lawyers to avoid some of the most costly mistakes in bidding on government contracts.
We offer over 30 years of government contract experience and source selection experience and have written numerous Requests for Proposals with a deep understanding of what the audience wants to see in a proposal in order for you to win the bid.  You will receive proposal training that informs you about real mistakes seen at the bid protest stages. Which is why we have created this power packed training program to help you achieve the results you desire.
How Our Proposal Training Program Works
Our government proposal training classes provide attendees with substantive information that can be applied specifically to their company.
We help clients to:
Apply effective technical proposal writing strategies that stand out and increase chances of serious agency consideration

Develop more powerful and persuasive government proposals with less risk

Avoid mistakes when writing a proposal for lowest price technically acceptable and negotiated proposals.
Proposal Training Objectives
Train your key personnel how to effectively sell your product or service

Receive training with real substance instead of generalities as given by other companies

Learn how to create examples of proposals for the future

Work with real proposals and leave with concepts for your company

Prepare better technical proposals

Create proposal development strategies to overcome past performance hurdles and tips to acquire larger contracts
Watson & Associates cannot use information from cases where actual protective order information would create an unfair advantage in the bidding process.
Call Toll Free at 1-866-601-5518 to Register.  Seats are Limited
Proposal Writing Classes and Workshop Locations
Max 2 registrants per company.
Location  Holiday Inn® & Suites Denver Airport 6900 Tower Road Denver, Colorado 80249 (303) 574-1300
Call us toll-free at 1-866-601-5518 for more information on our government proposal writing training classes.  
Download Sign up Form and Fax to 720-941-7201
Who Should Attend Our Government Proposal Training Classes?
Key personnel involved in contract performance after award

Internal proposal writers

Technical personnel

Proposal managers and supervisors

Small businesses

Large DOD contractors that are losing contractors

Incumbent contractors

Companies new to the bidding process
Additional Government Contracts Training
In addition to our government proposal training classes, we also offer additional government contracts training workshops and seminars. Click here to see a more detailed listing.
Disclaimer: Watson & Associates, LLC reserves the right to cancel proposal writing training classes with minimum participation (20 registered attendees). Please make travel plans that are flexible including hotel reservations. We will not be responsible for cancellation of travel costs.