ITAR Compliance Consultants & Export Control Lawyers
When you are buying or selling services or products from overseas, there are complex ITAR compliance and export control laws and regulation that you should be aware of. This is especially for companies doing business with the federal government. Whether you need an ITAR compliance checklist or guidance with the various export control regulations, Watson & Associates' export compliance consultants can help.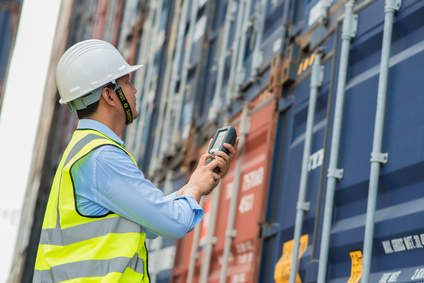 REQUEST A FREE CONSULTATION
THE CLIENT'S EXPERIENCE
"EXP Logistics Solutions Inc. has worked with Watson and Associates for the past year. During that time, their knowledge and expertise in Government Contracting and Small Business concerns have been an asset to our company. We look forward to a continued relationship with Watson and Associates."
Richard A. Ricks, President and CEO EXP Logistics Solutions, Inc.
Avoid Costly Legal Mistakes With ITAR Compliance Rule and Export Control Regulations (EAR Requirements)
We help businesses at from the initial EAR ITAR certification stage all the way through ITAR compliance violations
Our Export Control Expertise
ITAR EAR Help – Short Turnarounds
Immediate help with ITAR EAR guidance, drafting an ITAR compliance manual and drafting of internal policies and control. When companies are sanctioned for ITAR violations, having compliant policies can significantly reduce fines and criminal liability.
ITAR Compliance
If you are involved with doing business with the federal government, you are subjected to strict export compliance under various procurement regulations. Watson's ITAR compliance lawyers and consultants have a track record of help small businesses and large contractors to become and stay ITAR compliant.
Help With ITAR Certification Process
If you are new to the import export business, our ITAR consultants and lawyers help you through the initial ITAR certification process. We understand the various licensing requirements and can provide guidance for the various aspects throughout the process.
ITAR Training
As ITAR Consultants at Watson & Associates, we provide frequent ITAR training classes for companies nationwide. Whether you are interested in new developments and changing export control laws, we can help with all matters in the ITAR certification process.
Export or ITAR Compliance Manual
Do not wait until your company is audited or you are in criminal trouble to get an ITAR compliance manual. Watson's lawyers and consultants can help you with this commonly-neglected area. Call our ITAR attorneys for immediate help.
Nationwide and Overseas Export Compliance Services
Watson & Associates' export compliance consultants provide high-level legal and consulting services to small business and large corporations throughout the United States and overseas. As ITAR consultants, our ability to commit to short turnaround times and to think out of the box also puts us ahead on the competition.
SCHEDULE A FREE CONSULTATION
The attorneys at the law firm of Watson & Associates offer Government Contracting Legal Services in
Washington DC, Virginia, Maryland, Colorado and Nationwide.